Underfloor Heating CPD Seminar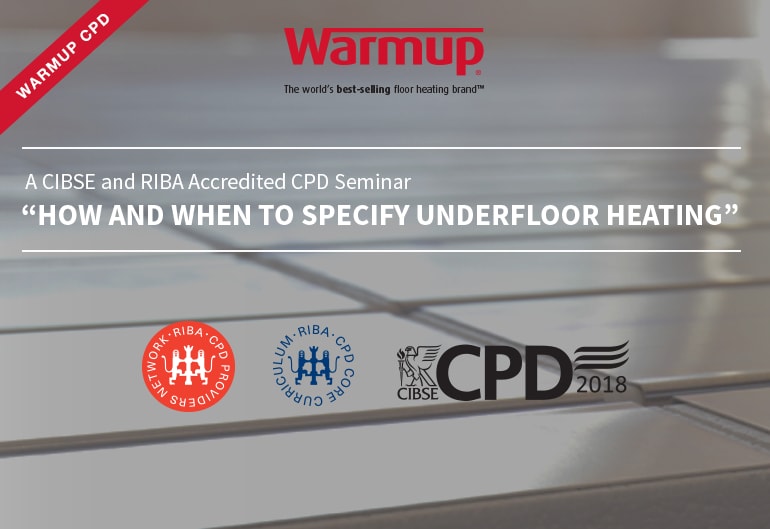 Warmup's RIBA and CIBSE accredited CPD seminar covers:
Product Areas (CI/SfB)
When to specify either Hydronic or Electric underfloor heating?
Which type system will best meet my requirements?
The importance of research, zoning and controls
RIBA & CIBSE Core Curriculum areas: Designing and construction, technology and engineering;
Knowledge level: General Awareness
We'll come to your office and provide lunch, let RIBA/CIBSE know that you have attended and give you a certificate of your attendance.
Fulfil your annual CPD requirement and sign up for the Warmup "How and when to specify underfloor heating" seminar today.