StickyMat System
An electric underfloor heating mat and cable system with pressure sensitive adhesive for the fastest installation. Features an ultra-thin 1.8mm wire that does not raise the floor levels.
Guide Price
from £48.92 /m² ex. VAT
(Based on a 10m² purchase)
  Ceramic Floors
  Stone Floors
  Large areas
  Regular shape
  Refurb
  New Build
  Slab , Screed & Concrete
  Timber suspended & Timber Suspended & Batten Floors
What Project Is an Underfloor Heating Mat Designed For?
The StickyMat System is ideal for installations within regularly shaped areas, where 0.5m wide mats can be quickly rolled out across the floor in parallel runs. The pressure sensitive adhesive securely binds the mats to the floor, keeping them flat and ensuring the application of tile adhesive is snag free whilst allowing the mats to be easily repositioned as needed.
For floors using a vinyl, carpet, timber or other UFH compatible floor finishes including tiles, the system can be covered with a leveling compound to provide a flat and level floor surface. Alternatively, the Foil Heater System offers a completely dry construction that does not require a leveling compound. Or if the area is irregularly shaped and has a lot of permanent fixtures in it, the Loose Wire System will make a better match to install.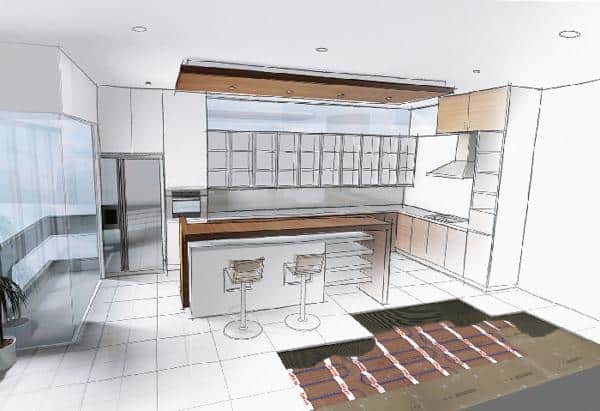 Installation of the StickyMat System
StickyMat comes in two different power variants; 150W/m2 and 200W/m2 so it is ideal as a primary heat source as well as a heat source in areas with high heat loss such as conservatories.
The cable is an ultra-thin 1.8mm double insulated cable with an advanced fluoropolymer making it incredibly durable, tough and easy to tile over.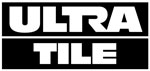 In the process of installing the StickyMat system, flexible tile adhesive and self-leveling compound may be required. Instarmac UltraTile flexible tile adhesives and leveling compounds are amongst the best in the market.
The StickyMat system is BEAB Approved and CE marked meeting the highest safety standards for ultimate peace of mind.
No increase in floor levels
The thinnest dual fluoropolymer coated heating wire – less than
1.8 mm
Durability
Sturdy glass fibre mesh with pressure sensitive adhesive, for the fastest and most secure installation
Quick Installation
Simply roll out the mat with pre-spaced wire
Safety Net Installation Guarantee
If you accidentally damage the heating system during installation, return it to Warmup and we will replace it with another heater of the same make and model free.
Lifetime Limited Warranty
This product comes with a Lifetime Warranty. We are completely confident in the standard of our products.
| | |
| --- | --- |
| Operating voltage | 230V: 50Hz |
| Width | 500mm (0.5 metre) |
| Mat thickness | 3mm |
| Inner / Outer Insulation | Advanced fluoropolymer (ETFE) |
| Output rating | 150 W/m² and 200W/m² |
| Cold tail length | 3m |
| Approvals | |
Price Guide
Thermostat
Choosing the correct control system is crucial in ensuring that your heating system works in the best possible way, efficiently and easily.
View Thermostats
Insulation Boards
Using Insulation Boards with under floor heating significantly reduces the heat-up times and running costs.
View Insulation