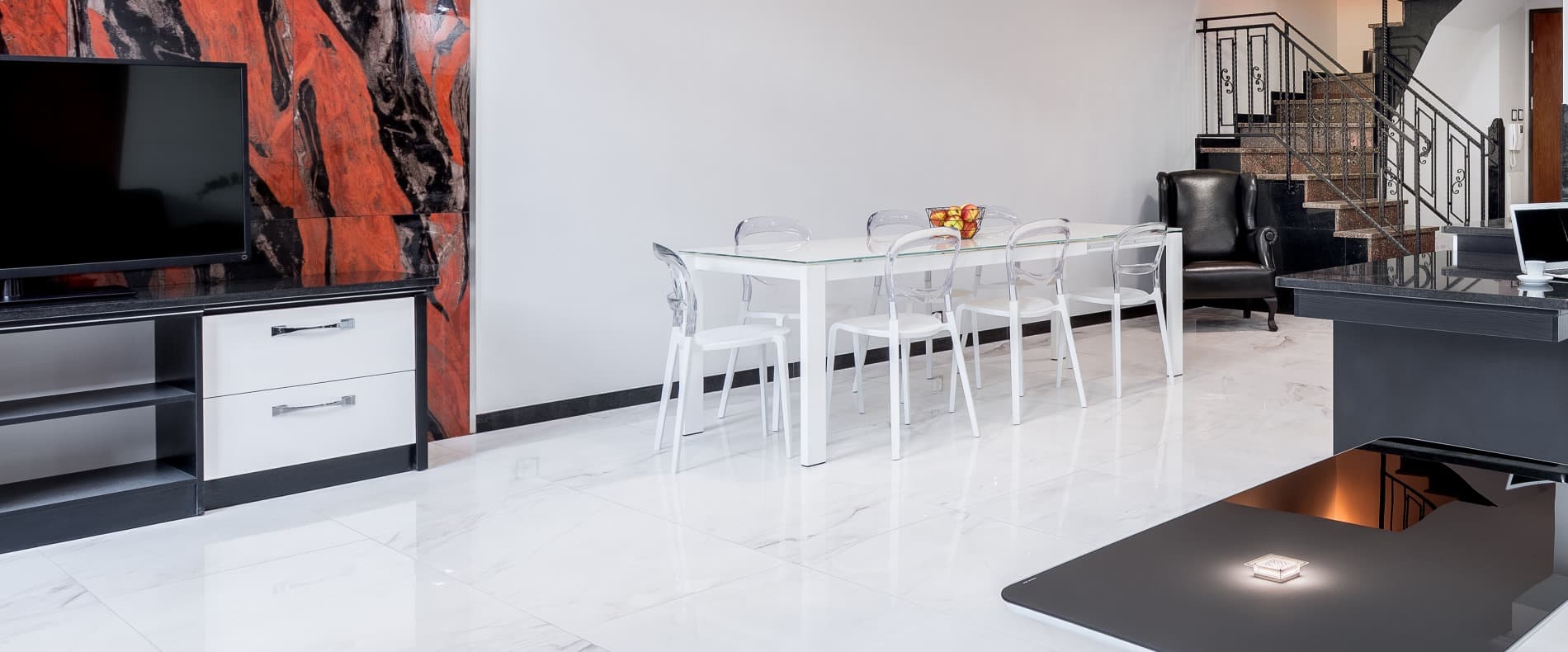 Underfloor Heating for your Basement
Renovating or finishing your basement is a great way to add extra space and to add value to your house. In-floor heating transforms your basement into a cozy room, in which to entertain or work.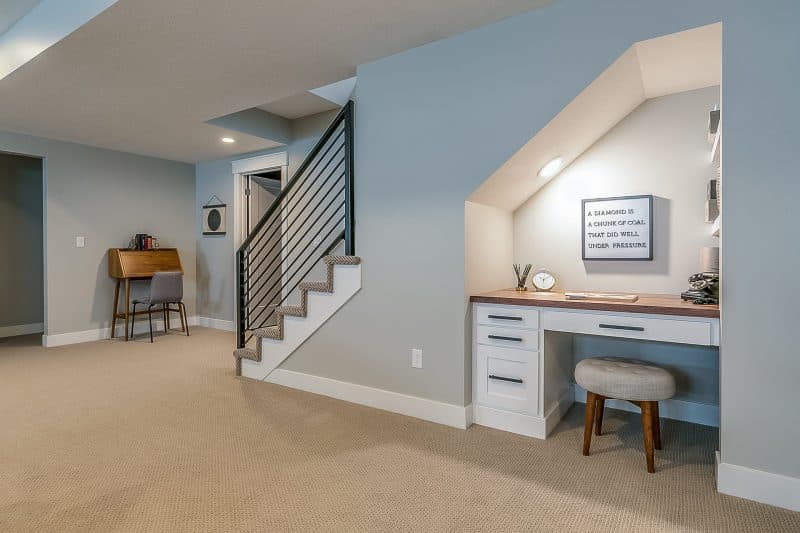 Why Install Floor Heating in a Basement?
Installing radiant underfloor heating in a basement can maximise the potential of the space by turning it into a large and cosy family room or work space.
Whether you are constructing a new basement or refurbishing an existing basement in your home, a floor heated basement can double your living space. Older basements are often the last room in the home to be renovated and are frequently left to be simply unheated storage spaces or utility rooms but by installing floor heating, your fantasy basement conversion can become a reality.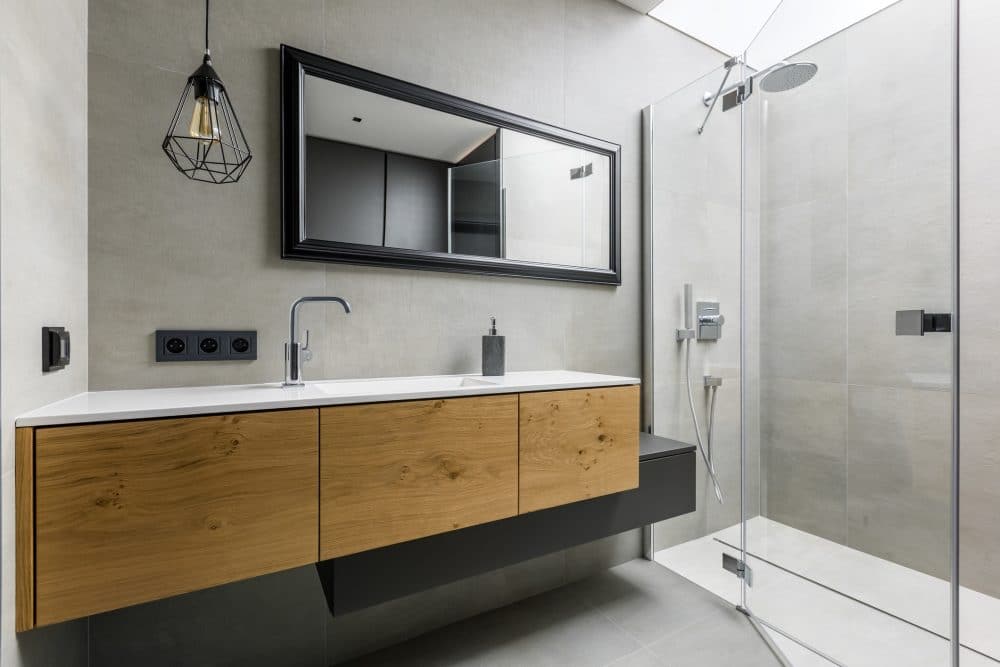 Benefits of a Heated Basement Floor
Floor heaters bring the comfort of warm floors to a cold basement and are an energy-efficient heating solution. They use a lower temperature than traditional heating systems whilst providing an optimal heat output, thereby reducing energy usage and in turn, the costs of heating your home. Radiant floor heating also offers great design freedom as you can create the ultimate basement of your dreams without being restricted by obstructive radiators and piping.
Due to their 'unfinished' nature and because they often have small or few windows for ventilation, existing basements in period properties can feel quite dusty and damp. Radiant floor heating offers a great solution to this as the heaters improve the air quality of the room by reducing dust circulation.
Best Floor Heating System to Install
For New Constructions
New-build basements are an ideal space to heat with a Water Floor Heating System. Specifying a water system during the design stage means you can consider the floor build-up height of the system and make changes as required.
For Retrofitting
If you're thinking about converting your existing basement into an extra living space or entertainment room, our range of electric floor heaters offer a quick, hassle-free installation and are suitable with almost all subfloor types and floor finishes.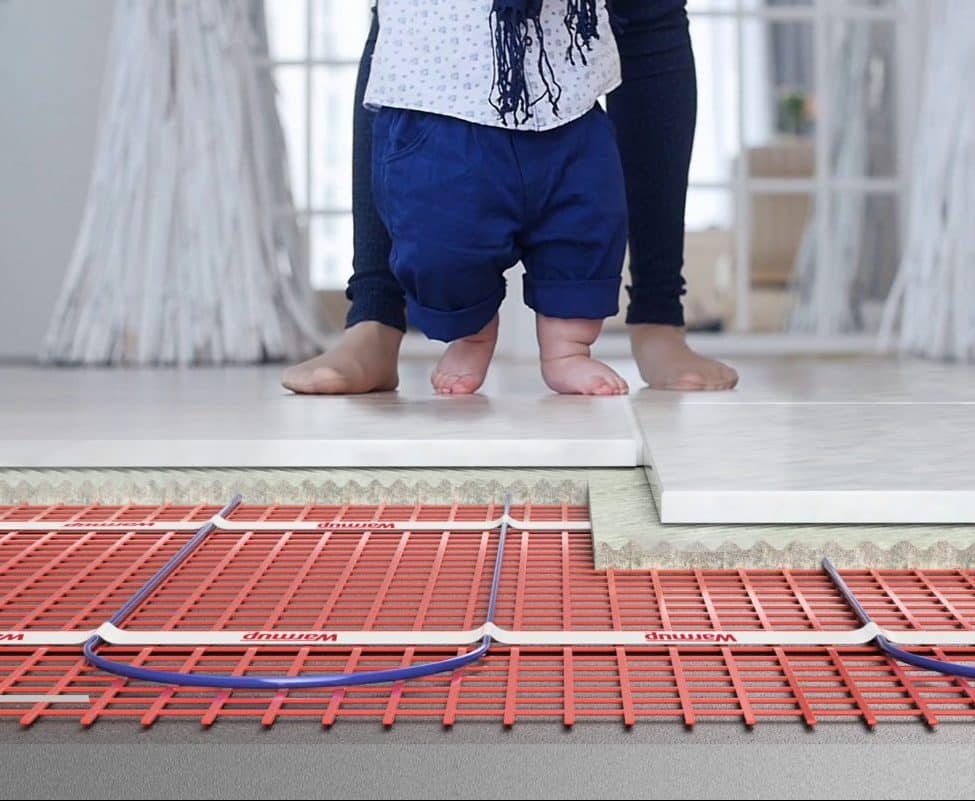 Electric Systems
Our selection of electric systems offer great flexibility for your basement renovation.
The Inscreed Cable System is perfect for new basement construction projects with a concrete floor. The heating cables are installed directly into the concrete for a consistent, even heat distribution.
The StickyMat System features an ultra-thin heating wire and a self-adhesive backing for rapid installation times and a low-profile floor build-up. This system is ideal to use in basements with concrete subfloors and can be installed with any floor finish.
If you're installing a tiled floor finish in your basement, the DCM-PRO System is the ideal floor heater to use. It is a heated decoupling system that can help prevent damage to the floor tiles caused by basement sub-floor movement.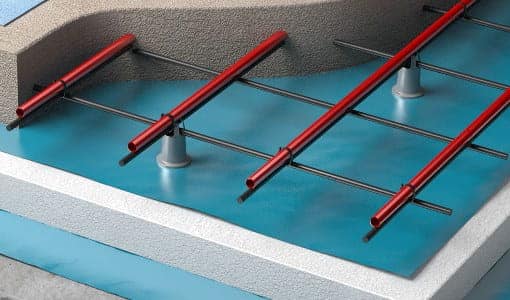 Water Systems
A hydronic floor heating solution is perfect for basements being built as part of a construction project, with most systems being installed within the basement subfloor itself.
The Forte Grid System has been developed for use with reinforced concrete subfloors making it ideal for new-build basement projects.
The Clypso System is a popular choice for projects featuring floating screeded floors and features a unique insulation panel with a gridwork pattern for easy installation.
If you're refurbishing your existing basement, consider the Total-16 System; at only 16mm in depth, it utilises in-built insulation and can be used with a wide variety of sub-floor and floor finish types.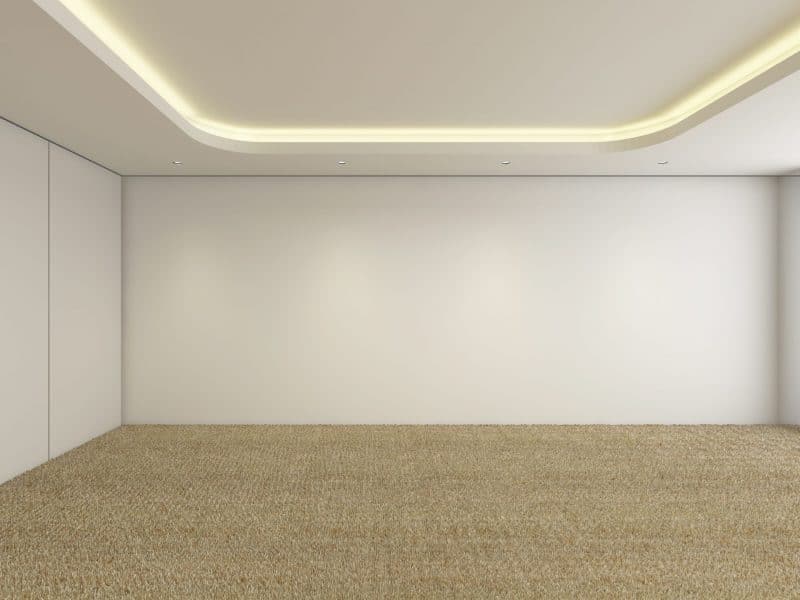 Best Flooring Finishes
As they are located directly above the foundations of a building, basements frequently feature concrete subfloors which can be covered with the final flooring finishof your choice. Warmup have a wide range of floor heating solutions suitable for all subfloor types and flooring finishes.
Stone and Tiles
Natural stone, polished concrete and ceramic tiles are all popular choices for basement flooring, adding a more contemporary, clean look.
Vinyl
Vinyl flooring adds a softer, warmer energy to a basement – making it the ideal floor finish for basements being used as casual, family rooms.
Wood
Natural or engineered wooden floors are perfect for basements in period homes, enhancing the traditional style.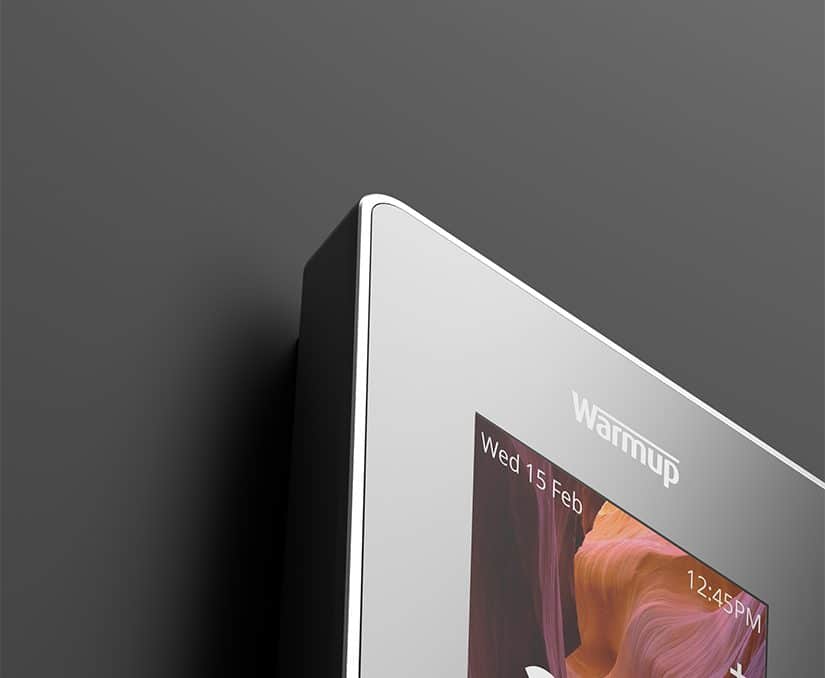 Enhancing Your Basement's Energy-Efficiency
Good quality insulation is key to maximising on the energy-efficiency of an underfloor heating system. With electric underfloor heating, the best place to install insulation is right beneath the heating system. The insulating material will reduce downwards heat loss and therefor directly increase the efficiency and performance of the heater. This is particularly pertinent when the subfloor is concrete as a non-insulated base can dramatically delay the heating effects from being felt through the final floor finish. We recommend installing floor heating in your basement with Warmup's Insulation Boards which can greatly improve heat-up times and reduce heat loss. Made of extruded polystyrene, the board is faced on both sides with fiberglass mesh embedded into a thin cement polymer mortar.
Using a Smart Thermostat and accompanying smartphone apps to control the heater will also enhance the efficiency of the system; providing such features as automatic heating and cost savings of up to £378 on your annual energy bills. All of Warmup's heating systems are competitively priced and the increased energy-efficiency of heating your basement with a floor heater results in much lower running costs than traditional central heating.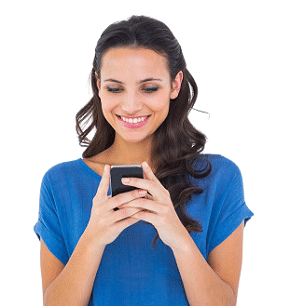 Get a free instant quote today
Transform the way you heat your home with Warmup, the world's best-selling floor heating brand.