How Do Water Floor Heating Systems Work?
Water underfloor heating is a contemporary heating solution that pumps heated water through pipes installed within the floor construction, radiating warmth throughout your home from the ground up. These heating systems are increasingly popular with energy-conscious consumers aware of the impact of energy wastage on both the environment and their bill payments. Well-insulated houses should be installed with an equally efficient heating system and our range of water systems are perfect for both new-builds and home renovation projects.
Find out everything you need to know
Which System Should I Choose?
Browse our entire range of water floor heating systems.
The Best Water Systems for New-Builds
Building your dream home? A water system is a great idea.
Retrofitting a Water UFH System
We offer a range of low-profile systems to suit all homes.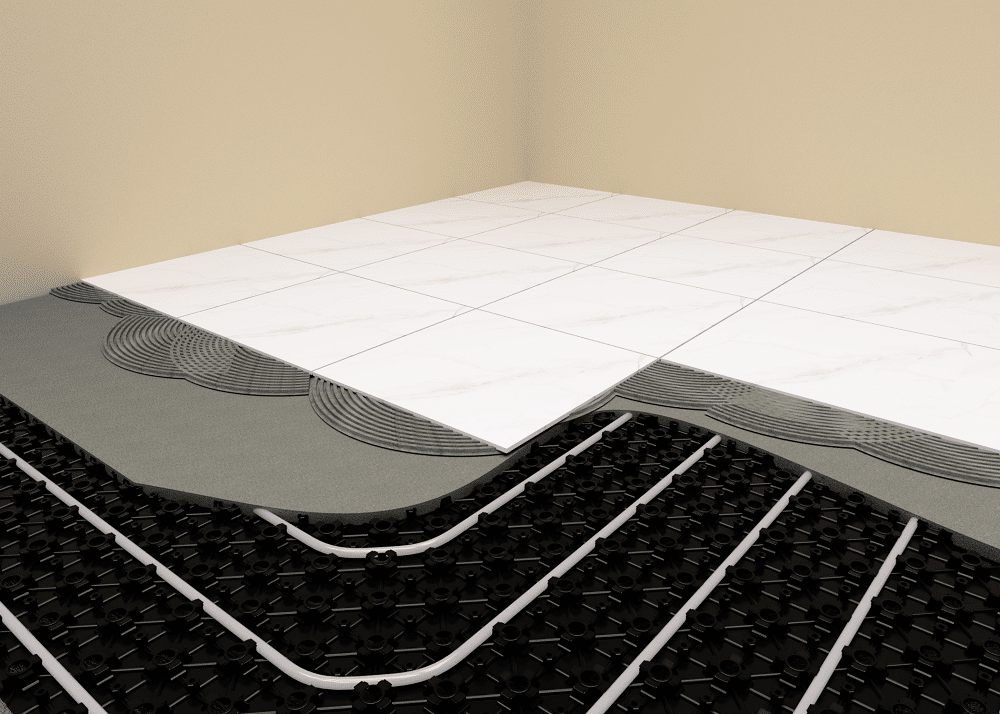 What are the Benefits of Water Underfloor Heating?
Warmup's collection of water underfloor heating systems are proven to be much more energy-efficient than conventional heating methods, providing an effortless, more sustainable heating solution for your home that can save you money in the long-term. These systems can run automatically when connected to a Warmup Thermostat – allowing self-regulation and never overheating, or underheating, a space. Radiant heat is also much better for the air quality of the room, keeping it fresher than when heated by conventional radiators and removing the problem of dust circulation caused by radiators raising and lowering particles. Warmup's water systems need virtually no maintenance and come with extensive guarantees for your peace of mind.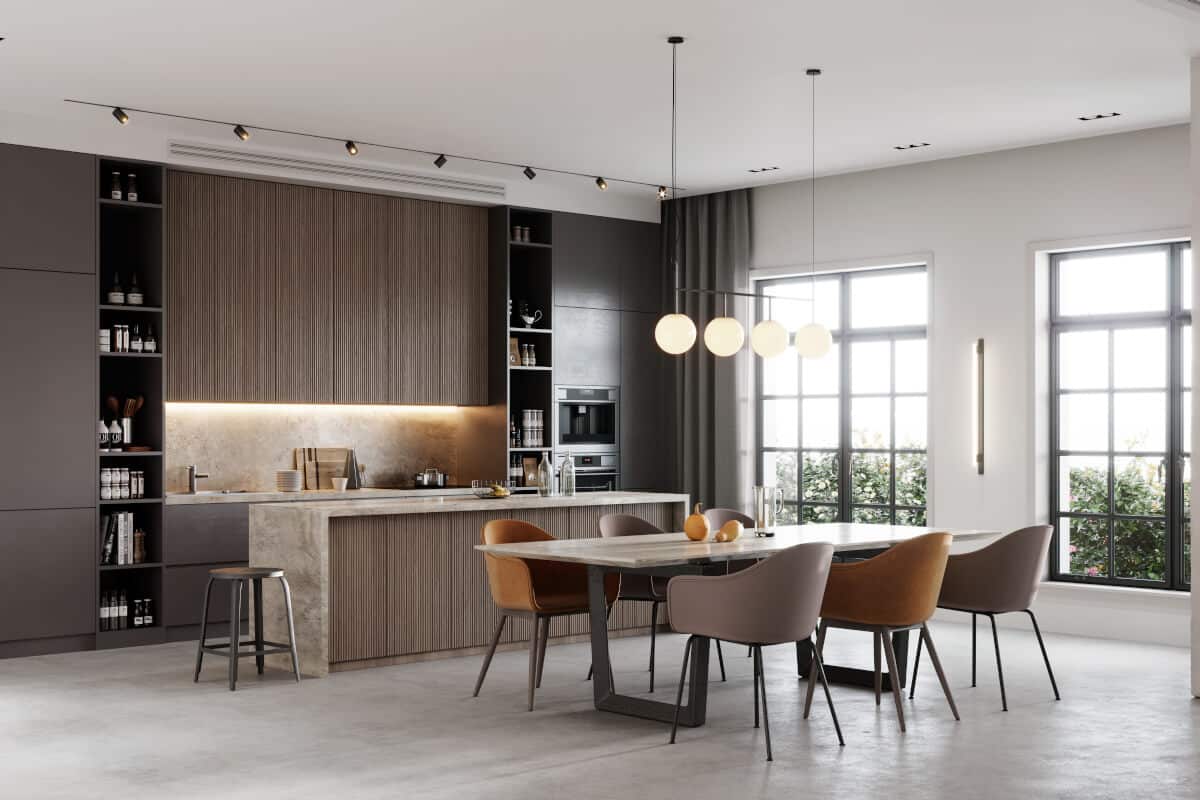 What Kind of Project is a Water System Suitable For?
No matter your floor finish, room type or project specifications, our extensive range of wet UFH systems offer an energy-saving heating solution for your home. Our systems are ideal for new-build construction projects where their installation requirements can be taken into account during the design stage, whilst for existing properties we offer a range of solutions to suit your requirements. The VLo Line of low-profile water floor heating systems are specifically designed for renovation projects as they will add negligible floor height to a room.
If you're considering a water floor heating system for your next project, get an immediate quote online today and find out how much you can expect to pay for a system. You can purchase water systems directly from Warmup or buy them in-store from our network of retail partners.
Our systems are competitively priced and their energy-saving technology means you could enjoy significant long-term savings on your home's energy bills.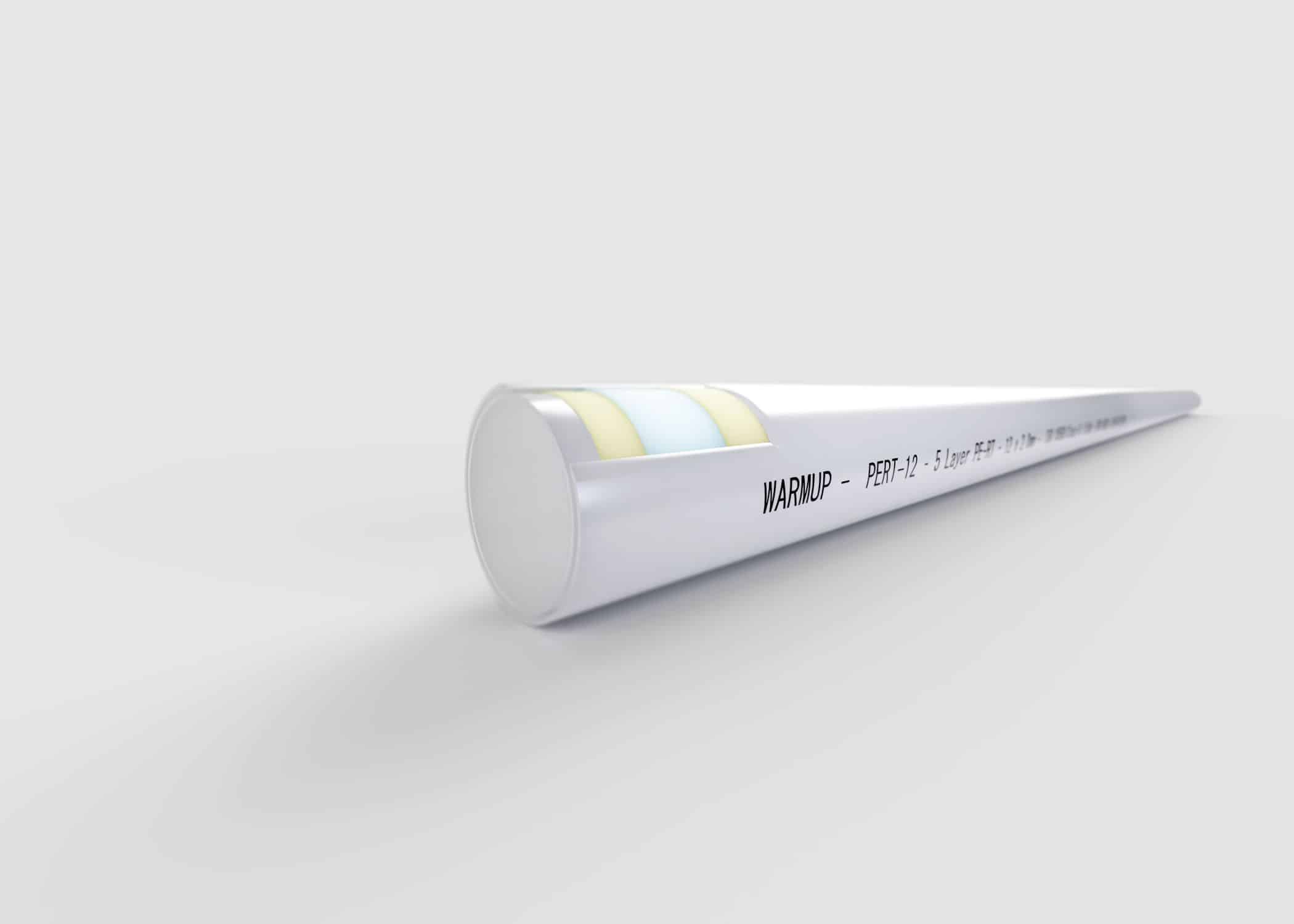 How Do I Install Water UFH?
Once you have chosen a specific system to suit your project's requirements, installation should be conducted by a fully qualified floor heating installer. Water systems can be installed in two ways: ones that offer a 'wet' installation method whereby the pipes are submerged in a layer of screed, and those that provide a 'dry' installation, without this need. All of Warmup's water systems use one of our advanced heating pipes that optimise radiant heat distribution and are connected to your heat source via a Warmup Manifold, Mixing Unit and Control Centre. These systems feature accompanying insulation as well, to maximise on the efficiency of the technology. You can also use a hydronic system with a traditional boiler or alternative heat sources such as a solar thermal, bio-mass, ground source or air source heat pumps.
Underfloor heating installation prices vary region-to-region and project-to-project but you can expect to pay around £200-400 a day for a qualified installer. Warmup also offer a thorough consultation service assisting you in selecting the ideal system for your requirements through our Global Projects Division.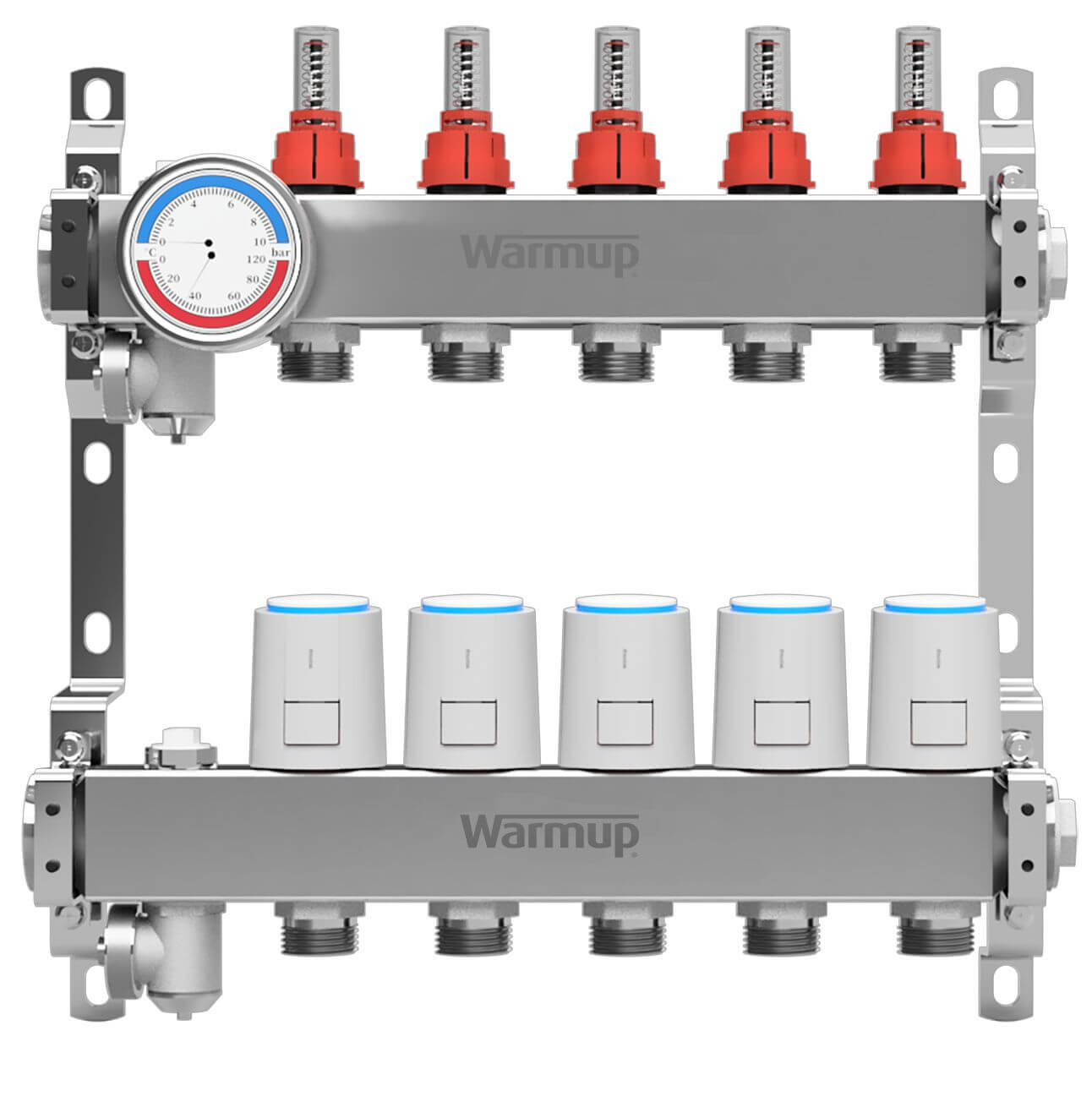 What Does the Manifold Do?
The manifold is an advanced piece of engineering that acts a centralised hub for the floor heating system's 'zones' – utilising a zone actuator and zone valves and allowing your space to be divided into independently managed areas for efficient, regulated control. When combined with a mixing unit, the manifold blends hot water from your heat source with cooler water from the floor circuits to provide and pump through the ideal flow temperature of water for the circuit's heating needs. A mixing unit is required in most heating systems however, where the heat source can provide the primary temperature low enough to meet the design needs, a mixing unit may not be needed (most commonly with air and ground source heat pumps).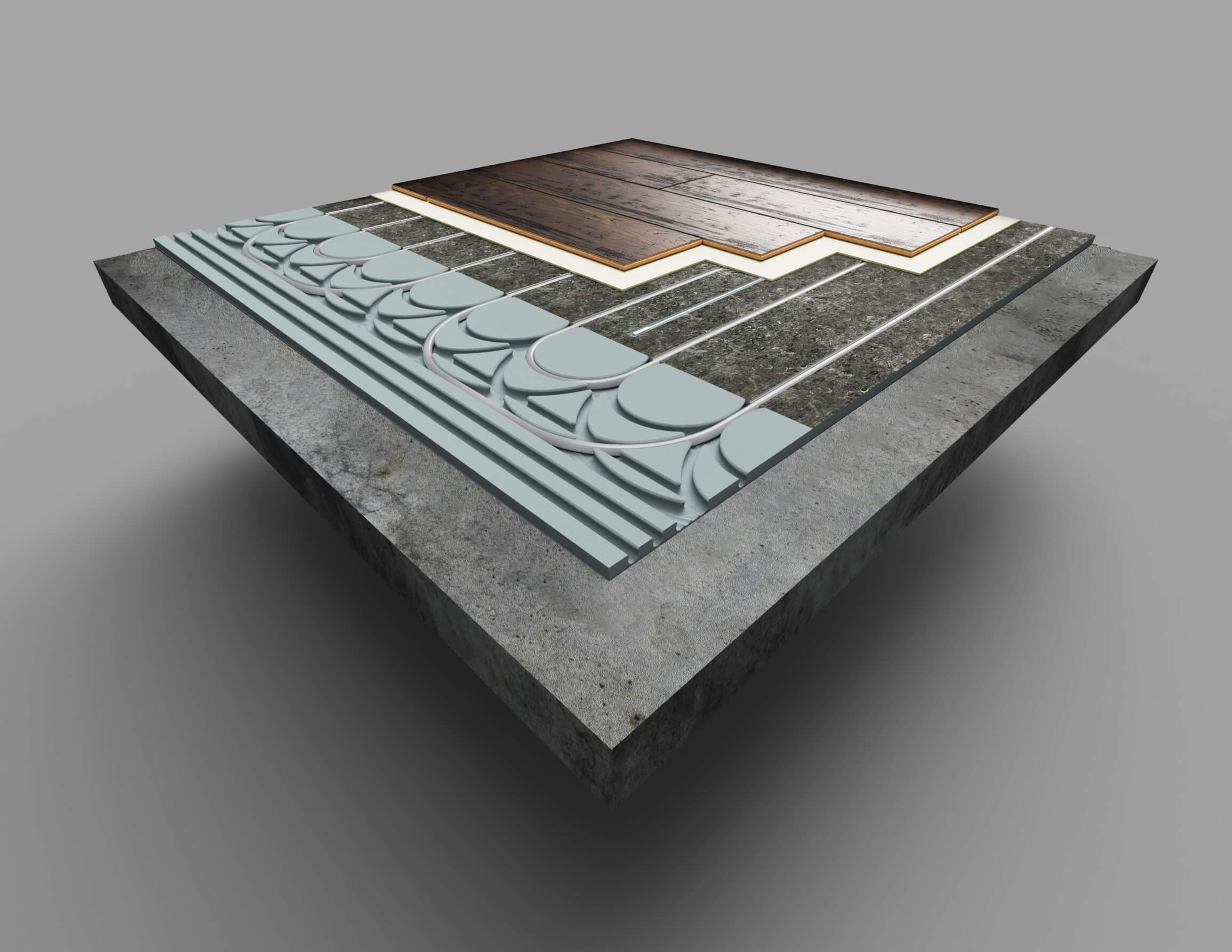 How Do I Control a Water Floor Heating System?
A Warmup Thermostat allows intuitive control of your water UFH system. The thermostat communicates with the wiring system which in turn communicates with the heat source, mixing unit and zone actuators and valves (if fitted) to detect when a specific zone is up to the correct temperature. When the primary heating circuit has reached a flow temperature of between 55 – 75°C (25-55°C for heat pumps and solar) and the thermostat is calling for more heat, the control unit will begin to run. When the air temperature in the room reaches the required set point, the thermostat will shut off the heating. If the primary heating temperature drops below a set level, then the control unit will automatically shut itself down to avoid circulating cool water round the heating system and wasting energy. This is regardless of the temperature set on the thermostat and greatly enhances energy-efficiency.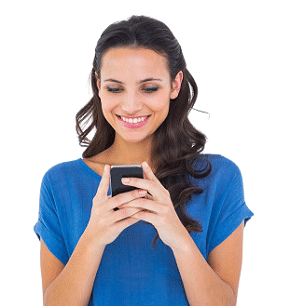 Get a Free Instant Quote Today
Transform the way you heat your home with Warmup, the world's best-selling floor heating brand.