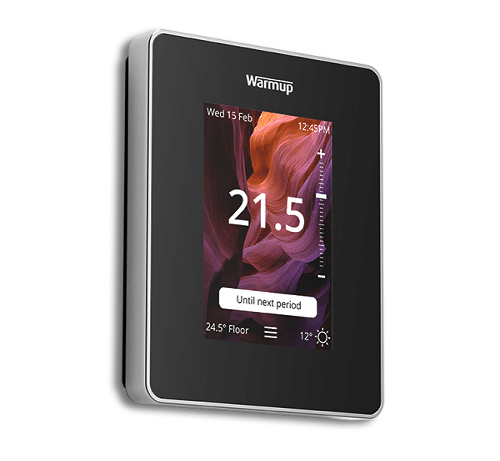 The 6iE is the world's first UFH controller with a Smartphone touchscreen and helps reduce your energy bills by up to £400.
View Product ➝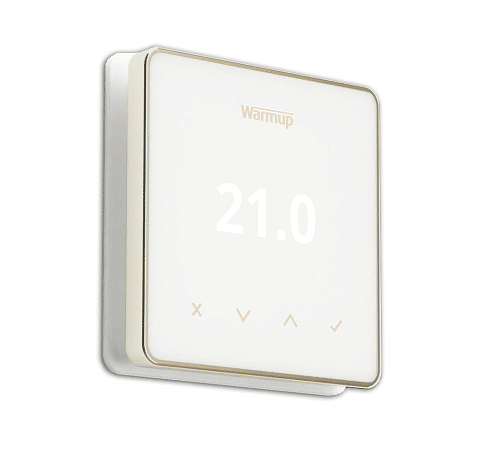 Use the Element for intuitive control of your UFH system. Works with the free MyHeating™ app to save you money on your energy bills.
View Product ➝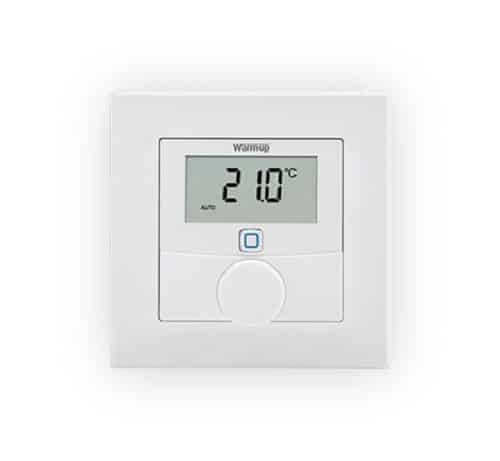 The konekt range for water floor heating systems consists of wireless thermostats, a wiring centre, boiler controller and eTRVs.
View Product ➝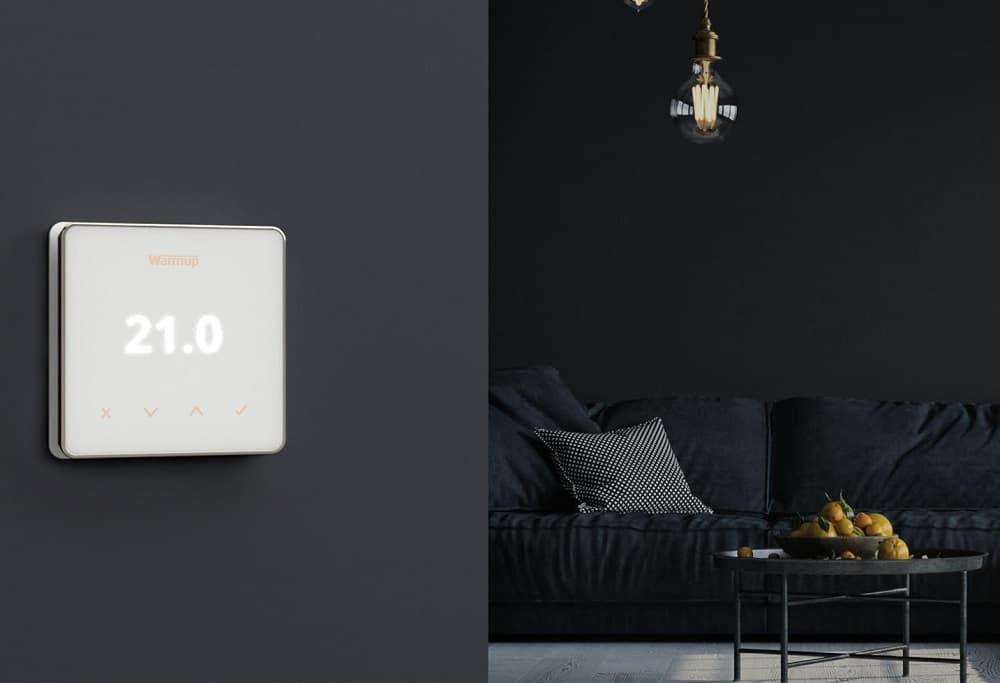 Smart Home Heating
Warmup Smart Thermostats make heating your home effortless, using innovative technologies to learn your routines – creating an organic heating schedule that suits your needs.
Promising you the most optimised heating experience for your home along with the biggest savings on your heating bills, our Smart Thermostats work together with Warmup's MyHeating app on your smartphone or your MyWarmup online account to control your heating on behalf of you.
Warmup Smart Thermostats turn your heating system, whether central or underfloor heating, into a smart heating system. The thermostat can be customised to suit the interior of your home with a range of options for personalisation and by using a Warmup Smart Thermostat alongside our MyHeating and AutoSwitch apps you could save a combined £378 on your annual energy bills.
Smart Thermostat Features
Warmup's own technology, SmartGeo, works using the location services built into smartphones. This, combined with routine learning technology, optimises your heating so that it runs as efficiently as possible.
SmartGeo is more intelligent than simple occupancy sensing thermostats and uses less energy than standard geo-fencing thermostats It can help save you up to 25% on your annual energy bills and works with zoned heating systems.
Control from your Smartphone
Our Smart Thermostats work with Warmup's MyHeating app available on the Google Play Store and the App Store.
If you don't use Android or iOS, we've got you covered, simply control your underfloor heating system from your browser with my.warmup web app.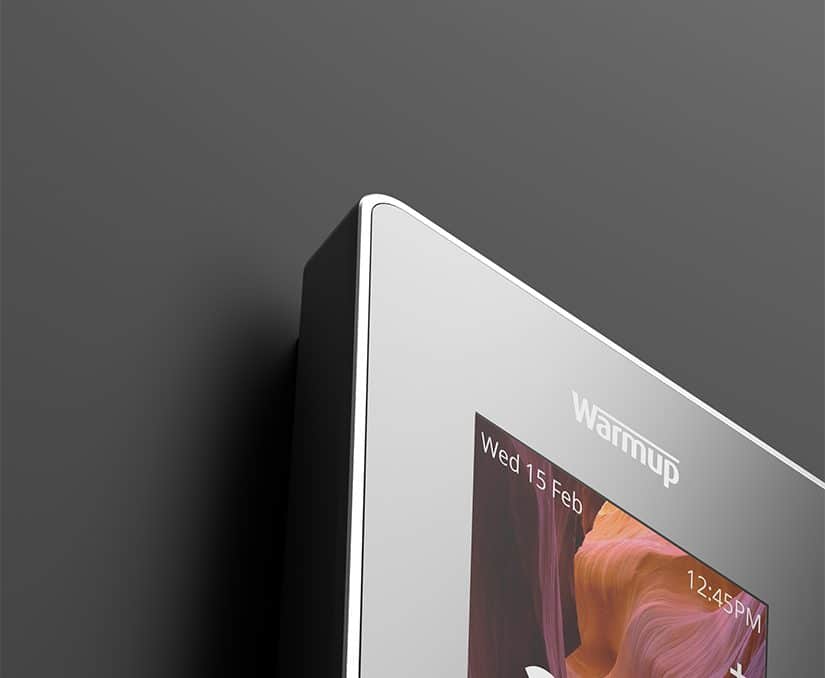 Smart Savings with MyHeating and AutoSwitch
Saving you £400 a year
Download Warmup's AutoSwitch app to your Smartphone for continual efficiency and cost savings. The AutoSwitch feature can search through the best energy tariffs available and switch you automatically, every year. So you are always getting the best deal and will never overpay on energy bills again. Use AutoSwitch with MyHeating to obtain a combined saving of up to £378 on your annual energy bills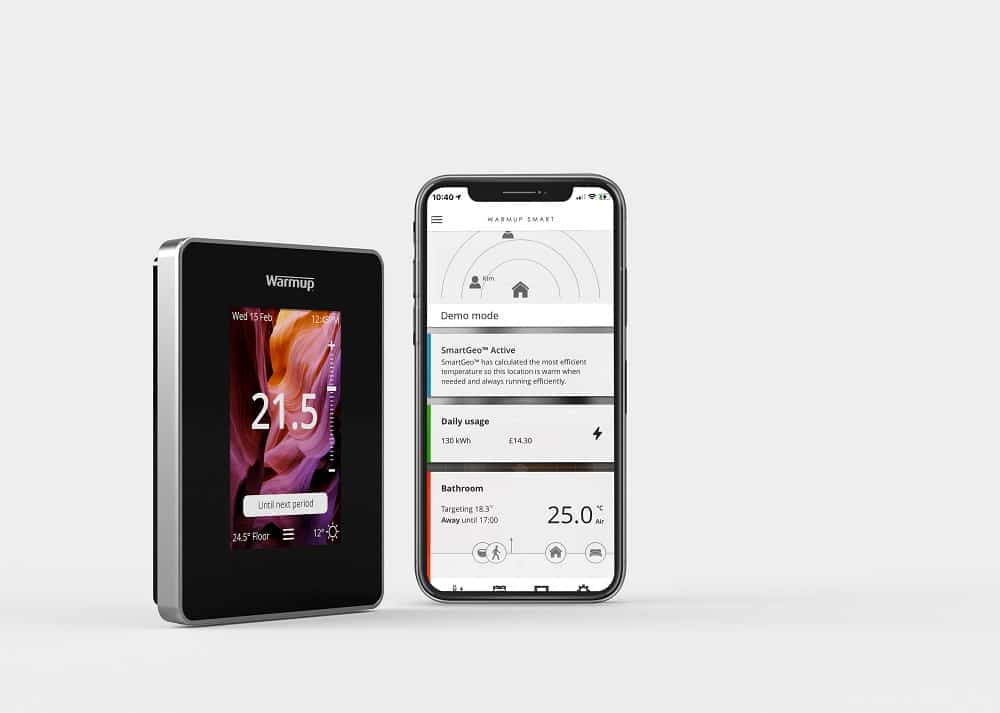 Easy to Connect with Your Smart Home
The 6iE Smart WiFi Thermostat is compatible with IFTTT (If This, Then That) – allowing you to link your controller with your home's existing Smart technologies such as the Amazon Echo or Google Home. Use our Applets or create your own, to make your home a truly Smart Home.
Setting up a Warmup Smart controller takes just a few simple steps. The device does not require programming and works automatically to control your heating system.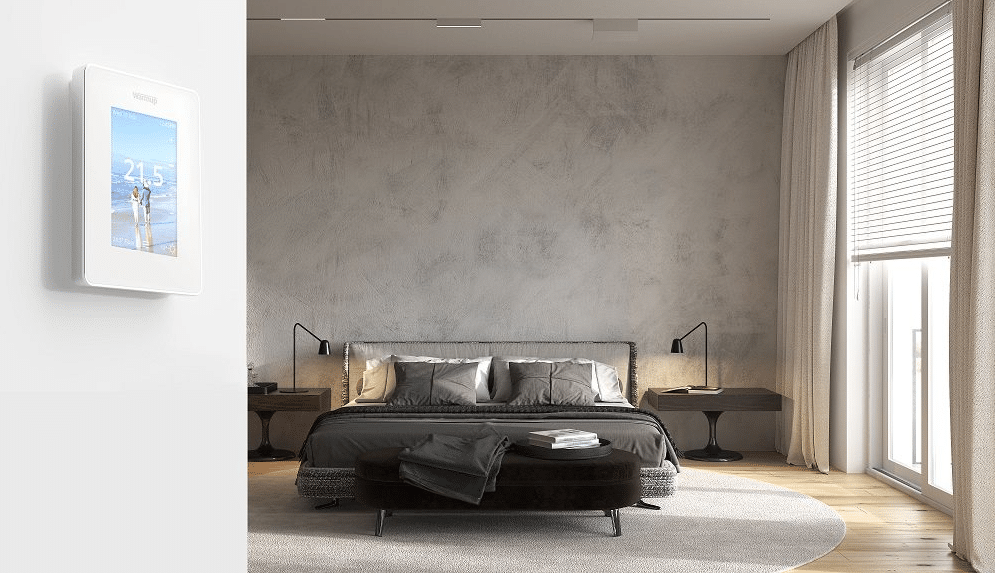 Controlling Your Floor Heating with the 6iE Smart WiFi Thermostat
Discover the many benefits of the 6iE Smart WiFi Thermostat, our latest innovation in underfloor heating control.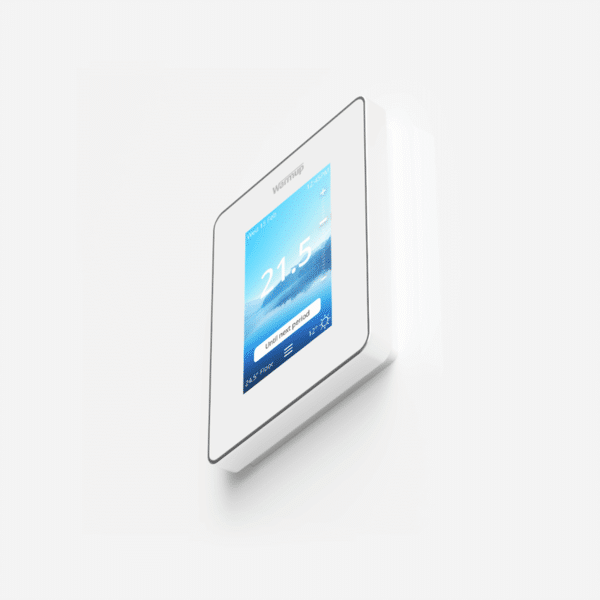 What Can a Smart WiFi Thermostat Do that Mine Can't?
Warmup Smart Thermostats will revolutionise the way you heat your home and save you money on your energy bills.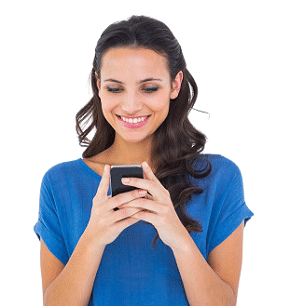 Get a Free Instant Quote Today
Transform the way you heat your home with Warmup, the world's best-selling floor heating brand.