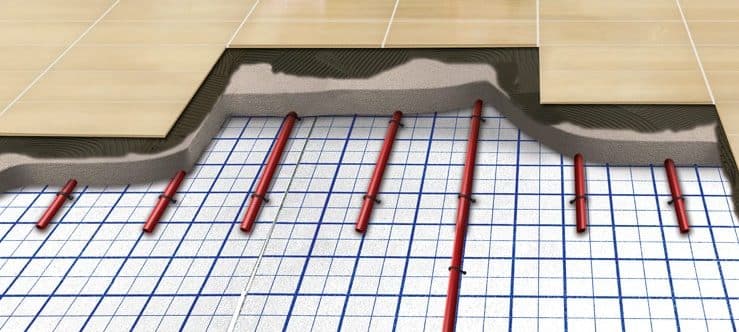 Water System for Floating Screeded Floors
The Clypso system is one of Warmup's most popular hydronic underfloor heating systems that comprises of heating pipes, connection clips and unique laminated insulation panels. It is recommended for off-plan projects featuring floating screeded floors. It can be installed with almost any floor finish and in particular where the flooring may be replaced from time to time.
The Clypso system uses plastic clips to secure the underfloor heating pipe to laminated insulation panels. The panels are available in a variety of depths, from 25mm to 100mm and are constructed from either PIR (polyisocyanurate) or expanded polystyrene insulation with a fabric reinforced foil laminated to their surface.
The foil on each panel comes with two flaps, for taping to the adjoining panel, thereby increasing water resistance and separating the insulation layer from the wet screed. The laminated foil is also printed with a 50mm grid pattern to make consistent pipe-spacing easier for the installer, especially when required to work around obstacles. This makes installation of the Clypso system fast and efficient.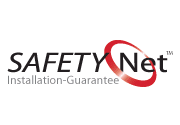 Safety Net Installation GuaranteeIf you accidentally damage the underfloor heating pipe during installation, return it to Warmup and we will replace it with the same size and make of pipe for free.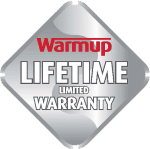 Lifetime Limited WarrantyThe length of the warranty period depends on the type of pipe you choose. When you install this system with the Warmup PEX-a pipe, the pipe comes with a Limited Lifetime Warranty.
Installing this product? You will also need:
Get a Free Quote and Order Online Today
Use our online quoting tool to find the best hydro underfloor heating system for your project and purchase it directly from Warmup.