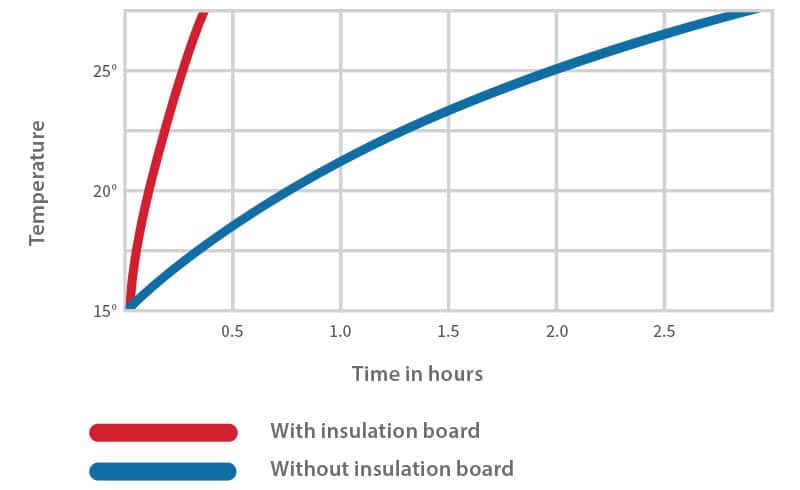 Do I need Insulation Boards?
Many people wonder if it is worth insulating under floorboards and the answer is that yes, it definitely is. Insulation boards are ideal for use with electric underfloor heating as they prevent the heat from the heating system escaping downwards to the subfloor. The Warmup Insulation Boards do not let the heat pass through from the heater to the subfloor. Therefore the heat gets pushed upwards, onto the floor surface where you want the heat to go. It is recommended to always carry out a heat loss calculation if you are considering buying an electric underfloor heating system to understand how well your house is currently insulated and how big the heat loss is in your home.
Insulation boards always improve the efficiency of your underfloor heating system by allowing a quicker heat up time, when no heat is getting wasted by going downwards away from the floor surface.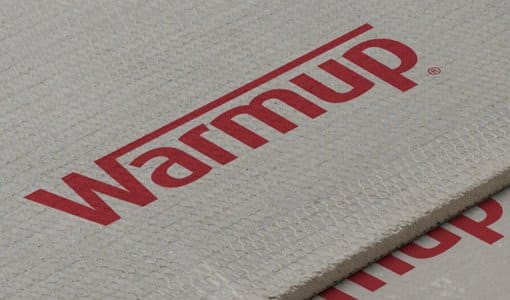 Material and Thickness
Warmup Underfloor Heating Insulation Boards are manufactured from water-resistant extruded polystyrene, finished on both faces with a thin layer of fibreglass reinforced cement. The insulation boards are available in a range of thicknesses, from 6mm to 50mm suiting any individual project requirement. The board is designed to withstand a load of 30 tonnes per square metre.
The 0.5mm thick cement coating provides an excellent surface for tile adhesive, plaster and levelling compounds, with no priming required.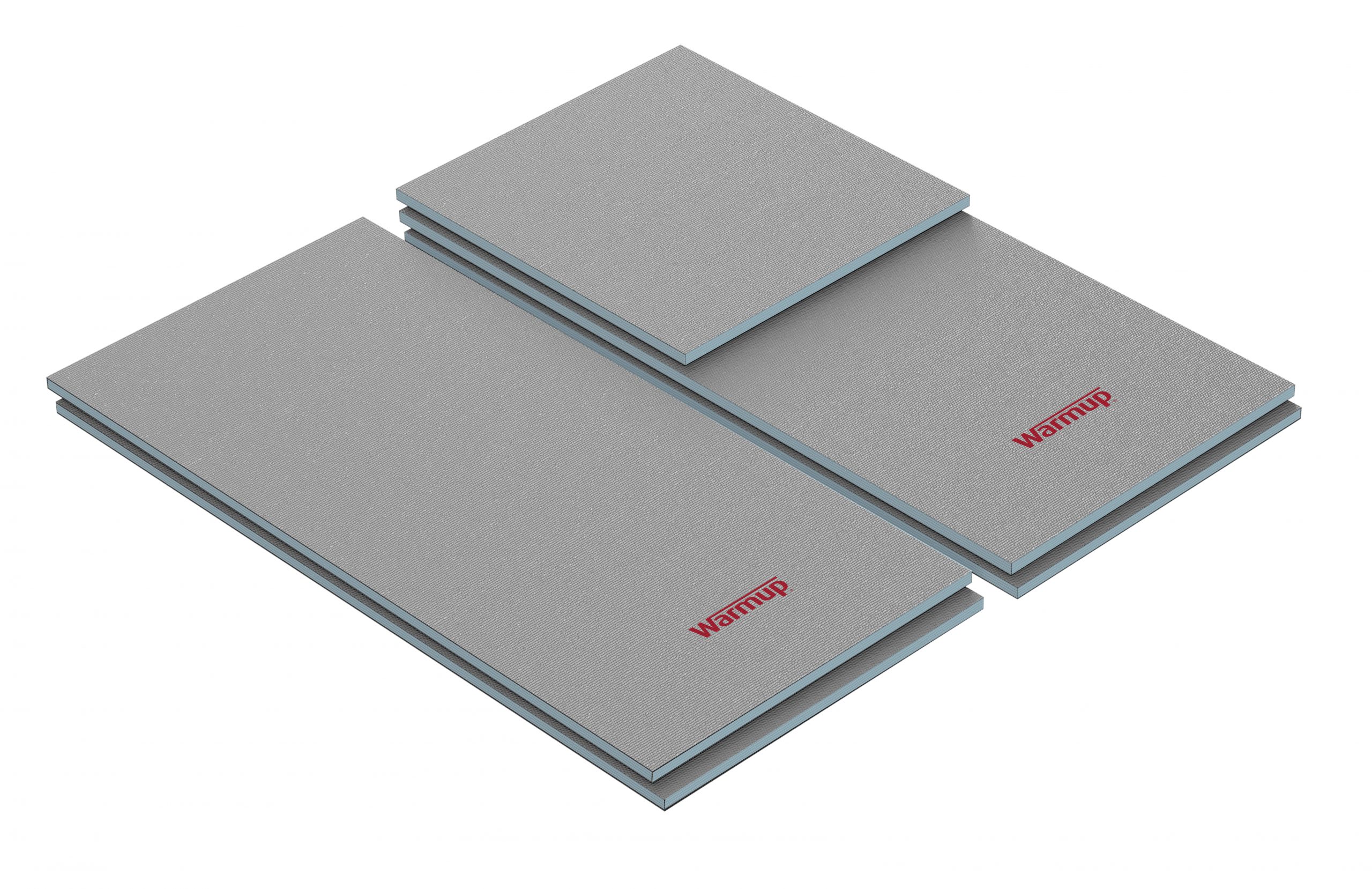 How does the Warmup Insulation Board work?
The low thermal conductivity of the insulation board enhances the efficiency of underfloor heating systems, even when used over pre-insulated subfloors. This is because the insulation board prevents the thermal mass from escaping downwards, significantly reducing the amount of heat absorbed by the subfloor. This allows the underfloor heating system to warm the floor and the room up faster. By reducing the amount of time the room takes to warm up and cool down, the room can spend longer at its cooler set-back temperature – reducing heat loss and conserving energy.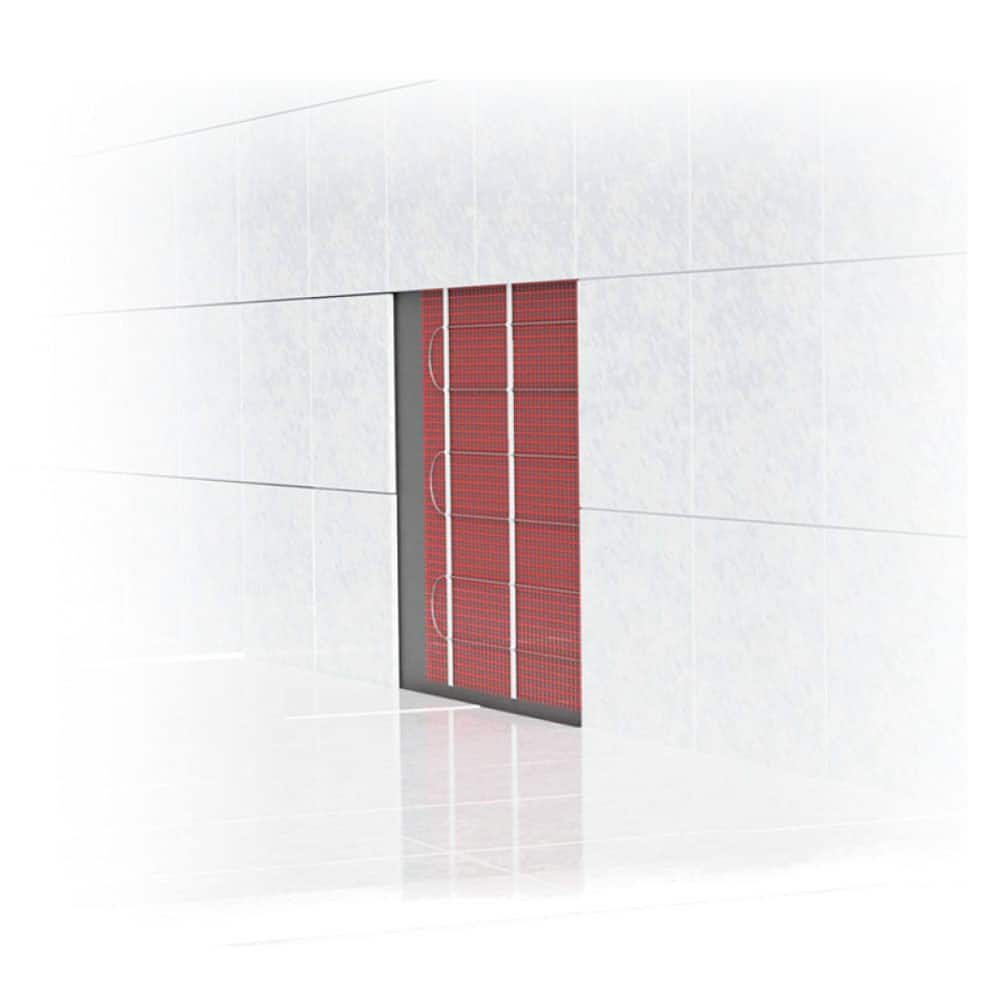 Ideal for use as Bathroom Wall Insulation
Due to their waterproof properties, Warmup Insulation Boards are perfect for insulating bathroom and wet room walls. They can also be utilised as tile-backing boards, making them perfect for installing with our StickyMat 3D Wall Heating System which brings a luxurious sense of 360 ͦ  warmth to cold tiled bathrooms. Wall tiles can be applied directly onto the insulation boards, or over the heating system, without any preparation required beforehand.
If specific calculations are required in order to meet building regulations, contact Warmup and we can do this for you.
Technical Information
Product Documentation



Technical Specifications

Board Size
1250mm(L) x 600mm(W)
Thickness
6mm, 10mm, 20mm, 30mm, 40mm, 50mm
Load Bearing
30 tones/m²
R values (m²K/W)
6mm = 0.11, 10mm = 0.22, 20mm = 0.50,
30mm = 0.78, 40mm = 1.06, 50mm = 1.33
Fire Rating
Euroclass E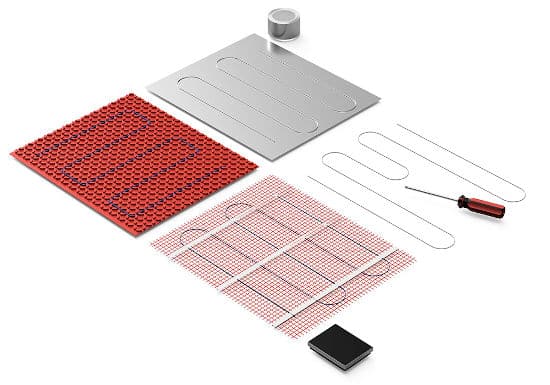 Get a Free Instant Quote Today
Transform the way you heat your home with Warmup, the world's best-selling floor heating brand.