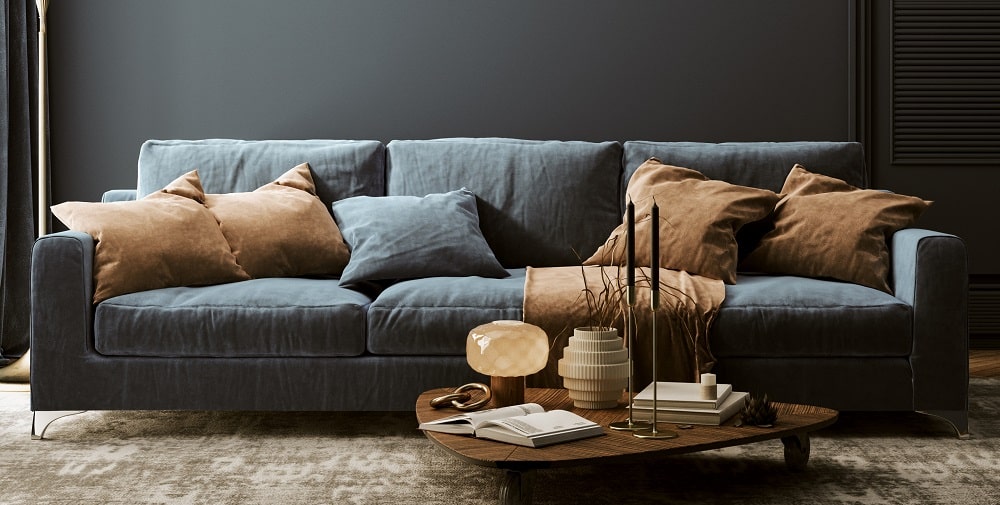 Customer Testimonials
Find out what our customers say about us.
We got Warmup underfloor heating years ago and the house is never cold. The system is very responsive and as we know the heating should not be left on all day, we have it on only in the mornings and evenings and always come back to a warm home.

Underfloor heating is fantastic! The house is never cold and it is much better than radiators. It suits our lifestyle and when we go on holidays, we leave it on holiday mode programmed to start heating if the temperature drops significantly. It's very responsive and heats up the rooms in minutes. I would definitely recommend Warmup underfloor heating, it works like a dream.

I live in the Ardennes, an area which sometimes suffers from harsh winters. 6 years ago, I bought a second floor apartment. I totally renovated its 120 square metres. I removed all radiators central heating and replaced them with WARMUP heating.

The bathroom was the first room to undergo change, with technical advice from Warmup, installation proved easy, tile were laid without major concern … and WC followed. The living room, lounge, bedroom, two corridors have undergone the same transformation, but with a bamboo parquet floor. The result is superb!

Thank you to Warmup for producing a successful and reliable product with a 20 year warranty/ Thank you to Madame Cros for technical assistance and kindness. Thank you to my neighbors for their patience.

Thank you all for a brilliant UFH system and such an efficient service. My husband first installed the Warmup UFH in the kitchen, he was surprised how quick and easy it was to install, so much so, when we made plans to do the conservatory, he suggested I had a go myself.

I have never had that much confidence to undertake some DIY jobs, but there I was laying our UFH. It was actually surprisingly simple and I was amazed that I could do it. I may well have turned into a DIY bore as everyone gets to hear about it when they visit, I am so proud. The kids love it they actually take their slippers off before they walk over it so they can feel the warmth and the cat thinks he has won the lottery lying on the heated floor! Next year we will do the bathrooms too!

I just wanted to write and say what excellent customer service I have received from everyone I have dealt with at Warmup. From my first phone call they have been tremendous. The engineer (Alan) who visited today was polite, explained every stage of his investigation and subsequent fix of the problem and also kept the area he was working in tidy. Thank you very much for a wonderful service.

I recently purchased your foil heating system. Upon installation I found that for some reason the length of one of the mats was too long and on a Saturday afternoon contacted your customer services. The message I left was responded within 5 minutes.

The lady I spoke to was extremely helpful and told me to roll up the mat and return it to you for exchange. A replacement mat was received within 48 hours of sending back the incorrect met……all done without charge. So often today, many companies do try and squeeze their customers as much as they can. My experience with Warm Up has been the opposite and it is heartening to find a company who does look after its customers.
Thank you very much for an excellent service.

I just wanted to express my appreciation of the job done by your engineer here yesterday. He was punctual, courteous and very professional in all aspects of his work. He identified the cause of the fault (caused at installation) and explained everything very clearly and patiently. You probably hear a lot of moans in your job, so here is some praise, not only for the engineer but also for the whole service aspect of the company.

Your engineer Phil Scott has just left and I wanted to say that he was about the nicest workman that has been in this house and was very tidy, cleaned the area well and was extremely helpful with his explanations and I would think a good representative for your company. Thank you and Lesley for being so helpful.

I am writing to thank you for your prompt attention to our request for service. Your engineer was extremely thorough, very polite and very helpful. It is very encouraging in the current climate to come across someone who knows what they are doing, is able to communicate this in simple English – and who provides an excellent service in every respect.

I would just like to say how professional and very well-mannered your engineer Alan was yesterday and also Phil who came this morning. It is very rare you come across such professional and lovely engineers, who are happy to carry out the work, especially Alan who as you know was hear for hours and hours.

Alan was professional and well-mannered from the minute he stepped in the door to the time he left and was still smiling even after being here for nearly over 10 hours!
Thank you very much to yourself and your team for such a professional and the stress free work carried out to fix my kitchen under floor heating, we will now be able to enjoy cosy feet this winter!

Thought you'd like to know how we have been getting on with Warmup. As a result of major building work, we had to install a new boiler, which promptly suffered numerous problems.

At the same time the weather turned cold and damp so we were so glad to have a warm and cosy kitchen, thanks to the electric underfloor heating that was not dependant on the hot water! It was very helpful to talk to you about the electric system, as our architect was unfamiliar with it, and had recommended a hot water system. Had we gone for that, we would have been rather chilly!
As a result when we build our extension, we plan to install Warmup again, complete with photovoltaic panels, so that it pays for itself.

I am writing to express our thanks for the courteous and efficient visit from one of your engineers, Owen Warner, on 8th September 2010. Not only was he polite and answered any questions we put to him, but he identified the fault and repaired it with minimal damage, and cleaned up afterwards. It was a pleasure to meet him and he certainly is a good ambassador for your company.

Dear Lesley, Thank you for your brilliant help today on the phone & also thanks for the instruction manual you sent by e-mail… Can you pass this onto your boss as you got 10 out of 10 your charm & advice.


Submit a Review on Trustpilot