Self-Regulating Cable
The Warmup Self-Regulating Cable protects against dangerous build-up of snow and ice on roofs, within gutters and downpipes and prevents pipes from freezing.
For more information please contact our Project Division on 0345 345 2288.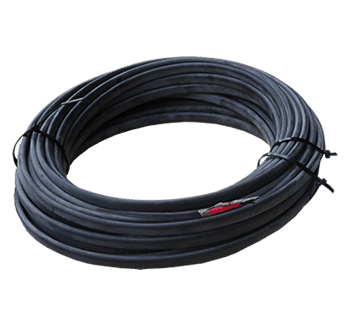 Our self-regulating outdoor heaters give you peace of mind knowing that your home or business is protected from the potential damage caused by ice build-up and frost. This product is constructed of a self-regulating polymer core that varies its output along its entire length.
The self-regulating cable is ideal for roof and gutter and frost protection applications as it regulates its output depending on the ambient temperature, making it more energy efficient to run. It is well suited for both residential and industrial applications and keeps the roofs and gutters free from dangerous ice and snow build up.
Keep roofs and gutters ice and snow free
The self-regulating cable will adjust its heating output depending on the ambient temperature; the colder the ambient temperature, the warmer the cable will be.
Keep pipes from freezing
Applied around a pipe, the cable prevents damage due to frost, freezing and cracking.
Safety Net Installation Guarantee
If you accidentally damage the heating system during installation, return it to Warmup and we will replace it with another heater of the same make and model free.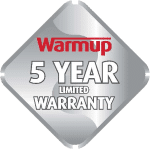 5 - Years Limited Warranty
This product comes with a 5 Year Warranty. We are completely confident in the standard of our products.
Other products from our outdoor range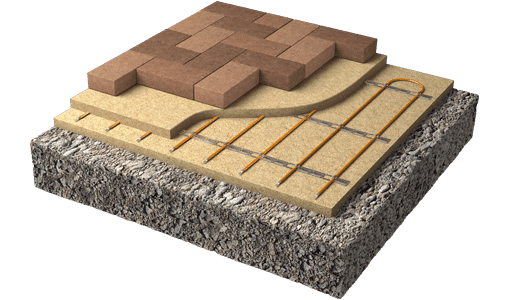 Snow Melting Cables
The Warmup Snow Melting Cables protect against snow and ice build-up over both concrete and asphalt surfaces to improve accessibility and avoid accidents.
Patio Heaters
Patio heaters are the perfect choice for outdoors in courtyards, conservatories and gardens.