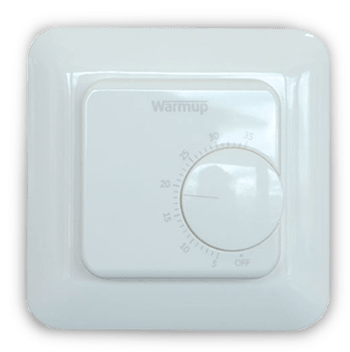 With no need to set-up a heating program, the Warmup MSTAT is our most traditional heating controller – allowing you to set your ideal temperature immediately with a twist of the dial. MSTAT is a manual room thermostat suitable for use with electric and hydronic underfloor heating systems and comes with a 3 year warranty.
View Product ➝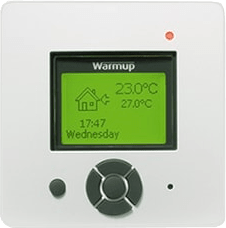 Warmup's older models of manual and programmable thermostats: XSTAT, OCC2, TSTAT-2 Door and TSTAT-Flap are not available for purchase anymore but if you are using one in your home, they are still supported and you can find the operating manuals for these discontinued models below.
View Product ➝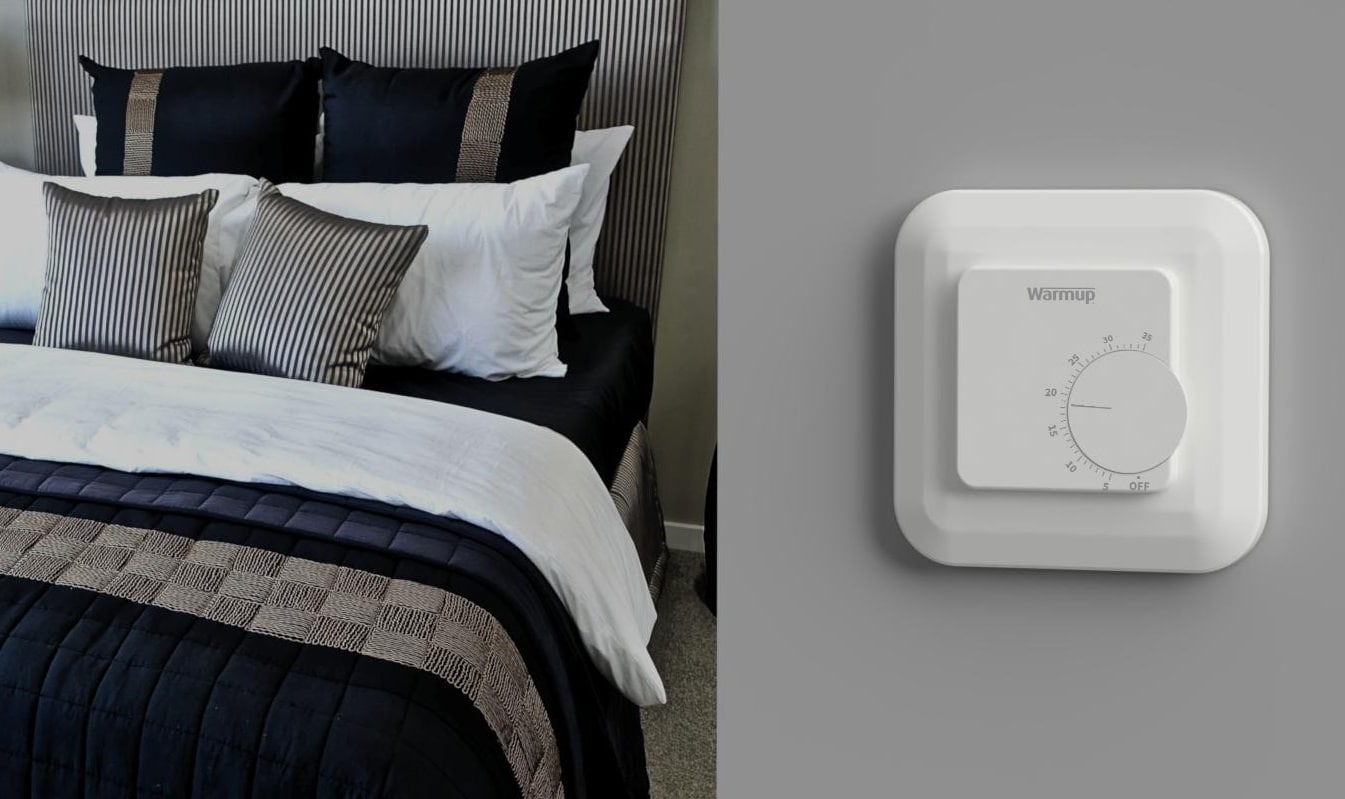 What is a Manual Thermostat?
Warmup Manual Thermostats are the most traditional room thermostats in our heating controllers range. They are for use with both central and underfloor heating systems and are simple and straight-forward in their functionality. With the MSTAT Thermostat there is no ability to set-up a program, instead it functions with a simple dial – turning this to your desired room temperature for immediate temperature regulation.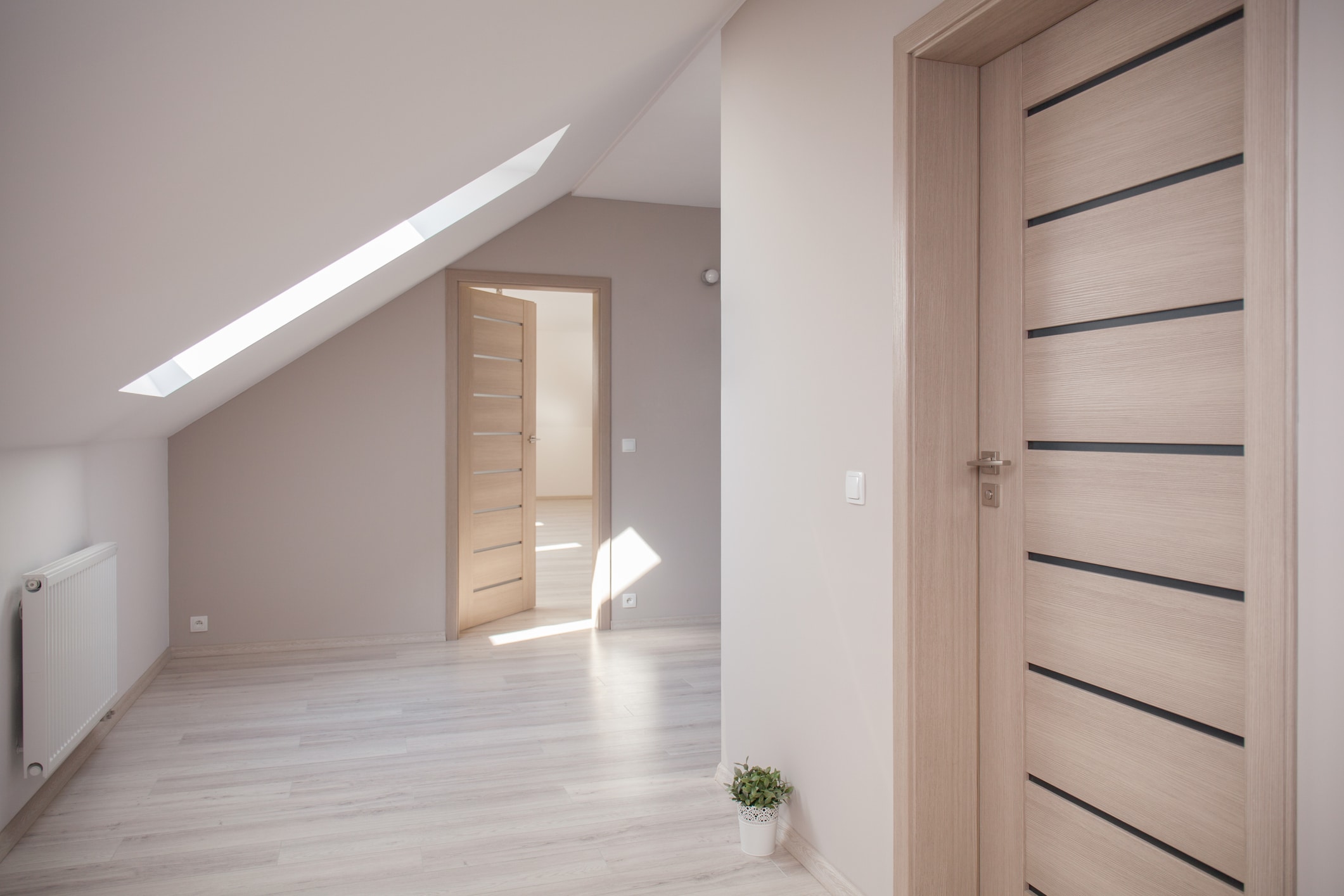 Features of Manual Thermostats
Dual sensor
MSTAT can work using an air sensor or a floor sensor.
Flush mounting
The MSTAT wall thermostat's depth allows flush mounting in a standard socket.
Temperature regulation
Temperature regulation from +5°C/ 37°C with locking rings behind the temperature dial to set the min / max temperature.
16A switching capability
MSTAT Manual Thermostat's 16A switching capability, 3,600W at 230V, is suitable for hydronic and electric underfloor heating demands.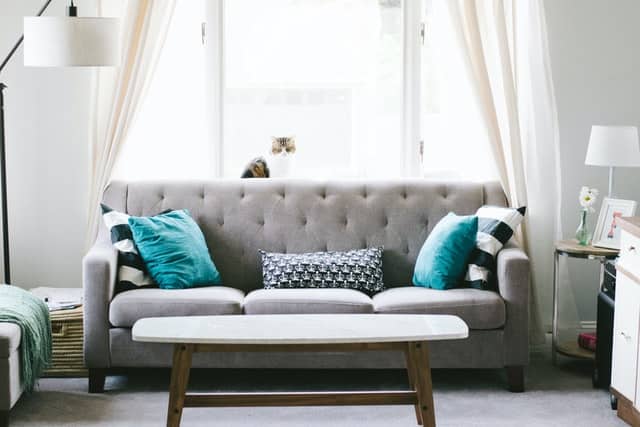 How to Improve Your Home's Energy-Efficiency
Read our expert guide about lowering the carbon output of your home.

5 Mistakes People Make With Their Thermostat
The most common mistakes that people make when using their thermostat and how to avoid them.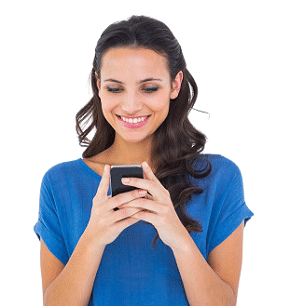 Get a Free Instant Quote Today
Transform the way you heat your home with Warmup, the world's best-selling floor heating brand.