Underfloor Heating in your Loft
Create extra space in your home by turning your loft into a bedroom or work space and keep it efficiently warm and cosy all year round with a floor heating solution.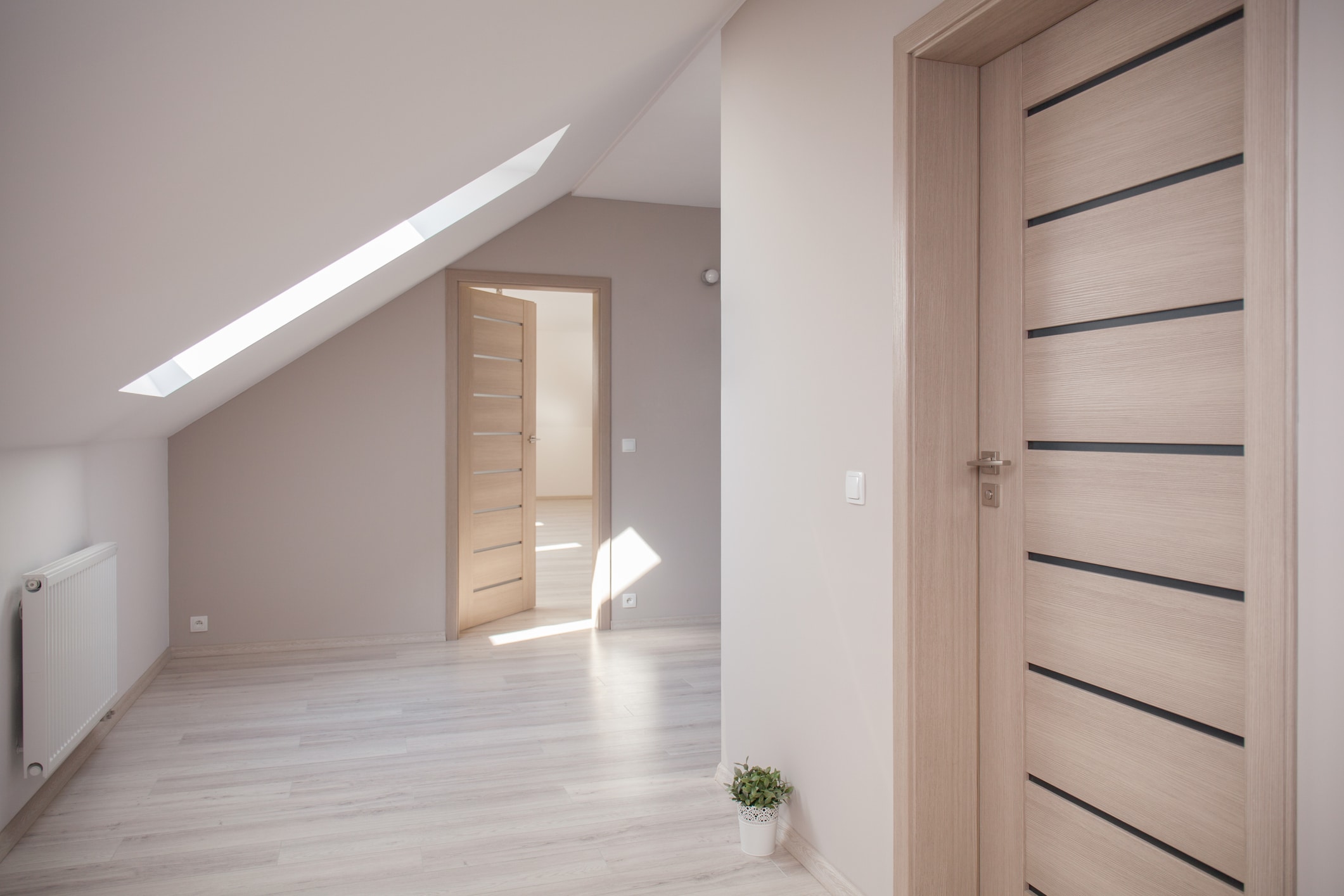 Benefits of Floor Heating in Attics
Whether you are converting your existing loft or building a loft space as part of a new build project, installing an floor heating system in an attic is a simple way to transform an often-forgotten space into a desirable and comfortable room.
Older lofts in period homes are typically unheated areas directly below the roof of the house and are mostly used for storage but in recent years there has been a rapid expansion in developing these spaces into master bedroom suites, children's rooms and domestic office spaces. A floor heated loft allows for greater design freedom than when using a more traditional heating system, the lack of exposed pipes and radiators means you can truly design the loft of your dreams. The restricted ceiling heights of attics and the slanted nature of roofs require a low-profile floor heating solution and Warmup offer a range of electric and water heaters ideal for these needs.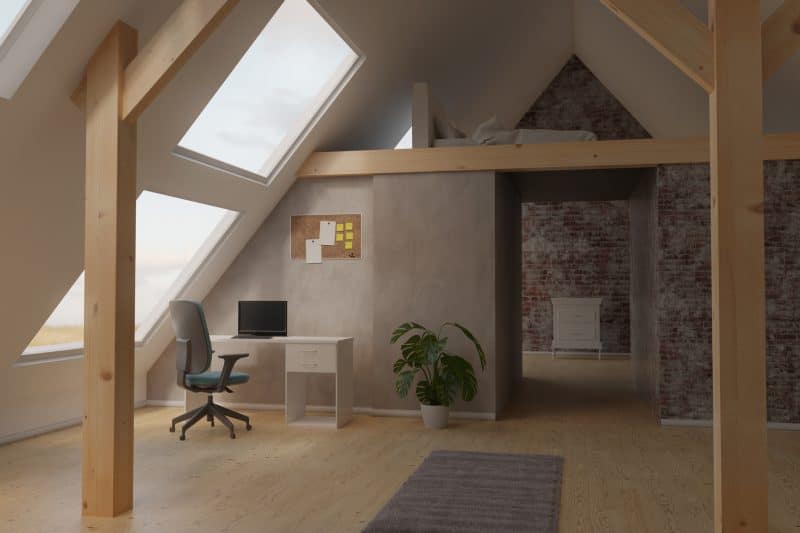 Project Type
You can install a floor heater as part of either a loft conversion project or within a loft in a new build home.
Loft Conversion
Loft conversions are a great way to expand your living space, by reclaiming the unused space in the eaves of your house you can add significant square footage to your home. A low-profile underfloor heating system is ideal for use in a loft conversion.
Loft in a New Build
If you're designing your dream home and it includes an attic room, consider specifying a water floor heating solution at the design stage to include the system's dimensions within your architectural plans.
Best Heating Systems for your Loft
Electric Systems
Electric floor heaters are ideal for use in your loft as their low-profile nature mean they will have little impact on floor build up heights – an important benefit in lofts where ceiling heights can be lower than in other rooms of the home.

The StickyMat System is a quick-to-install electric heating mat which utilises an ultra-thin heating wire. It is suitable for use with almost all floor coverings and subfloor types.

The Foil Heater is ideal to install in lofts with carpeted floors. Use it alongside our Dual Overlay and Insulated Underlay Systems for a durable, energy-efficient heating solution.
Water Systems
Installing a wet underfloor heating system in your loft needn't be a daunting prospect. We have an array of systems suitable for use whether you are designing your loft as part of a new build construction project or converting your existing loft into a new room.

If your attic features suspended timber subfloors, our Econna Joisted Floor System is a great choice. Its insulation panels sit between the floor joists whilst leaving space for other services.

A loft with low or slanted ceilings needs a low-profile hydronic floor heater such as our Total-16 System. At only 16mm deep, it's perfect for loft conversion projects.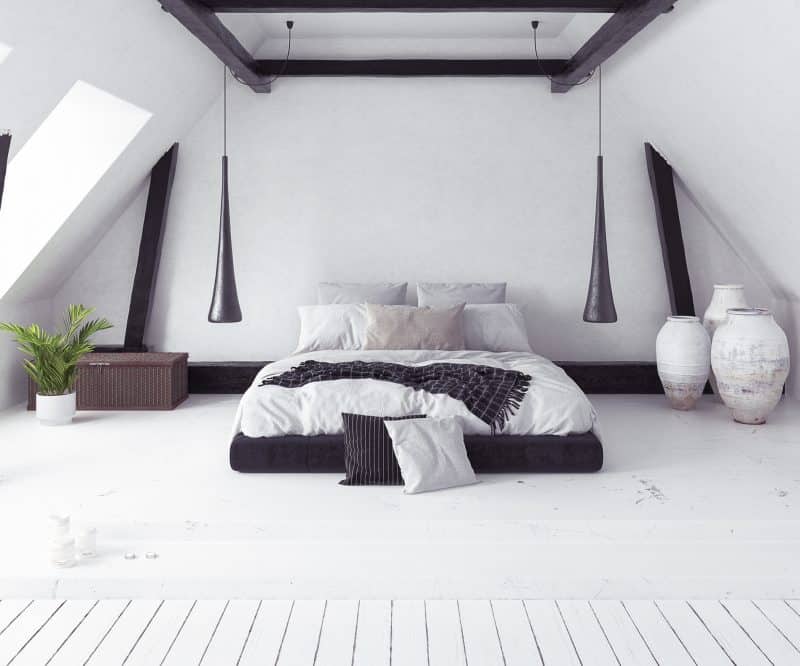 Suitable Subfloors and Floor Finishes
Lofts in period home renovations are typically constructed using a suspended timber subfloor. This is where wooden beams, supported by wooden joists, extend across the space supporting the floor finish and subsequent weight of the room. Warmup produce a range of floor heating solutions specifically designed to be used with a suspended timber subfloor. New build homes may use concrete subfloors, with which almost all of our electric or water floor heaters can be installed.
Almost all floor finishes can be used in your attic with a heating system, including:
Carpeted floors are a popular flooring choice for lofts as they bring an extra level of warmth to the space.

Both engineered and natural wooden floor finishes area ideal for use in attics, especially in rooms that will feature exposed wooden roof beams.

For a more practical floor covering, consider install vinyl flooring which can be easily cleaned, making it ideal for lofts being used as playrooms or work spaces.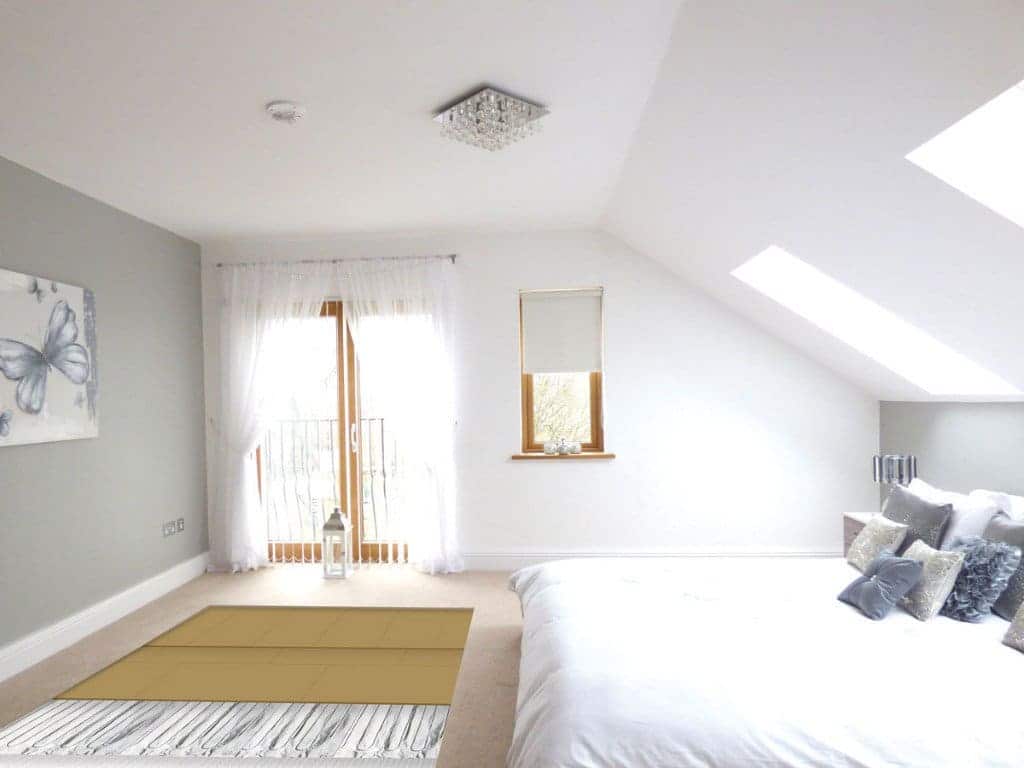 Heat Loss in your Loft
Before you install a floor heating system in your loft, it's important to carry out a heat-loss calculation to work out the exact heating requirements for the space.
Always make sure your loft room is suitably insulated; many unfinished attics have unsuitable levels of insulation which will lead to heat escaping the room, so even if you install a heating system, it will not run efficiently.
All Warmup floor heaters are recommended to be installed alongside insulation materials, such as our Insulation Boards, which will enhance the energy-efficiency of the system.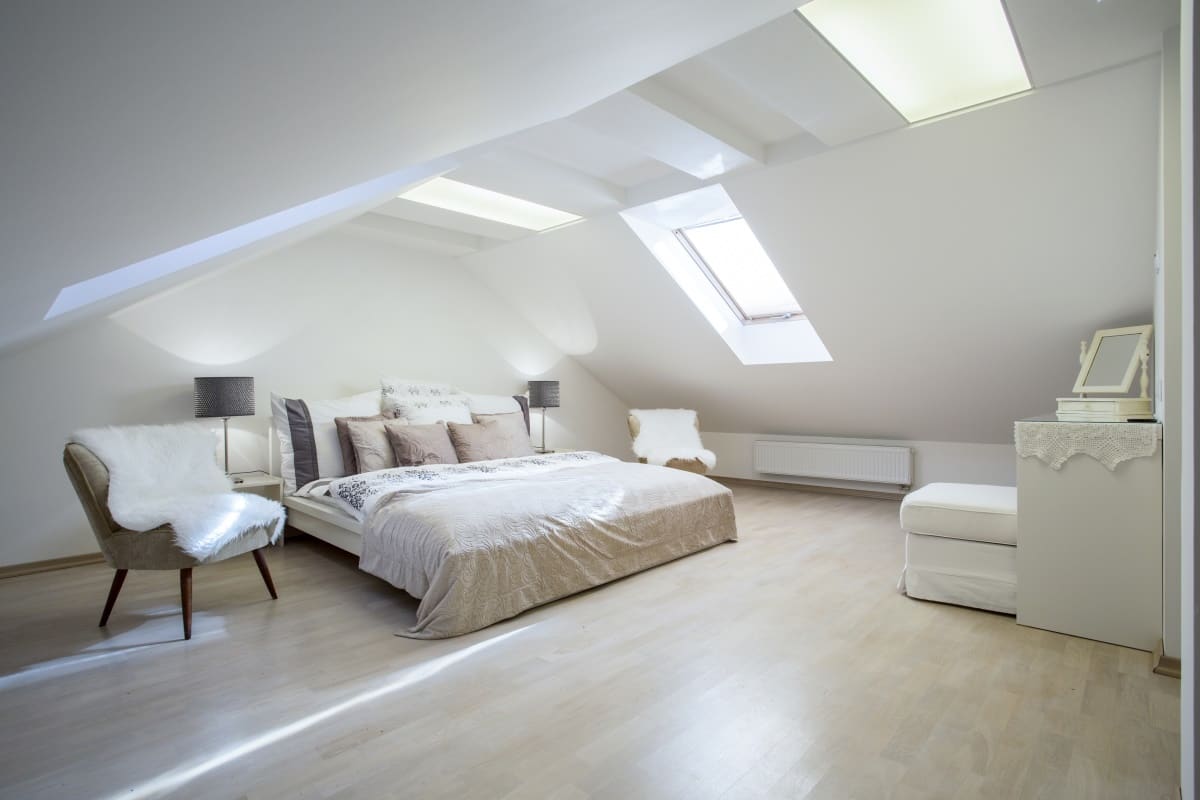 Heated Loft Floors for an Affordable Heating Solution
Floor heaters offer an energy-efficient heating solution for your loft, keeping the space optimally heated while providing lower long-term running costs than other forms of heating.
You can maximise on the energy-efficiency of a floor heating system by controlling it with a Warmup Smart Thermostat and its accompanying smartphone apps.
Using floor heating in your loft is a simple and hassle-free experience and may be much easier and cheaper to install than traditional heating systems. All systems should be fitted by a qualified installer who has worked with underfloor heating before.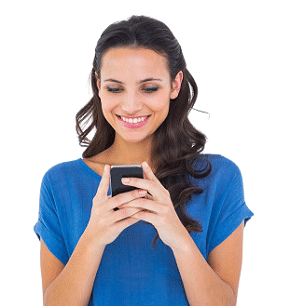 Get a free instant quote today
Transform the way you heat your home with Warmup, the world's best-selling floor heating brand.