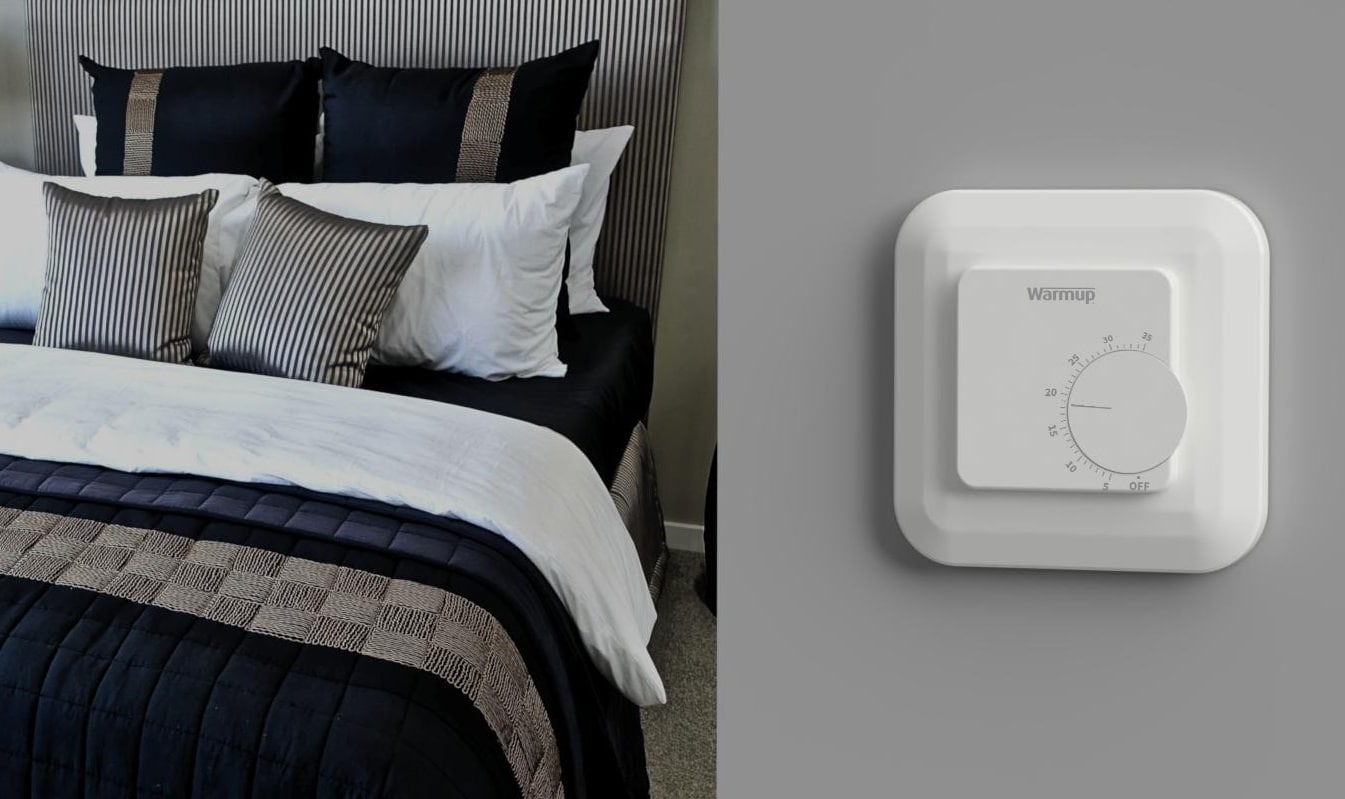 Simple Control for Heating Systems
The upgraded Warmup MSTAT is a manual thermostat that can be used with either central or underfloor heating. Setting the comfort temperature is easy with MSTAT, simply turn the dial and let the thermostat do the rest.
Designed with an integrated dual air and floor sensor, MSTAT gives you the choice to set an air comfort temperature or a floor comfort temperature.
MSTAT is perfect for rooms which do no not benefit or require a set heating program, where you want fast and simple control of your heating system. Offering an quick and easy installation, the MSTAT depth allows flush mounting in a standard socket.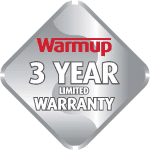 3 Year WarrantyThis product comes with a 3 year warranty. We are confident in the standard of our products. For Warranty Registration, please contact our team
Technical Information
Product Documentation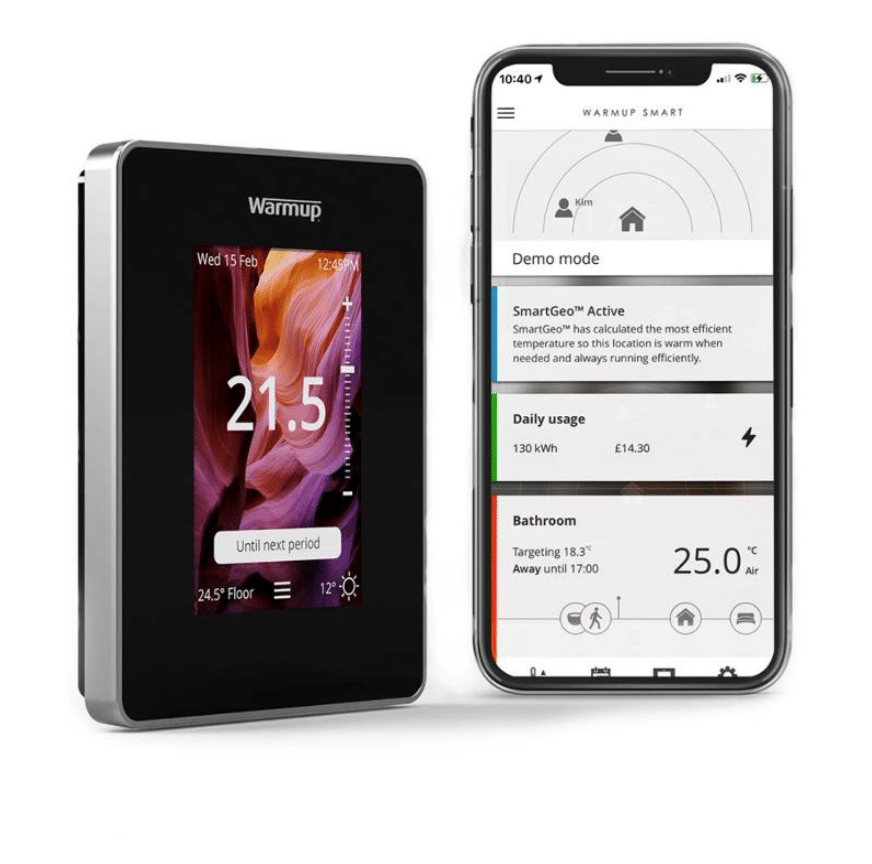 Interested in a Smart Thermostat?
Our range of Smart thermostats work with your Smartphone to give you optimal, cost-effective and energy-efficient heating.