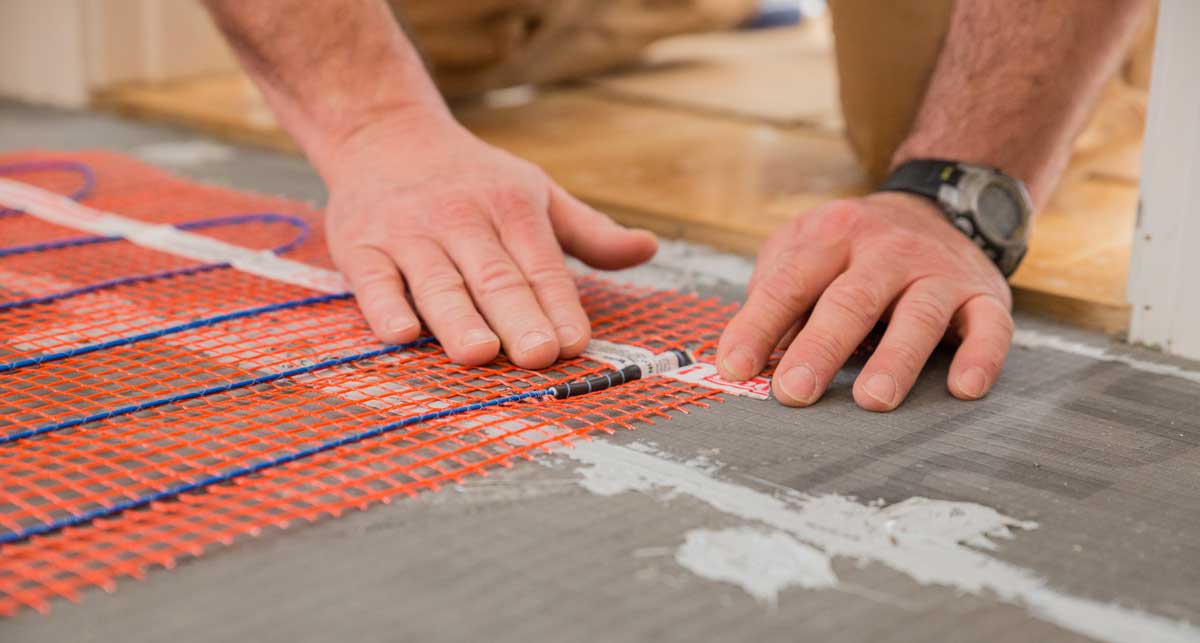 Underfloor Heating FAQs
Find answers to some popular questions about our UFH systems, insulation materials and controls. Can't find what you're looking for? Try our YouTube channel for quick guides and product videos.
Underfloor Heating Systems
Whether you've already installed a Warmup UFH system in your home or are considering a floor heater for your upcoming project, here you'll find answers to some of our most popular FAQs.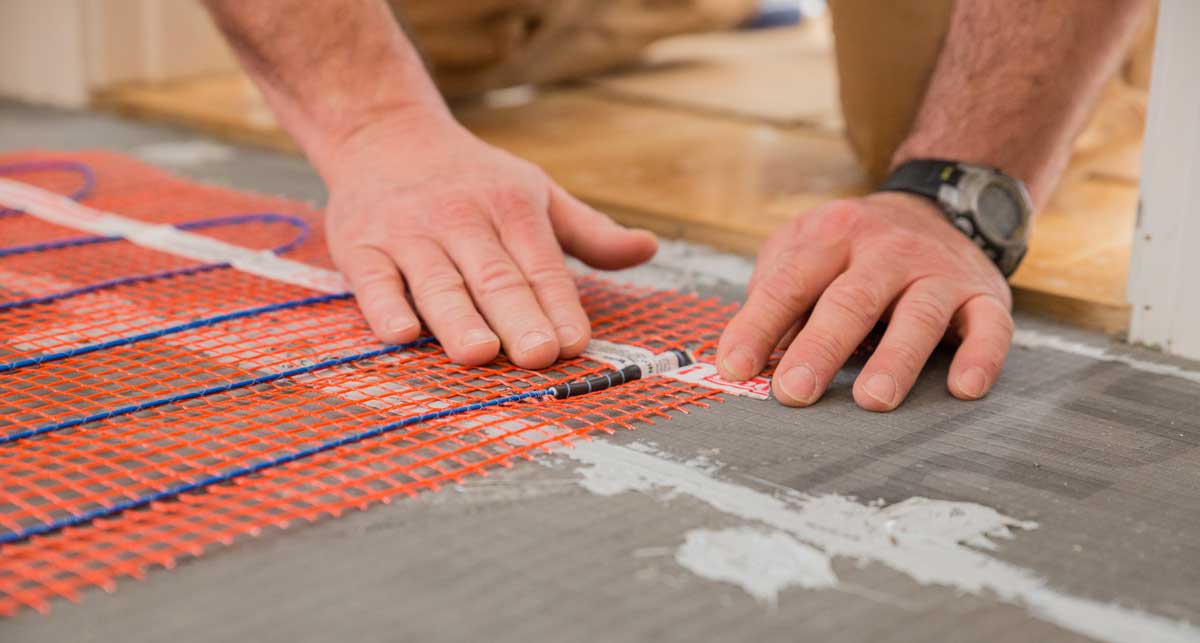 Underfloor Heating
Underfloor Heating from the Worlds Best selling Brand, Warmup, starts from less than £200 and costs less than £20 per year to heat a typical bathroom floor – all with a lifetime warranty".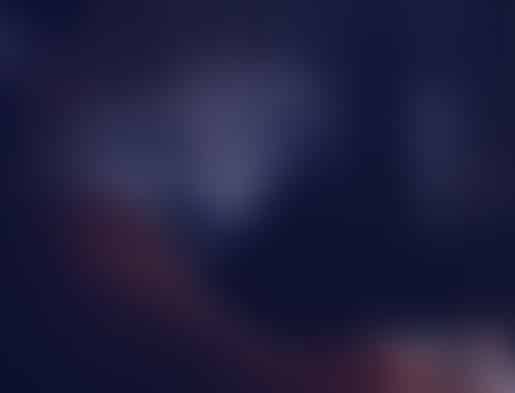 Thinking of installing a new Hydro heating system?

What is radiant floor heating?
The easiest way to understand radiant heat is to understand the feeling of warmth on your body from the sun on a freezing cold day when the air temperature is clearly below freezing with snow and ice on the ground.

Out of the sun, however, the feeling of warmth disappears, as the main sensation would be of the freezing air temperature.
Radiant heating
 warms a home or building through radiant heat emitted from a warm element or water pipe from the floor. It warms dense objects, like people and objects first from the floor upwards. The internal air temperature for a radiant heated building may be considerably lower than for a convected air heated building while achieving the same level of body comfort.

This view is supported by the American Society of Heating, Refrigerating and Air Conditioning Engineers Radiant Heating Report (ASHRAE – 55-92 2003), which confirmed that test subjects exposed to radiant heat selected comfort temperature levels on average 5.6ºC lower than any other form of heating.
What is the difference between heating from radiators and underfloor heating?
Radiators mainly work on the principle of heat convection, not radiation. Air is heated to a high temperature in the range of 65-75ºC and needs to be moved from the radiator to the rest of the room.

This is achieved using thermal currents of hot air moving to the ceiling, cooling, and falling to create an air cycle.

Underfloor radiant heating (electric or hydronic) systems use considerably less energy than radiator systems, heating objects first rather than air.
What type of underfloor heating do I need?
One of the most common questions asked by customers is whether a certain type of floor is suitable for underfloor heating. The answer is that there is a product to suit almost any type of floor. We have put together a table for you to compare the different systems and decide which one is most suitable. If you need help deciding which system is best for you, use our Product Finder tool or contact us
I am ready to install the underfloor heating but realised that the floor sensor cable is too short. Can the floor probe or power supply cables be extended?
When positioning the floor probe, hot water pipes in the floor or any draught-prone places (such as external doorway) should be avoided as this may affect the thermostat.

If the floor probe or power supply cables are too short upon installation, both of them can be extended by a qualified and certified electrician. All electric connections must be completed by a qualified electrician, including extending the floor probe or power supply cables.

Both cables require a different type of extension. The power supply cable can be extended with a suitable twin and earth cable. The floor sensor can be extended with a bell wire. Please contact a certified electrician for detailed advice on extending the cable.
I am about to lay a Loose Wire underfloor heating system, should I use primer?
The need to use primer depends on whether a backer board is being used. If the heating element is laid directly onto a plywood or concrete subfloor, primer should be used. If an insulated or standard backer board is used, there is no need to use the primer as these boards are already primed.

The primer should be left to dry for 2-3 hours, until tacky, before laying the heating element. If you are looking for a high-quality primer, Instarmac have a full range of some of the best primers on the market.
I have installed under tile heaters, how long should I wait before turning on the underfloor heating?
Installing under tile heating involves using screed as tile adhesive. The underfloor heating cannot be turned on until the flexible tile adhesive is fully dried. A minimum of 7-10 days should be allowed for this to ensure that the adhesive is completely dry. Turning the system on too early may force the screed to dry too quickly, resulting in an unstable subfloor.

It is important to follow the instructions and drying times advised by the manufacturer. Warmup can recommend Instarmac UltraTile flexible tile adhesive that has the fastest drying time and gives a high-quality finish.
Can any of the Warmup underfloor heating cables be shortened?
None of the Warmup heaters can be shortened, in under any circumstances. The correct size must be purchased for size of the area that is wished to be covered. Please contact us if you have purchased heating cable that is too long.
I have joists with floorboards, can I lay the underfloor heating straight into the down base?
If you have joists with floorboards, you cannot lay the underfloor heating straight into the down base as this will not allow a rigid enough base to accept tiles. This needs to be over boarded with 10mm insulated tile backer or with 18mm plywood.
I am considering different heating systems. Can underfloor heating be used as a whole-house heating system?
Using underfloor heating as a whole-house heating system has several benefits from decreased energy consumption to freeing up living space as radiators aren't needed. In many cases, underfloor heating can be used as the primary source of heat as long as the rooms have the correct levels of insulation. A heat loss calculation needs to be carried out to establish how much heating is needed to heat each room and whether the insulation levels allow underfloor heating to be used as a whole-house system. Heat loss calculations are normally carried out by a builder, an architect, or a heating engineer.

There are also heat loss calculators available online which can be used if the insulation levels are known to give guidance on the heat loss levels.
What is the purpose of the Dual Overlay System?
The Warmup Dual Overlay is a free-floating system designed for use over the Warmup foil heaters. Its purpose is to give a smooth and seamless subfloor, suitable for soft and resilient floor finishes, such as vinyl and carpet.
I am testing the underfloor heating system to see if it works, what setting should the multimeter be on to test floor probes?
When testing electric underfloor heating and checking the resistance of heating cables, a multimeter should be used to test both the heating element and floor probe before, during, and after installation by using the Ohms scale. This will tell you whether the heating system and/ or floor probe are working correctly and that they have not been damaged. To test the floor sensor the multimeter should be set to 20 K (20,000) ohms. The reading you get back will depend on the model of thermostat installed. Resistance readings for all our heaters can be found in the relevant Installation Manual for that heater.

Testing an underfloor heating system before and during the installation is important as it will tell you whether the system has been damaged during installation. Testing the system before installing the final flooring will give peace of mind in knowing the heater is working and will ensure that no damage has occurred to the heater. Should the heater have become damaged during the installation, our SafetyNet™ guarantee will replace the heater for free; we'll provide another heater of the same make and model for free, providing the terms and conditions have been met.
How efficient is underfloor (radiant) heating?
Underfloor heating systems are very efficient because they distribute the heat uniformly and gently, at a low temperature, from the whole floor surface, concentrating the heat in the lower half of the room. There is neither heat loss, nor wastage of energy and you can heat the rooms you want, exactly when you want.
Can I use Warmup electric floor heating systems as a primary heating source?
In CSH Level 4 or higher houses, Yes, Warmup Underfloor Heating is ideally suited as the primary heat source.

If your house is an older property with lower insulation levels, it is probably best to install an additional source of heat.

The only way to be completely sure if you need an additional heat source is to seek advice from an architect or HVAC specialist who will be able to carry out a heat-loss calculation. We help you choose the best system to meet your exact needs.
Is electric underfloor heating safe?
Unlike other types of heating systems, underfloor heating operates without moving parts, exposed heating elements.

Underfloor heating delivers a family-friendly and safe environment. No low-level hot surfaces or hard metal edges come with a radiator system, which can create a potentially unsafe and dangerous environment for small children, the elderly, or those vulnerable and at risk.
How much does it cost to run Warmup underfloor heating?
Warmup underfloor heating is very cost-effective to run, it costs just 13p per day to heat an average-sized bathroom.
Can I install underfloor heating without raising the floor?
Absolutely! Our electric heating systems would be the best choice. Our systems have been designed with a revolutionary, very thin heating element (only 1.8mm) to allow you to install the system without raising the floor height.
Insulation
Insulation reduces heat-loss and helps improve heat-up times of our UFH Systems. Find some common queries about our insulation products below.  
Why should I use insulation boards on a concrete base?
The way the insulation boards are fixed to the subfloor depends on the base type.
On a concrete base, the insulation boards are put down with a suitable flexible tile adhesive. The boards should be laid with staggered joints and once the flexible tile adhesive hardens, the joints should be re-enforced with glass fibre tape.

On a wooden subfloor, the insulation boards should be put down with a suitable flexible tile adhesive and as with concrete subfloors, the insulation boards should have staggered joints. When the adhesive has set, but not necessarily dried completely, the boards should be fixed using wood screws and washers. The insulation boards should be screwed down at 200mm centres, the screw washer fixing needs to be tightened into the board until the screw head is flush with the surface. After, the joints should be re-enforced with glass fibre tape.
Can the top boards of the Warmup Dual Overlay be laid straight down onto base boards following the same pattern?
The top boards stick directly to the base boards. However, it needs to be ensured that each layer is laid out with staggered joints and arranged so that the top boards overlap the joints in the base board. This ensures a stable floating floor on top of the foil heaters.
Do I need glue or adhesive to stick the base board and the top board together?
The baseboard and top board are both provided with a contact adhesive which bonds them together. No additional glue or adhesive should be used.
Thermostats
Floor heating systems utilise a dedicated heating controller for optimised radiant warmth. If you've got any questions about your Warmup Thermostat, you may be able to find the answer below.
My 3iE thermostat is displaying er1 or er2, what does it mean?
Please check that the floor sensor has been connected to the correct terminals at the back of the thermostat and that it has not come loose. Also check the resistance of the floor sensor using a multi meter set to 20k ohms to see if you get the correct reading for the floor sensor installed. If the reading on sensor is incorrect, this indicates a fault or damage on the floor sensor.
How many Warmup mats or panels can I connect to one thermostat?
Our programmable 3iE energy-monitor thermostat has an amperage limit of 16 amps. You can connect as many mats or panels needed as long as the amperage doesn't exceed this limit.
The heaters total more than 16 amps, is it still possible to use one thermostat?
Thermostats can be used to control underfloor heating totalling more than 16 amps if a contactor and RC unit are used in the circuit. Please seek advice from a qualified and certified electrician or our technical team on this type of installation.
Can I install a thermostat myself?
While underfloor heating installation can be completed by a competent DIY, thermostats require electrical work which must be completed by an electrician. All wiring and electrical work must be completed by a qualified and certified electrician only.
When making the electrical connections to the thermostat, how many heaters can I fit into the terminals before needing a junction box?
Ensuring the total load does not exceed the maximum rating of the thermostat, two heaters can be connected before requiring a junction box.