Never come home to a cold house or overpay on your energy bills again.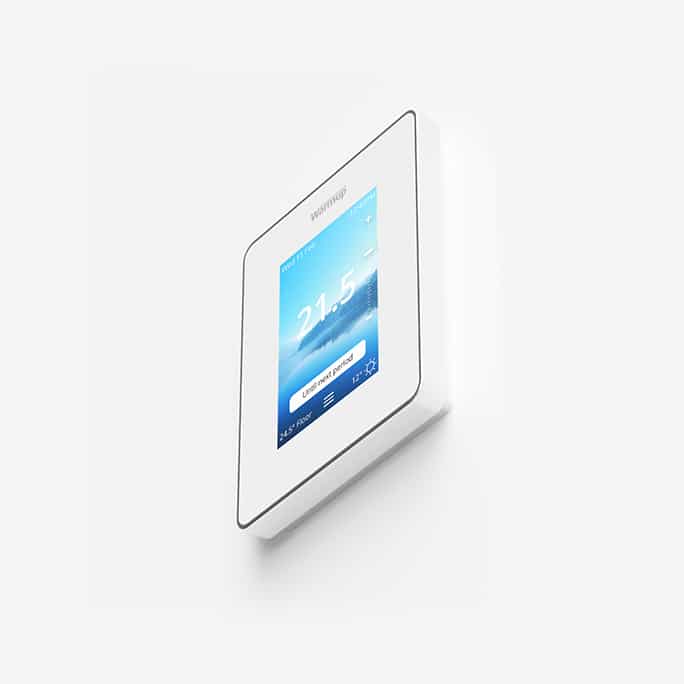 MyHeating App
The SmartGeo technology within 6iE's partnered MyHeating app controls your heating automatically by knowing how far from home you are and warming your home in time for your arrival. This prevents energy wastage and can save you up to 25% on your energy bills.
Learn more about the MyHeating app here >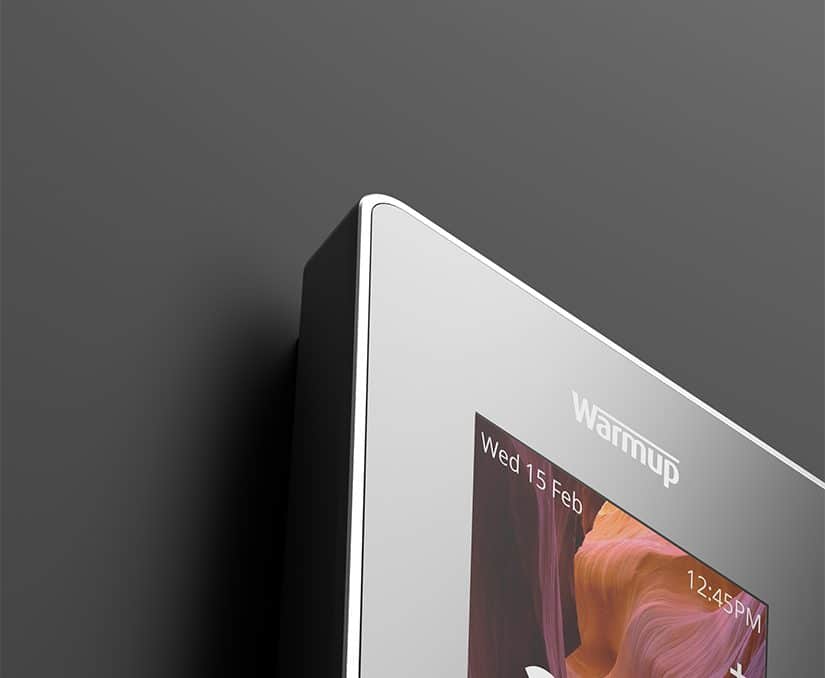 Touchscreen Display
Featuring the world's first Smartphone touchscreen on a floor heating controller, the 6iE WiFi thermostat offers true ease of use – simply scroll and swipe to set your ideal heat schedule for your underfloor heating system.
IFTTT connectivity
The 6iE underfloor heating thermostat is also compatible with other Smart devices in your home through the IFTTT platform, allowing communication between the WiFi underfloor heating controller and an Amazon Alexa for instance.
Use the 6iE with Warmup electric underfloor systems up to 16A
The 6iE works perfectly with Warmup hydronic underfloor heating systems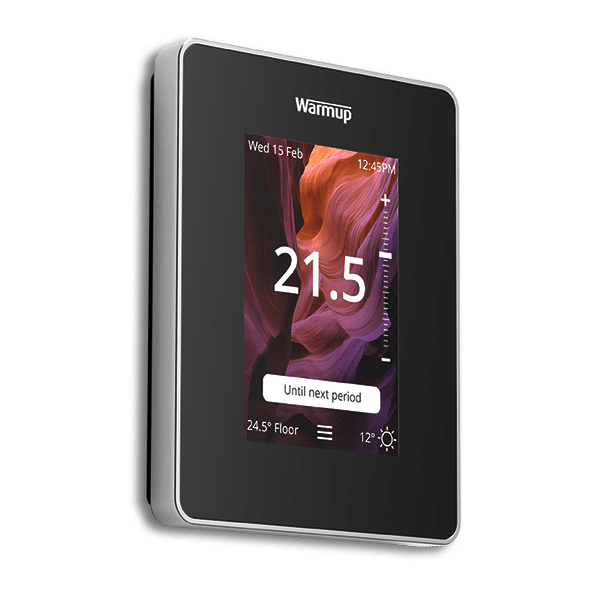 Beautifully Designed
Warmup's 6iE Smart WiFi Thermostat for underfloor heating is designed to look great in both modern and traditionally styled homes, with glass effect front faces and bevelled chrome edges. Featuring a clear, full-colour touchscreen that can be customised with different themes and uploadable photo backgrounds.
Reduce energy bills by over £400
The 6iE functions best when used in conjunction with the Warmup MyHeating heating and AutoSwitch apps for your smartphone. MyHeating enables SmartGeo, which can control your heating automatically. SmartGeo turns down the heating when you leave and recognises when you're heading back, to automatically activate the heating just in time for your arrival.
AutoSwitch searches through the entire energy marketplace and discover the best value energy tariff deals, tailored specifically to you and your needs. Over the past 4 years UK households have paid £8.5 Billion too much for their energy. AutoSwitch works in the background, on your behalf, to find you the best value tariffs every year and can switch you to them automatically, so you're always on the best deal.
The combined technologies of MyHeating and AutoSwitch can save you over £400, by reducing your energy usage and reducing the amount you pay for that energy.
Technical Information
Technical Documentation



Technical Specifications

| | |
| --- | --- |
| Dimensions | (H/W/D): 115 x 90 x 16mm |
| Sensors | Air and floor/ambient (can be extended to 50m) |
| Installation depth | 50mm back box recommended (35mm minimum) |
| IP rating | IP33 |
| Er-P Class | IV |
| Guarantee | 12 years with Warmup Heating System |
| Approvals |     |



Compatibility

The 6iE requires 230VAC power at all times
Compatible with electric and hydronic underfloor heating systems up to 16A
Compatible with Combi and System boilers with Switch Live (230VAC) input
For lower voltage, or volt-free systems, a contactor must be used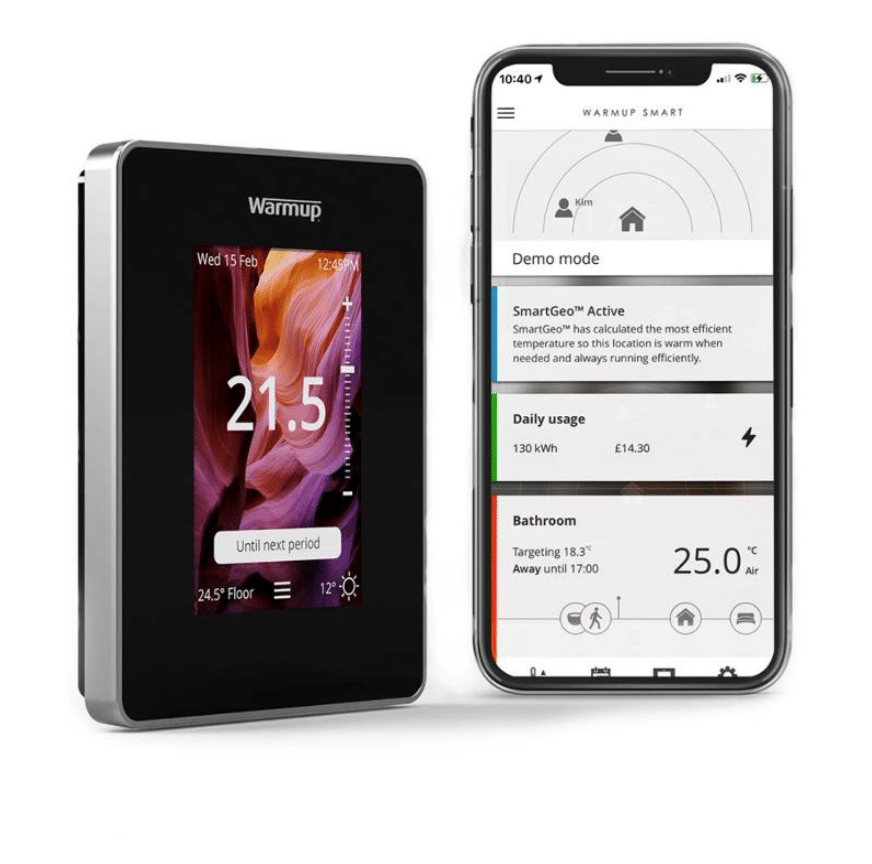 Get a free instant quote today
Transform the way you heat your home with Warmup, the world's best-selling floor heating brand.