Exclusive Access
Warmup Pro Installers are given exclusive access to a range of benefits as soon as they become a member. By being a Warmup Pro Installer, you will always be first to know when something new from Warmup is on the horizon, whether this is because you were drafted to test one of our upcoming products as part of the R&D initiative, or simply because Warmup will always contact our Pro community first.
What else do you get with Warmup Pro Electric?
The referral programme and the excellent training are just the tip of the iceberg. When you become a Warmup Pro Electric member, you also have access to:
Super SafetyNet
Made a mistake? No problem, we will send you a replacement heater in 24 hours. Mistakes happen, we get it. That is why we cover our Warmup Pro Installers with a Super SafetyNet guarantee. If you damage the heater during installation, we will send you a new one to your site within 24 hours. With Super SafetyNet, you will be covered 3 times, which is an upgrade from the standard SafetyNet Guarantee, where you are only covered once
Research and Development
Warmup wants to create products that work for you. In order to do so, we need you, the people who install our products every day, to let us know what you like and what you don't; what makes your life easier, what makes it difficult. We will be engaging with our Warmup Pro verified Installers to test our upcoming products and tell us what they think. We will also be putting forward ideas and asking you to let us know if we are on to something that will work for you.
Exclusive promotions and offers
Only Warmup Pro verified installers get exclusive access to the content and benefits of Warmup Pro. You will have access to more promotions than Installers who are not verified. In the future, we'll work with you in recommending our Warmup Pros with homeowners looking for people in their area to install their Warmup underfloor heating system done. These are jobs you probably would not have had access to before becoming a Warmup Pro.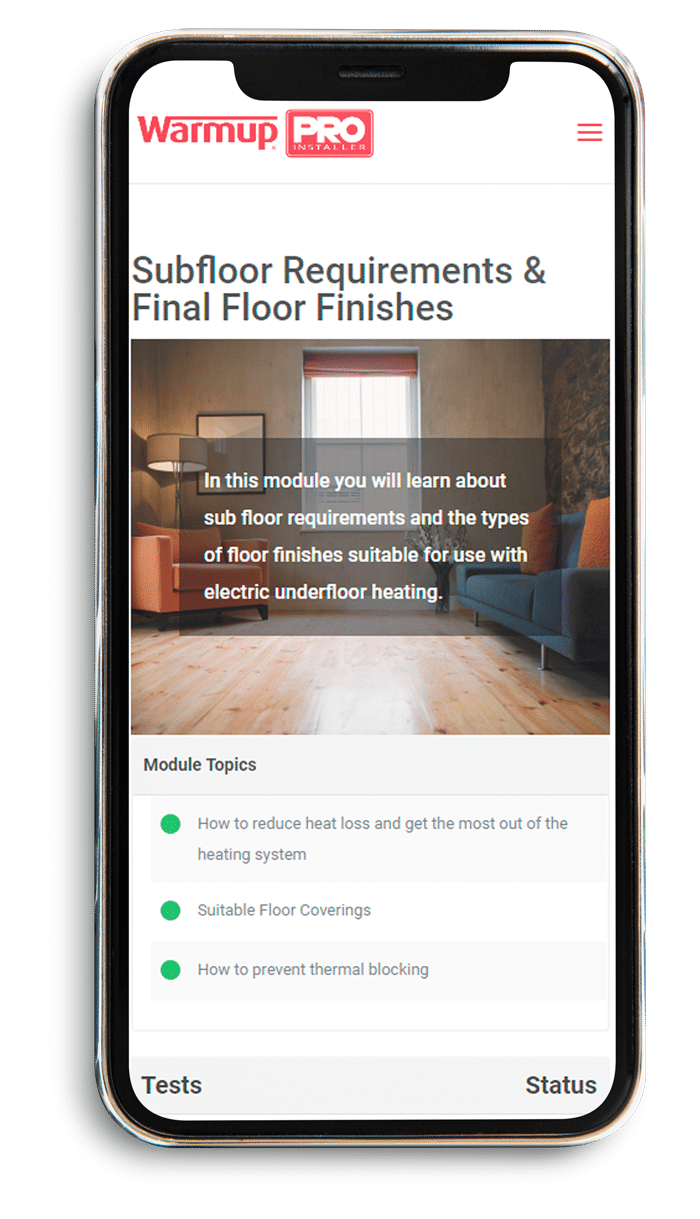 Online Level 1 Training
Here you will learn all the founding principles of underfloor heating, how it works, why it is efficient, and more.
You will also cover Warmup's range of products and will learn about which products are to be used in which situations so that you can best advise your customers who are looking to have a UFH system installed.
Face-to-face Level 2 Installation Training
With an average rating of 9.6/10 across all attendees, Warmup Pro Level 2 Installation Training is of the highest quality and is "proper hands-on".
During the day, attendees will be shown the best installation practices for our four main electric underfloor heating systems. After the demonstrations, each attendee will be asked to install the system him/herself. You will walk away having installed our key systems in our installation bays, providing you will all the knowledge required to do the job properly on-site.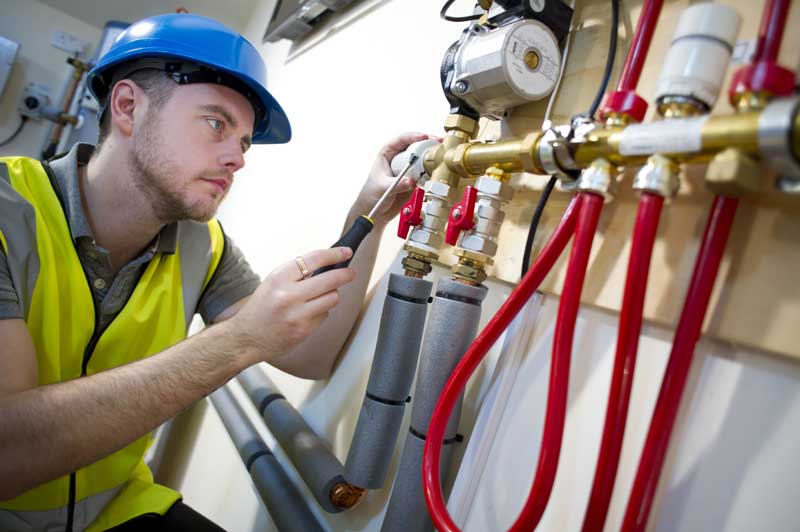 Warmup Referral Programme
Warmup Pro Level 2 Verified Installers are put onto our referral programme. Meaning that anyone who contacts Warmup (within a given distance of your postcode) asking for either a quote, or for installation services, will be referred to you; providing you with new business you might not have had access to before joining Warmup Pro.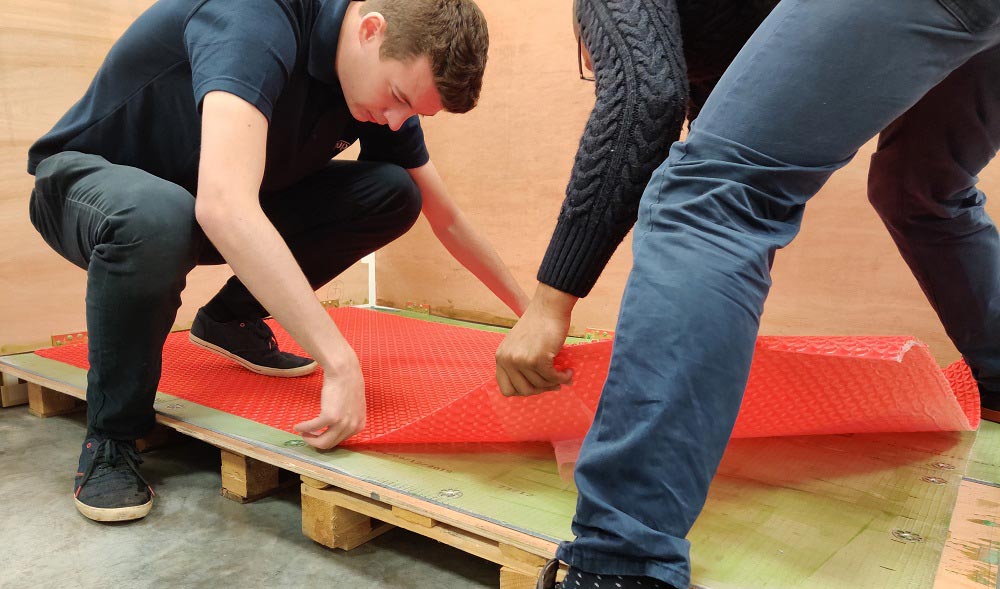 Frequently Asked Questions
We have tried to anticipate any questions you may have about the Warmup Pro Electric programme, but if you need further information, simply get in touch through the contact page
Can I become both a Warmup Pro Electric and a Warmup Pro Hydro Installer?
Yes, you can. All you need to do is make sure all the "required" fields in your profile are filled in correctly, and you have completed at least Level 1 training on both platforms.
Note that you will not be able to access all the benefits of both platforms until you have completed the entirety of both training programmes.
How long does it take to complete Level 1 online training?
Our test data suggests that it takes between 30 and 45 minutes from start to finish
Where does Warmup Level 2 Installation training take place?
Warmup has a wide range of training facilities across the country for Warmup Pro Level 2 Installation training days. To date, we have held multiple training sessions in the following locations:
London

Tamworth

Stoke-on-Trent

Durham

Glasgow
And we have plans to expand this to cover more of the Eastern and Southern parts of the country.
For more information on upcoming training dates and locations, please visit the Warmup Pro website and look at the Level 2 Installation training day calendar.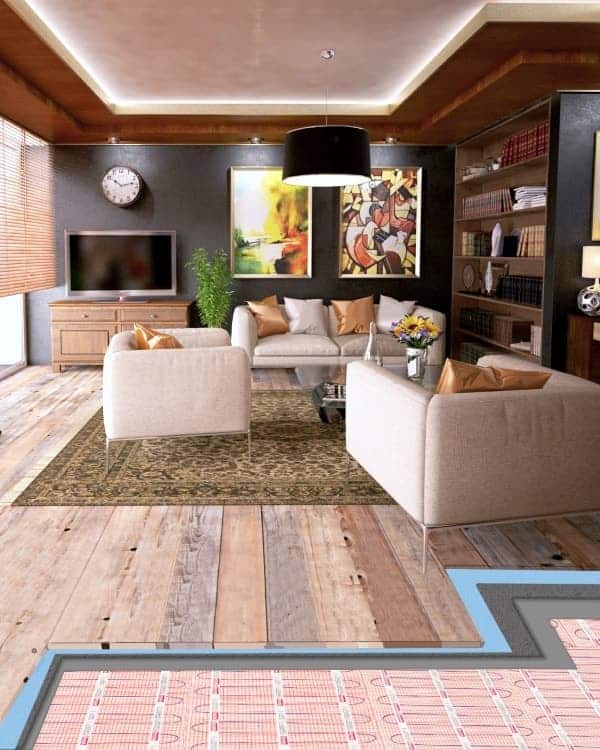 Testimonials
Take a look at what some of our members have said about Warmup Pro Electric training.
Love this course! It's proper hands on – Thomas H
Wouldn't change anything about this course, it's brilliant
– Keith F
Absolutely loved it! It's invaluable to be able to install the product and get instant feedback
– Martin C
Thanks for everything! The course was very professional and helpful! The staff were polite and helpful! Strongly recommended to everyone who wants to sharpen their skills!
– Darren U
No complaints about this course, it is just fantastic, great value for money, and I learned loads , just give me the confidence to install warn up products that I was unsure about, top marks from me ??

– Paul T
It was a very well structured course. I really enjoyed it an found it most informative and helpful without being overloaded
– Jason H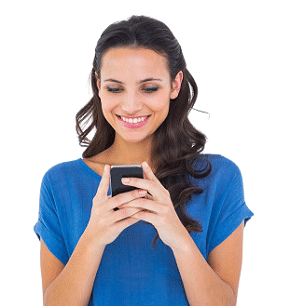 Get a free instant quote today
Transform the way you heat your home with Warmup, the world's best-selling floor heating brand.