Why Retrofit Floor Heating?
Underfloor Heating is an energy-efficient, contemporary heating solution that brings design freedom and a touch of luxury to your home. When people think about installing floor heating, they might consider it a mostly suitable technology for new-build projects, however this is simply not true; radiant floor heating can be easily retrofitted as part of your home renovation project. Our collection of water and electric floor heating systems can be fitted in every room of your home, as a primary or secondary heat source and can be installed on its own or as part of a larger refurbishment project.
Is a Water or Electric UFH System Best?
Electric Systems
Our range of electric floor heaters are ideal for retrofitting in your home renovation project. The low-profile design of electric systems mean they won't impact on floor levels.
Water Systems
Our Total-16 hydronic heating system has been specifically designed for retrofitting. Its unique modular design also offers a hassle-free installation - perfect for your refurbishment project.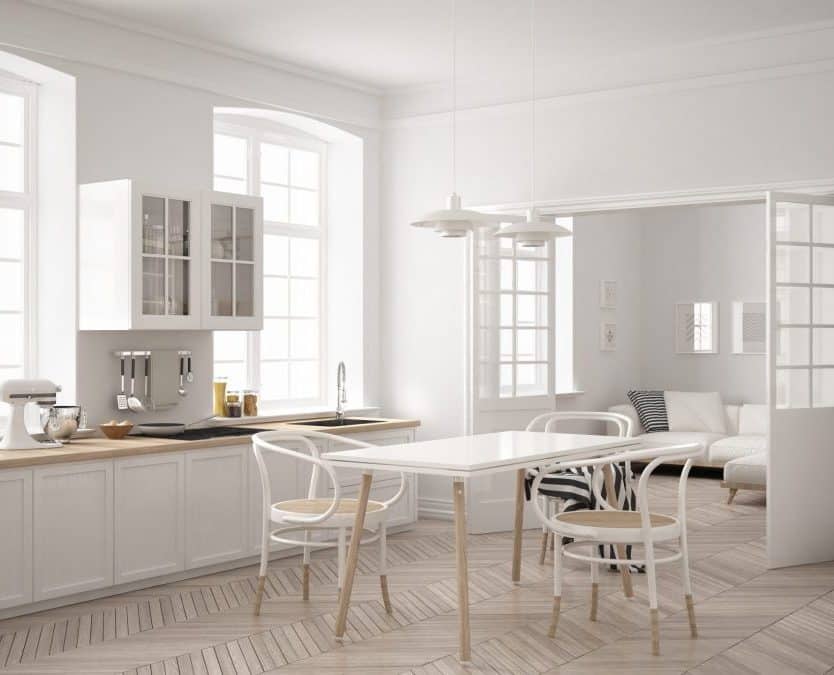 Can I Retrofit a Floor Heater in my Renovation Project?
Underfloor heating systems are suitable for installing in a wide variety of renovation projects from wet room conversions to conservatory extensions. Most systems can be retrofitted with your existing sub-floors without the need of excavation, allowing a fast and efficient installation. One of the most important features to look for in a floor heater when retrofitting is the system depth.
When refurbishing, it is important to minimise floor build-up heights as the ceiling height is fixed (unlike a new-build project where you can adjust this during the design stage). Warmup have a selection of low-profile floor heating solutions that will have little-to-no effect on the floor build-up.
Retrofitting Vs. Renovation
Most of our heating systems can be can installed as a separate project with your existing subfloor and new or existing floor finish. However, the most common way to retrofit a floor heater is as part of a wider renovation project, where the whole room will be redesigned.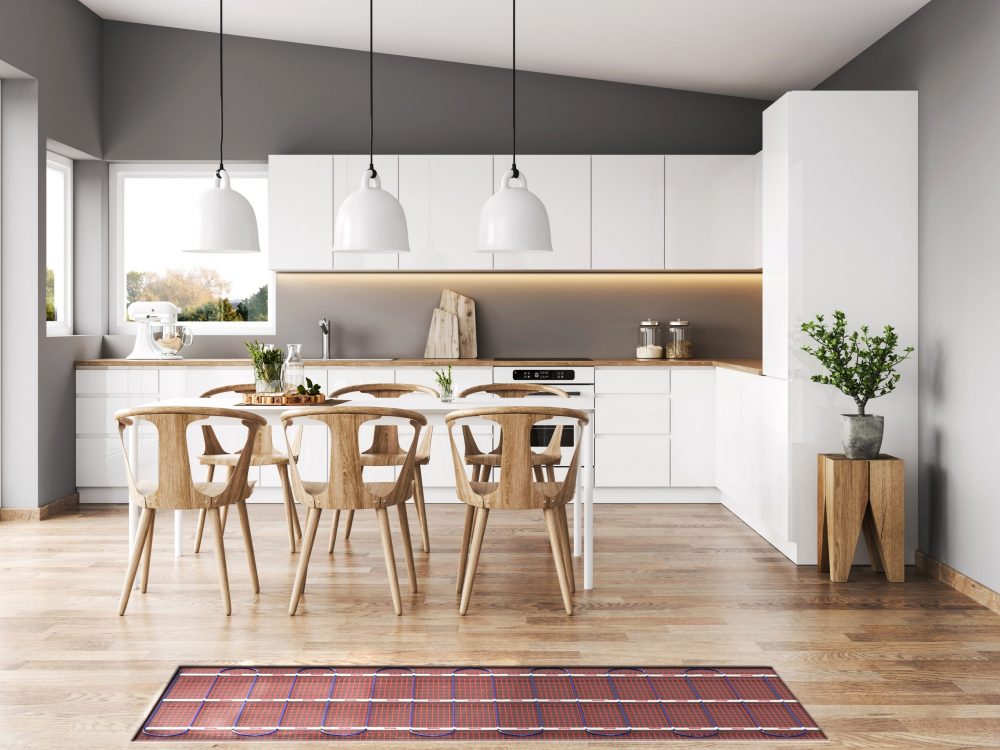 Best Electric Systems for Retrofitting
Electric underfloor heating systems are ideal for retrofitting. All our electric systems provide a low-profile, discreet heating solution. Our Loose Wire System features the thinnest heating wire on the market; at just 1.8mm, it can be installed within the layer of tile adhesive or levelling compound used to adhere to the floor finish therefore having no impact on floor build-up.
The StickyMat System is another great option for retrofitting in your refurbishment project as its 3mm system depth and self-adhesive backing means it can be quickly installed with a wide variety of floor finishes.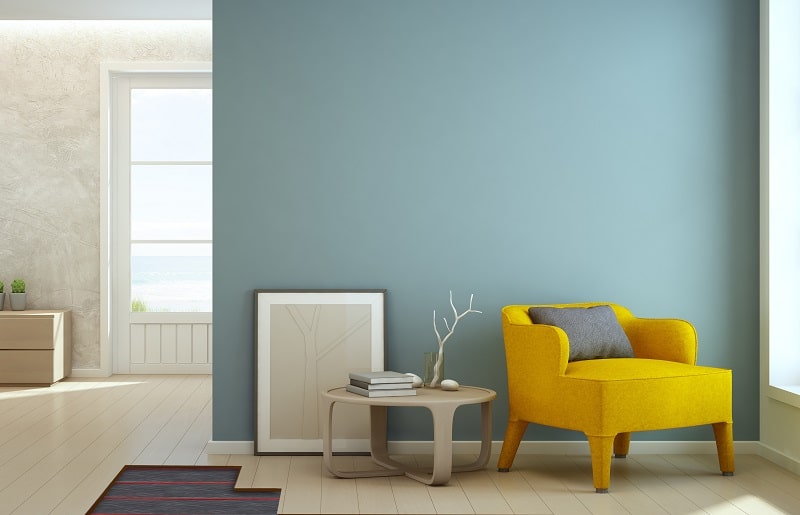 Best Low-Profile Water Systems
The main consideration for retrofitting water floor heating systems is how much they will raise the floor and whether they offer a 'wet' or 'dry' installation. Some systems require a 'wet' installation – meaning a concrete screed is poured over the system before a floor finish is fitted.
This can result in a significant system depth, making them unsuitable for retrofitting as part of a renovation project. However, the Total-16 System provides a 'dry' low-profile heating solution, at only 16mm deep, it is perfect for retrofitting and does not require screeding.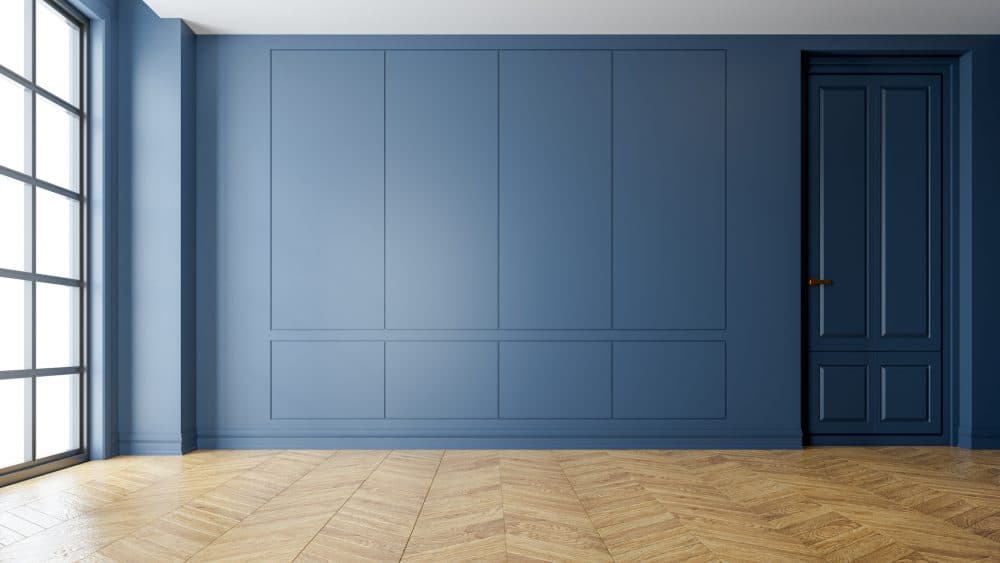 Best Floor Finishes
Whether you are installing new wooden flooring with your heating system or keeping your existing carpet, our range of heaters are suitable for use with all floor finishes. If you are retrofitting a system with tiled floors, we recommend the DCM-PRO Heated Decoupling System. This electric system has been specifically designed to prevent damage to tiled flooring caused by micro-subfloor movements and offers rapid installation times.
Suitable Subfloor Types
You can retrofit floor heating with almost all types of subfloor constructions. If your renovation project features concrete or wooden subfloors, consider installing one of our electric floor Heating Mats which offer a very low-profile heating solution. If you are retrofitting a heater into a period property with a traditional timber-joisted sub-floor, our Econna or Tectora hydronic systems make a great option as the heating pipes and insulation panels are fitted within the void between joists, greatly reducing floor build-up heights.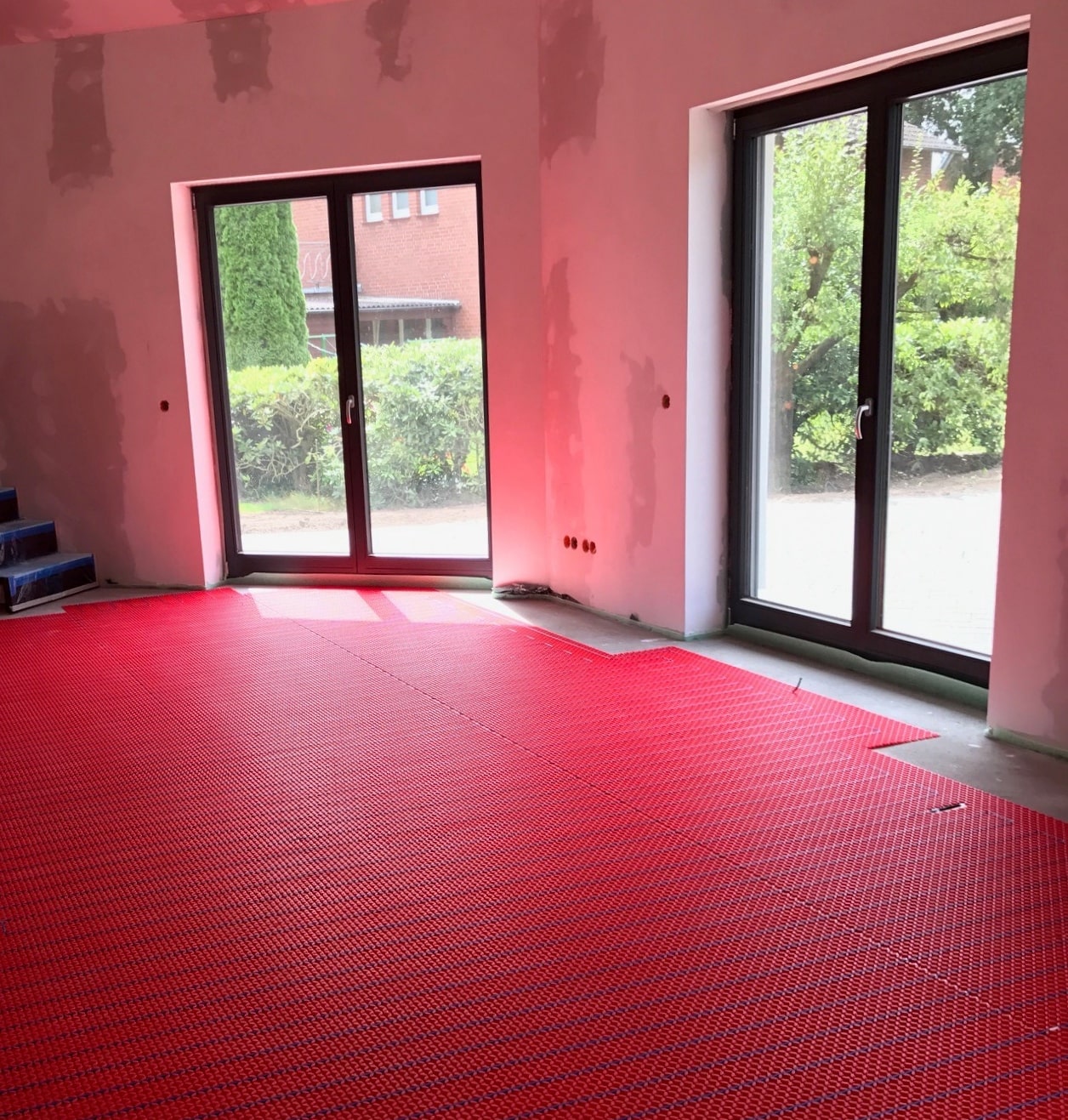 Costs of Retrofitting a Floor Heating System
Water underfloor heating is more expensive to retrofit than an electric system but is cheaper to run in the long-term. If you are interested in installing a water system, get a free quote from our Projects Division.
Our popular StickyMat electric floor heating mat can be purchased for £51.17 M2 (ex. VAT). All floor heating systems should be installed alongside appropriate insulation materials such as our Insulation Boards and be controlled by a system-specific Thermostat.
Floor heaters should always be installed by a fully qualified installer who has worked with underfloor heating products before. The price of having your system installed varies by location but you can expect to pay between £150 – 250 a day for a qualified engineer, with most electric heaters able to be installed in a regular-sized room within one day.
The increased energy-efficiency of Underfloor Heating can provide big savings on your energy bills and using a system with high-quality insulation and a Smart Thermostat will improve these long-term cost savings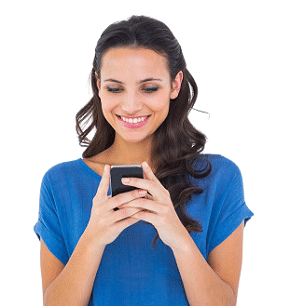 Find out about Warmup Underfloor Heating Systems
Our systems are easy to use, quick to install and suitable for all floor types, rooms and projects.