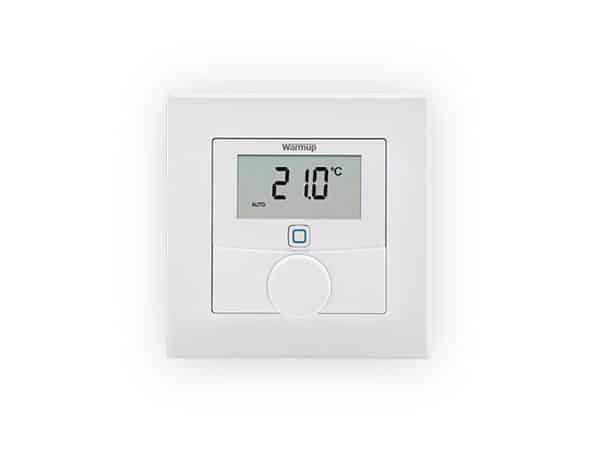 Konekt Wireless Thermostat
The Warmup konekt Wireless Thermostat is for customers who want an easy installation without any wiring effort. Due to its battery operation and the radio communication, the konekt wireless thermostat can be positioned freely in the room.
It measures the temperature and humidity in a room and the data is transmitted to a floor heating actuator or radiator thermostats in order to regulate the room temperature precisely.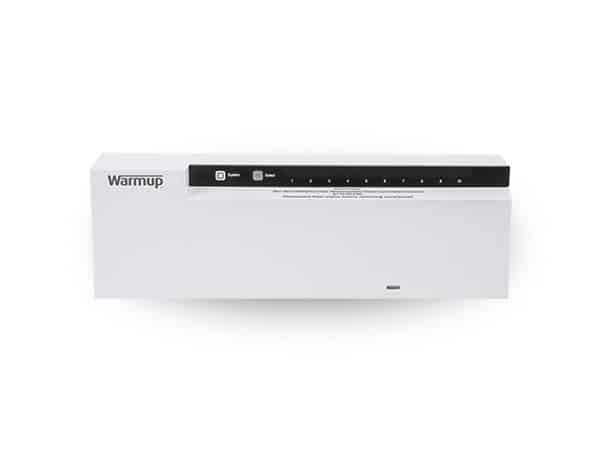 Konekt Wiring Centre
The Warmup konekt Wireless 10-Channel Wiring Centre offers comfortable and demand-based room-by-room control of a floor heating system via the Warmup konekt app and the Warmup konekt wireless thermostat, according to a user's personal needs.
It can be used for controlling an underfloor heating system with up to 10 heating zones/15 heating circuits as well as a heating pump or circulation pump. Furthermore, the device offers operation in heating or cooling mode, provided that the heating system offers these operating modes.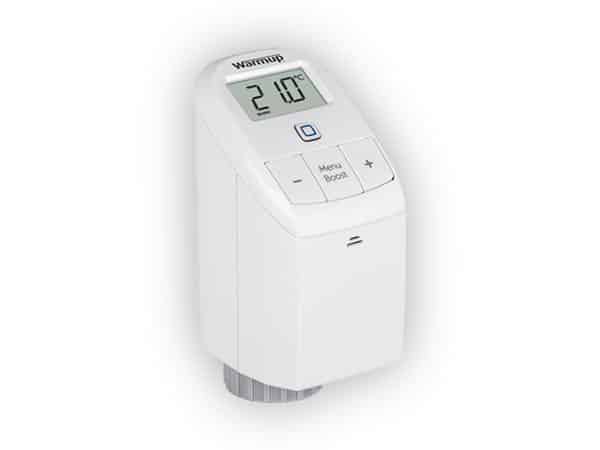 Konekt Wireless eTRV
The Warmup Konekt Wireless eTRV is a radiator thermostats which allows a user to conveniently regulate the room temperature via the Warmup konekt smartphone app according to individually tailored heating phases.
It fits to all common radiator valves and is easy to mount – without having to drain any water or intervene in the heating system. With the additional boost function, cool rooms can be heated within short by opening the heating valve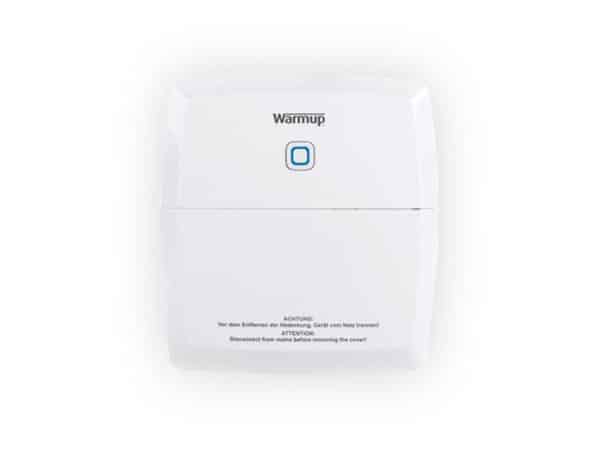 Konekt Boiler 2 Channel Switch
The Warmup konekt Wireless Boiler 2-Channel Switch reliably switches heating pumps, circulation pumps, boilers, electrical radiators and other loads via two channels.
This allows comfortable and demand-based regulation of the room and water temperature according to the user's personal needs via the Warmup konekt app.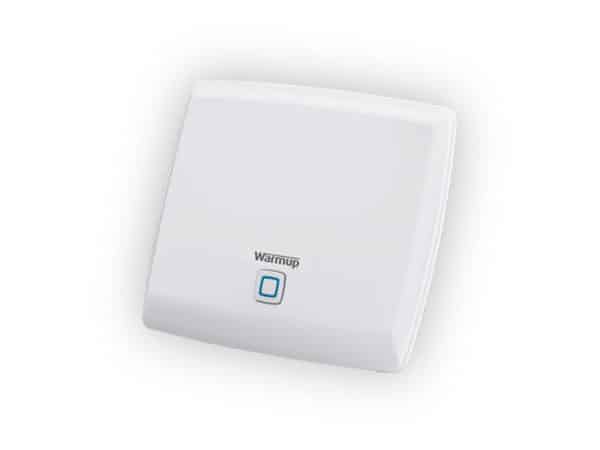 Konekt Smart Hub
The Warmup konekt Smart Hub is the central unit of the Warmup konekt wireless range. It connects smartphones via cloud to all the devices of the Warmup konekt wireless range and transmits configuration data and control commands.
All devices of the Warmup konekt wireless range can be configured comfortably and individually with a smartphone via the Warmup konekt app
Technical Information
Installation Manuals



Technical Specification



Compatibility

Smart Hub requires power at all times
Compatible with hydronic underfloor heating systems
Not compatible with electric underfloor heating systems
Compatible with system & combi boilers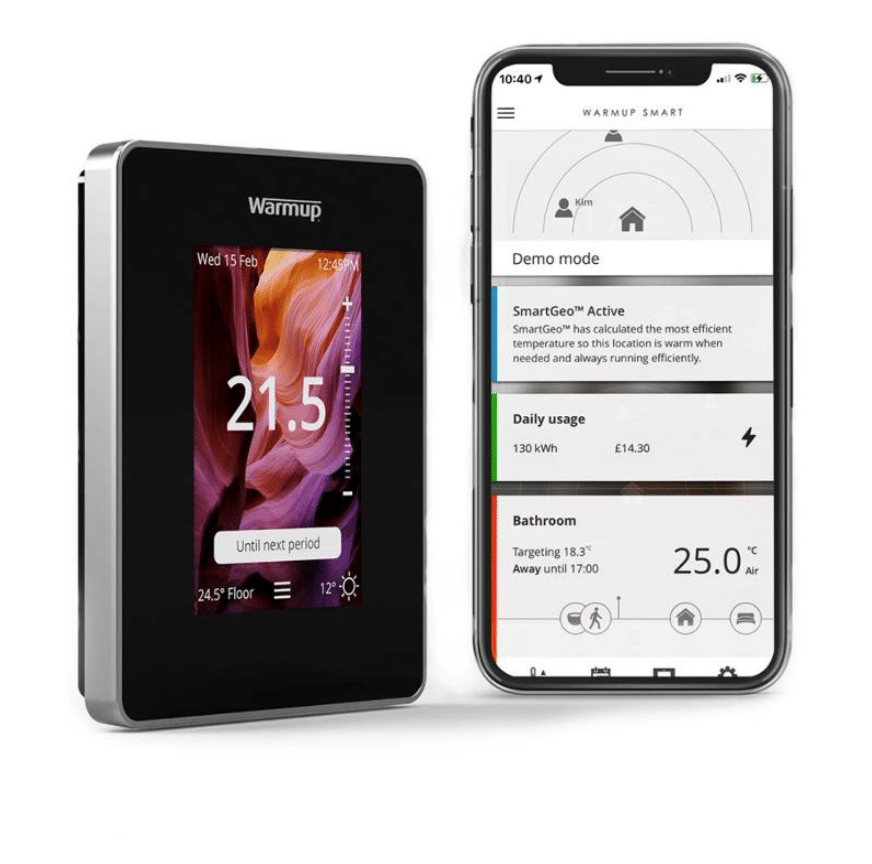 Get a free instant quote today
Transform the way you heat your home with Warmup, the world's best-selling floor heating brand.