Insulating | Heat Spreading | Decoupling | Sound Reducing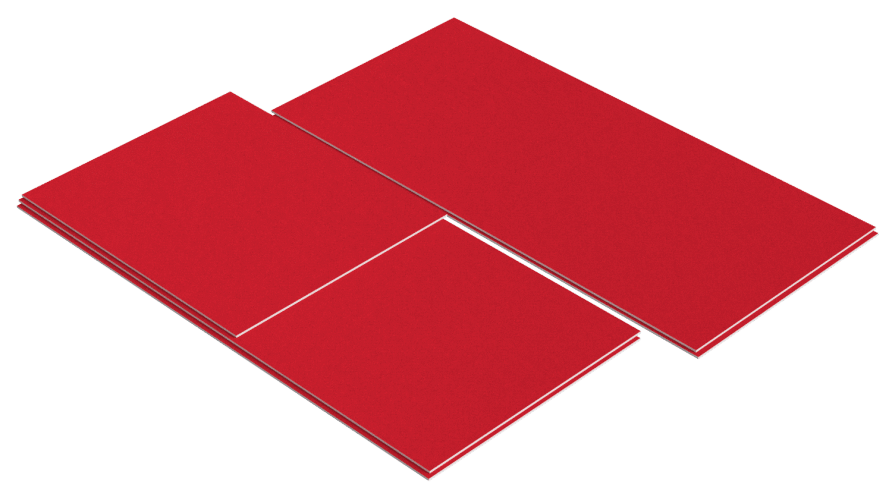 Underfloor Heating Insulation Improves Energy-Efficiency
Ultralight is the next generation of insulation by Warmup, developed for faster heat up times and to offer an easier, more flexible installation. Insulation dramatically improves the energy-efficiency of underfloor heating as it assists in preventing the heat produced by the system escaping into the subfloor below – thereby keeping the radiant warmth within the room whilst reducing energy costs.
Ultralight has been engineered with a multi-layer construction method for maximal insulation properties and heat conductivity. Its energy-saving insulation layer is enveloped between a top layer of synthetic fabric, onto which a heating system can be directly installed, an aluminium core which assists in an even and efficient distribution of heat, and a base layer of decoupling fleece.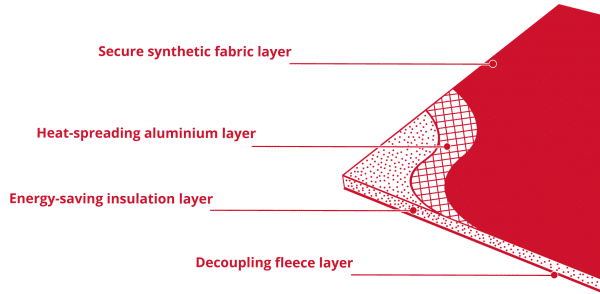 Unique 4-in-1 Design with Noise Reduction and Decoupling Technology
The decoupling fleece base layer offers an ideal surface to adhere to the subfloor whilst also providing increased protection for tiled floor finishes due to any potential damage caused by lateral subfloor movement.
Ultralight also features soundproofing qualities; its acoustic performance is comparable to dedicated acoustic products such as those manufactured from reground rubber, cork and soft foams. It does this without compromising on its insulating, heat-spreading or decoupling performance. Ultralight has been tested and rated for its acoustic performance by Intertek Building & Construction.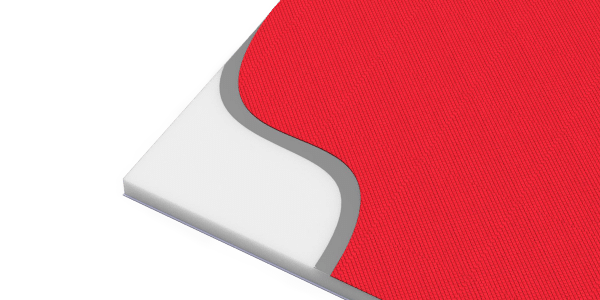 Quick Heat-Up Times and Greater Heat Distribution
The innovative aluminium layer within the Ultralight board is proven to help spread an underfloor heating system's warmth faster and more evenly to the floor finish above – creating a more comfortable environment to enjoy. With Ultralight, you can expect rapid heat-up times of as little as 27 minutes to bring a room to your optimal temperature.
Using a Warmup Smart Thermostat alongside your new UFH system and Ultralight will enhance the energy performance of your home. Our 6iE Smart WiFi Thermostat can help you save 25% on your energy bills and offers automatic heat functionality so your home is always at the right temperature, at the right time, for you.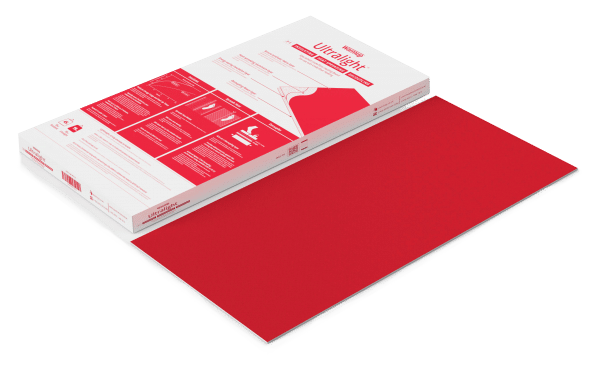 Lighter, Easier to Work With and Dust-Free
Ultralight's larger design compared to traditional insulation boards covers 28% more of the floor area and its lightweight but durable construction means it is less than half the weight of other boards – meaning you can cover a 15 /m2 room with Ultralight in one trip, rather than three trips with standard boards.
With no cement coating, Ultralight is also more flexible than other insulation boards and can be easily cut to requirements with no risk of dust. It can be used with almost all floor finishes and features a 10-year limited warranty for your peace of mind.
If you're thinking about installing floor heating with insulation in an upcoming project, consider undertaking a thorough heat loss calculation to understand the heating needs, and insulation needs, of your home.
Technical Information
Documentation



Technical Specification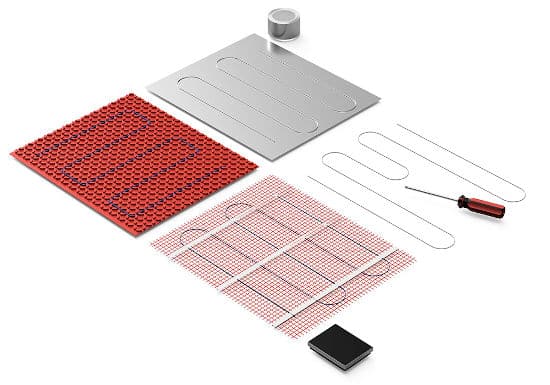 Get a Free Instant Quote Today
Transform the way you heat your home with Warmup, the world's best-selling floor heating brand.