The DCM-PRO Heated Decoupling System for low wattage projects is Warmup's latest development in energy-efficient electric underfloor heating. In this expert guide, we'll introduce you to the many benefits of this innovative system, helping you decide if it's the right underfloor heating solution for your home. You'll learn:
The difference between Warmup's standard watt and low watt DCM-PRO systems
How the low wattage DCM-PRO is perfect for homes with low heat loss
The benefits of using this UFH system with solar power
Which floor finishes you can use
How much money you can save with DCM-PRO
What is the difference between DCM-PRO for standard wattage projects and low wattage projects?
DCM-PRO for standard wattage projects is a popular UFH system that has brought radiant warmth to homes across the world. With its ability to offer a flexible heat output of 112.5 W/m² – 225 W/m², it's a great choice for projects that use a typical amperage (amperage is the measurement of the electrical charge that your home can safely allow) but if your home has a reduced amperage, then a system with a lower wattage will be required. The DCM-PRO for low watt projects has been specifically designed for these kinds of properties. With a lower heating output of between 41.3 – 82.5W/m², this electric UFH system is ideal for use in buildings with low electrical load supplies and low levels of heat loss.
What is the difference between DCM-PRO for standard wattage projects and low wattage projects?
What kind of home is the low watt DCM-PRO system designed for?
Homes with reduced amperage from the grid restrict the number of electrical devices that can be used simultaneously so using a standard wattage electric UFH system would leave little power for other electrical services when heating your home. Installing a lower wattage system like the low watt DCM-PRO with a typical output of 55W/m² reduces power consumption from the grid, allowing you to use other appliances in your home whilst the underfloor heating is in operation.
With the lower amount of electricity being used, it's also important to note that the DCM-PRO low wattage system should be installed in well insulated homes where heat losses will be less or equal to approximately 50W/m². Installing good quality underfloor heating insulation with your new heating system is an important measure to take as it will enhance the efficiency of the heater, improving heat-up times and reducing the level of heat lost through the subfloor.
Can I use the DCM-PRO low wattage system with solar power?
Yes, you can. The ultra-low power needs of the DCM-PRO low wattage system make this system perfect to install with solar panels and batteries which by design produce lower load supplies. Solar electricity is becoming an increasingly popular energy source for new-build homes and renovation projects too – offering a clean, renewable energy-based alternative to high carbon-emitting sources such as gas boilers and coal-fired power stations. Installing the low watt DCM-PRO with your own PV panels and batteries to store excess power allows your home to be heated by zero-carbon, self-generated electricity, creating a more sustainable space with dramatically reduced running costs too.
The cost of installing DCM-PRO with solar systems will vary depending on your location and the scope of your project. If you're interested in installing a complete solar-powered UFH system in your home, keep an eye out for government initiatives which may help fund some of the costs of installation. You can get an instant quote for Warmup underfloor heating using our quick online tool. Simply enter some of the details of your project and we'll let you know how much your chosen UFH system will cost to purchase.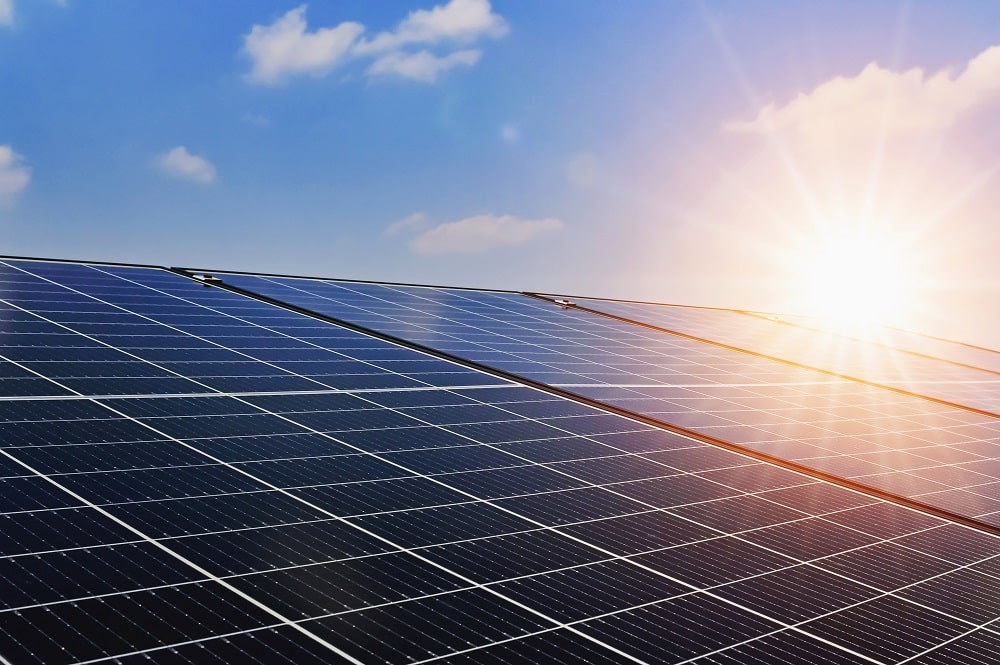 What's the best flooring type to use with the DCM-PRO system?
Like the standard wattage system, the DCM-PRO for low wattage projects can be used with all UFH floor finishes but is particularly suited for tiled floor finishes due to its decoupling technology, which can help protect the floor from cracks caused by lateral subfloor movement. And due to the lower power requirements of the system, the low watt DCM-PRO is also rated for increased floor finish resistances of up to 3.0 tog. This will allow you to choose from an even wider selection of flooring options.
DCM-PRO provides the fastest installation of a heated decoupling system, meaning you can enjoy the energy-saving warmth of UFH quickly with little hassle. The DCM-PRO membrane features a self-adhesive backing so it can be directly adhered to the subfloor with no need for a sperate adhesive. It also utilises a unique castellation design which means less screed or tile adhesive is needed and at only 5.5mm deep, it is perfect to install in rooms of all sizes with restricted ceiling heights. If you're using DCM-PRO with floor tiles, it can be tiled directly onto or if you're using this system with other floor coverings, it can be covered with a layer of self-levelling compound before the final floor finish is applied.
How do I control DCM-PRO?
Underfloor heating requires a system-dedicated thermostat to provide zoned heating control for your home and improve its energy performance. A great controller to use with DCM-PRO for low wattage projects is Warmup's 6iE WiFi Thermostat. Featuring the world's first Smartphone touchscreen on a floor heating controller, the 6iE offers true ease of use – simply scroll and swipe to set your ideal heat schedule. Using the 6iE with the MyHeating app also facilities automatic heating and remote control from wherever you are, making your home's heating smarter and more intuitive.
How much energy can I save?
Radiant floor heating is a more energy-efficient way to heat your home and with this increased performance, you can expect substantial savings on your energy bills. The low watt DCM-PRO's 100% efficient electric heating and zoned control can reduce energy usage by up to 35% compared to traditional radiator systems – saving you hundreds of pounds a year.
Alongside the existing savings of UFH, when using this system with solar panels and batteries you may be able to supply 100% of the power to the system more of the time from your own self-generated energy. This advanced technology will lower your CO2 emissions and provide significant long-term savings on your outgoing bills whilst also providing you with the opportunity to generate money if you produce excess electricity which can be sold back to the grid. Looking for more ways to save money on your heating bills? Read our informative article to learn more tips.