There's nothing better than a warm and cosy bedroom to help you enjoy a restful night's sleep and with a radiant underfloor heating solution, your bedroom will be gently warmed to the perfect temperature every night. In this guide we'll explore what makes bedrooms so suitable for floor heating and the exact costings of a heating solution for a typical bedroom. You'll find out:
The costs and costs savings of UFH
Which floor finishes work best with our heaters
The ideal heating system for bedrooms
How to install a complete electric system
A prepared quote for bedroom heating
How much will underfloor heating cost for my bedroom?
If you're thinking about renovating your bedroom and looking to improve your home's energy-efficiency, underfloor heating offers a more sustainable way to heat your home. Our collection of water and electric underfloor heating require less energy to reach optimal temperatures and these low running costs can help you save significant amounts of money on your heating bills.
Below is a prepared quote for a popular complete bedroom floor heating system. Using our advanced online quoting tool, you can purchase this package as it is or customise it with the details of your bedroom for a more personalised quote. A more in-depth quote listing all the individual components of the heating system is available to view later in this guide.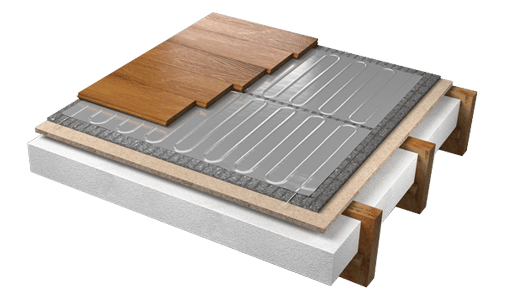 Total Cost for Bedroom UFH System:
£807.41 + VAT
Popular bedroom floor finishes
Whether you are refurbishing your bedroom completely, including installing new flooring, or simply want to retrofit a floor heater with your existing bedroom floor covering, we offer heaters perfect for any floor type. To build our in-depth quote package for a typical bedroom we'll need to specify a few project details including the final floor finish of the bedroom as well as the size of the heated floor area and the sub-floor type.
Whilst tiles and wooden floor finishes are a popular flooring choice for living spaces, it's more common for bedrooms to feature carpets to help create a warmer and more intimate space in which to rest. For our quote then, we'll specify carpets.
All floor finishes sit above a sub-floor type – this is the layer of material beneath your current flooring that your new floor heater will be installed upon. Sub-floor types are typically either wood or concrete, so for this quote we'll specify wood.
To help you choose the best heating solution for your bedroom you'll also need to know the heated area of your bedroom floor – this is area in metres of the floor you want to install a heater on and should not include any fixed objects such as in-built wardrobes. For this quote we'll use a bedroom floor area of 8 M/2.
Find out more about the best floor heaters to use with carpets.
Best electric heater for bedrooms
Electric underfloor heating systems are a great choice if you're looking to bring radiant floor heating to just one room of your home as they can be installed in as little as day and don't require any labour-intensive plumbing work.
The Foil Heater has been designed specifically to use with softer floor types such as carpets and woods and is perfect for bringing radiant warmth to bedrooms. It offers a 'dry' installation, meaning no wet screeds or self-levelling compounds are required, so it can be installed quickly and cleanly and its low-profile construction means it will have a negligible impact on your bedroom's floor height. The cost of the Foil Heater installed with carpets for a heated area of 8 M/2 is just £252.50 + VAT.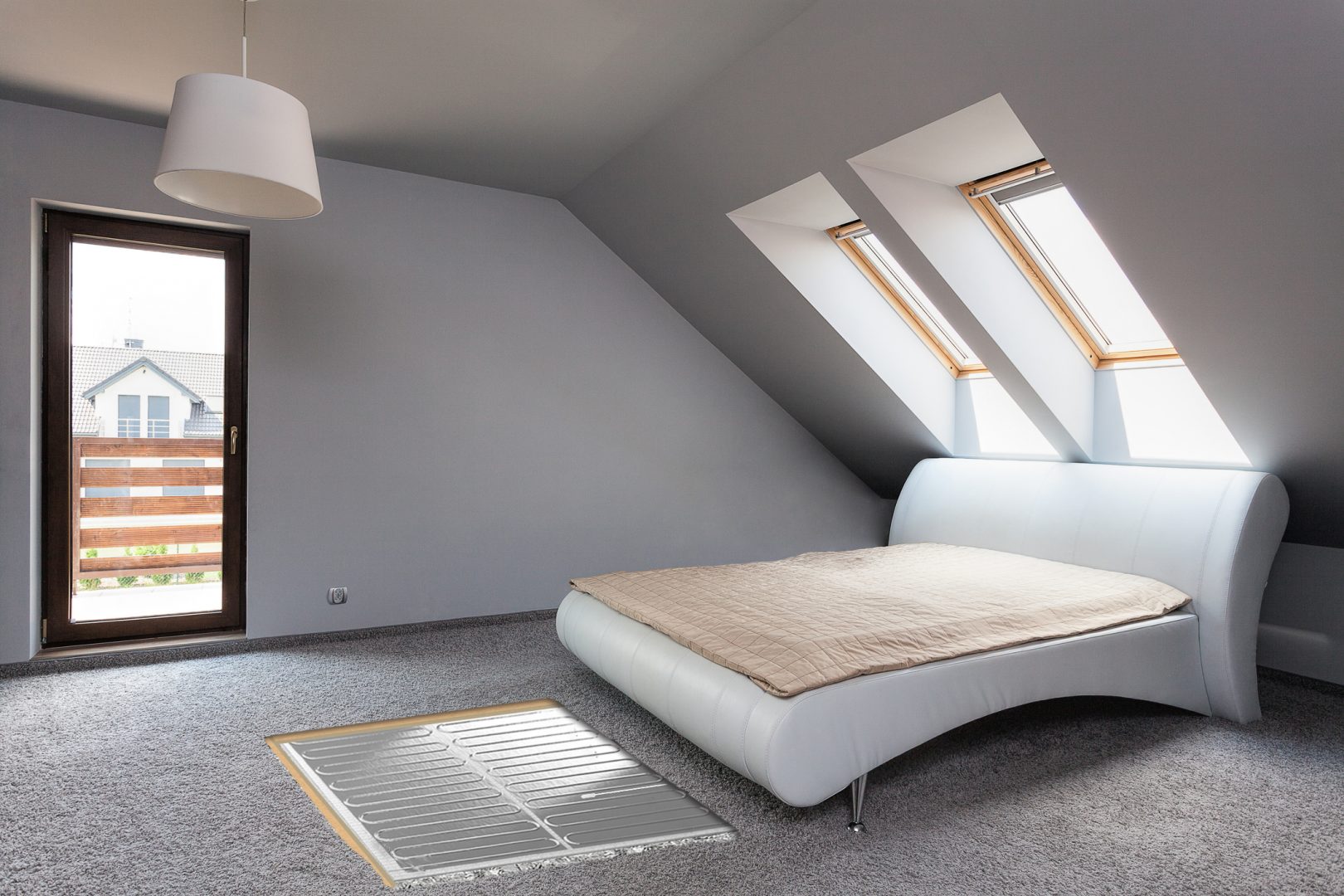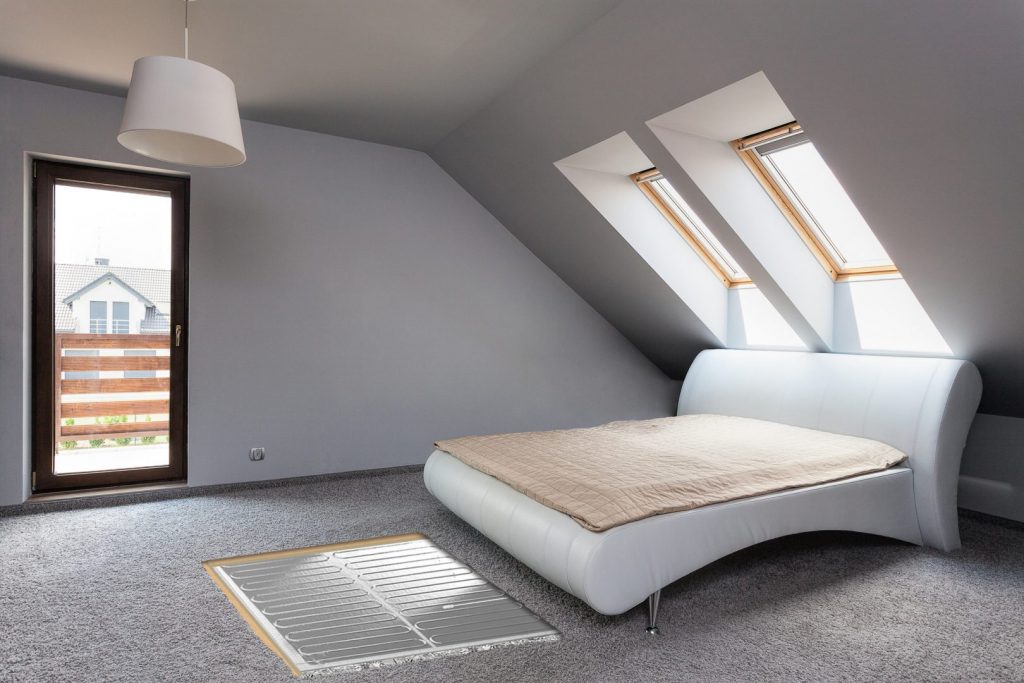 Installing the Foil Heater with carpets
The Foil Heater features our renowned electric heating cables encased in a reinforced foil mat which gently disperses the heat across your flooring. The Foil heater mats are available in range of sizes which can simply be rolled out into position before being connected to your electricity source.
When installing the Foil Heater with a carpeted floor, a multi-layered insulation build-up is required to provide an energy-efficient and stable floor deck.
Firstly, layers of good-quality insulation should be installed directly on top of the sub-floor to both help improve the heat-up times of the system and reduce heat-loss. Installing our cement-coated
Insulation Boards with the Foil Heater for an 8 M/2 bedroom floor will cost £161.19.
You can save even more money on your energy bills by installing our Insulated Underlay with the Foil Heater. This should be installed directly on top of the Insulation Boards and costs £77.50 for an 8 M/2 bedroom floor.
As well as these layers of high-quality insulation, when installing the Foil Heater with carpeted floors a final layer of Warmup's Dual Overlay is required. The Dual Overlay System is free-floating floor deck that sits on top of the heater, helping to protect it from any potential damage from excess weight on the floor – such as beds or other heavy pieces of furniture. The cost of the Dual Overlay System for an 8 M/2 heated area is £174.35. You'll also need a system-dedicated thermostat to provide accurate temperature control for your bedroom. Our 4iE Smart WiFi Thermostat is a great choice, costing just £141.87 and providing you with automatic heat functionality and even greater energy-efficiency for your home.
Finding your floor heating installer
All underfloor heating systems should be fitted by qualified installer who has expertise in working with such systems. Due to its 'dry' installation method, the Foil Heater should only take 1 or 2 days for a complete installation in a bedroom, and you should expect to pay between £200 – £300 a day for a qualified tradesperson's work.
Warmup may be able to recommend an installer working in your area through our Warmup pro network of floor heating installers. Get in touch with us to find out more.
Purchasing your UFH System
Below you can find a more in-depth quote for a bedroom floor heating solution using all the example project details and individual components we've explored in this article. Click 'Complete or Customise This Quote' to use our innovative online quote tool where you can enter your project's details to find the perfect heater for your needs.
Once you've completed the quoting process, you'll be emailed a detailed quote which you can bring to your nearest recommended Warmup retailer or simply give to your chosen installer to purchase the system on your behalf.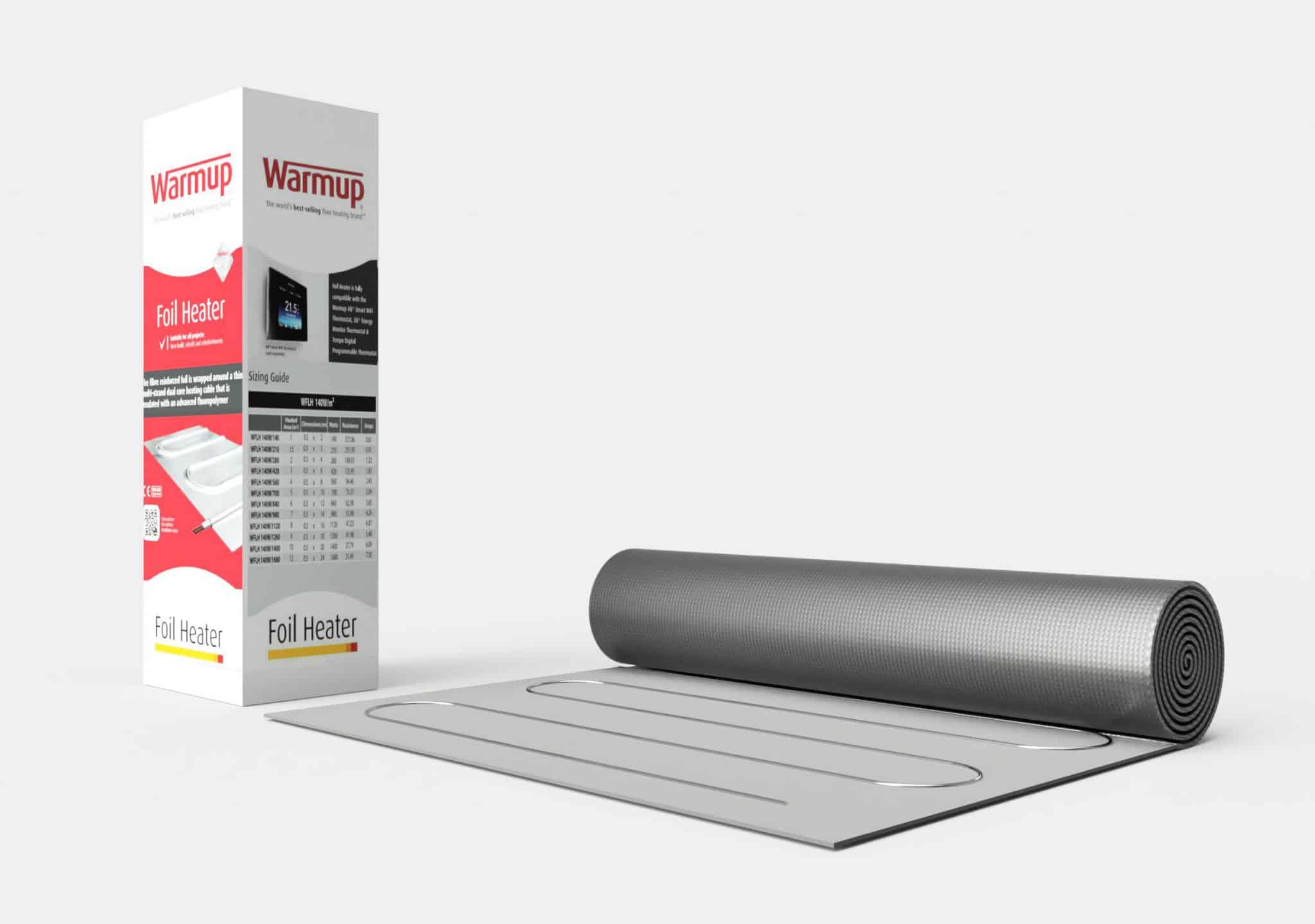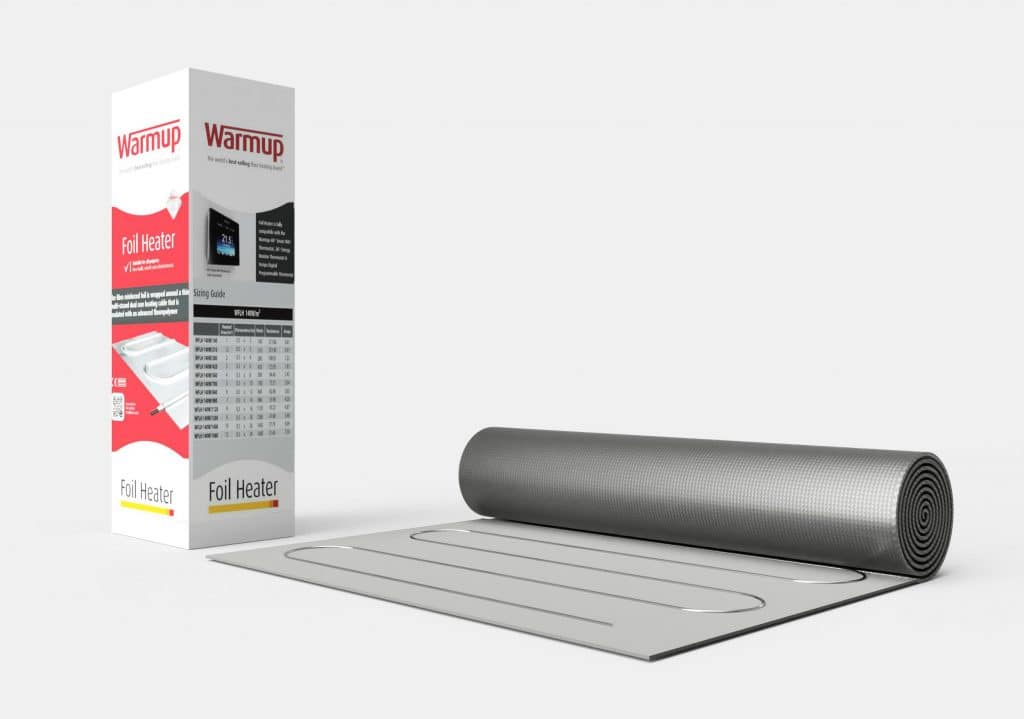 Warmup Foil Heater
For 8 SQ/M
£252.50 + VAT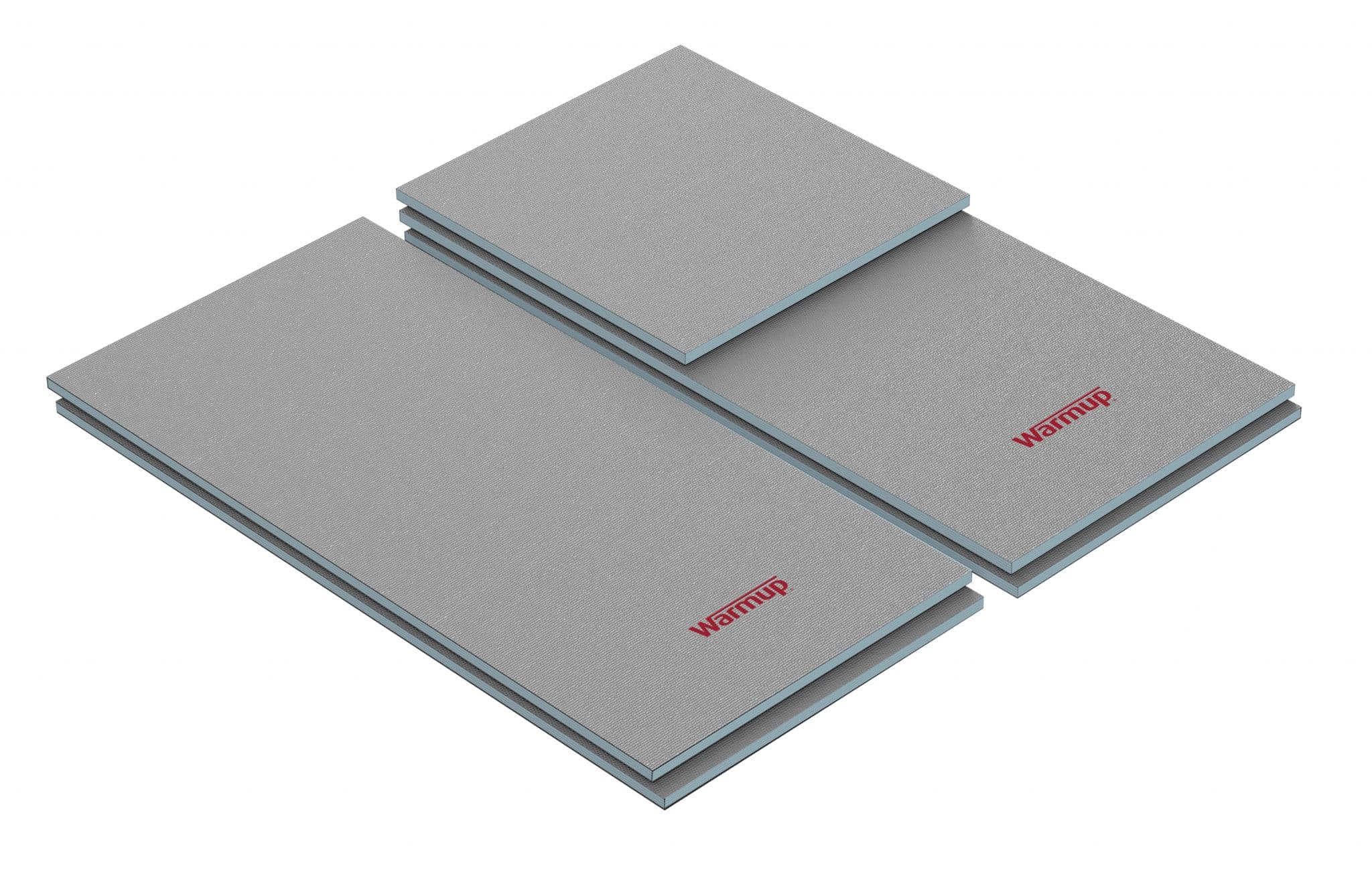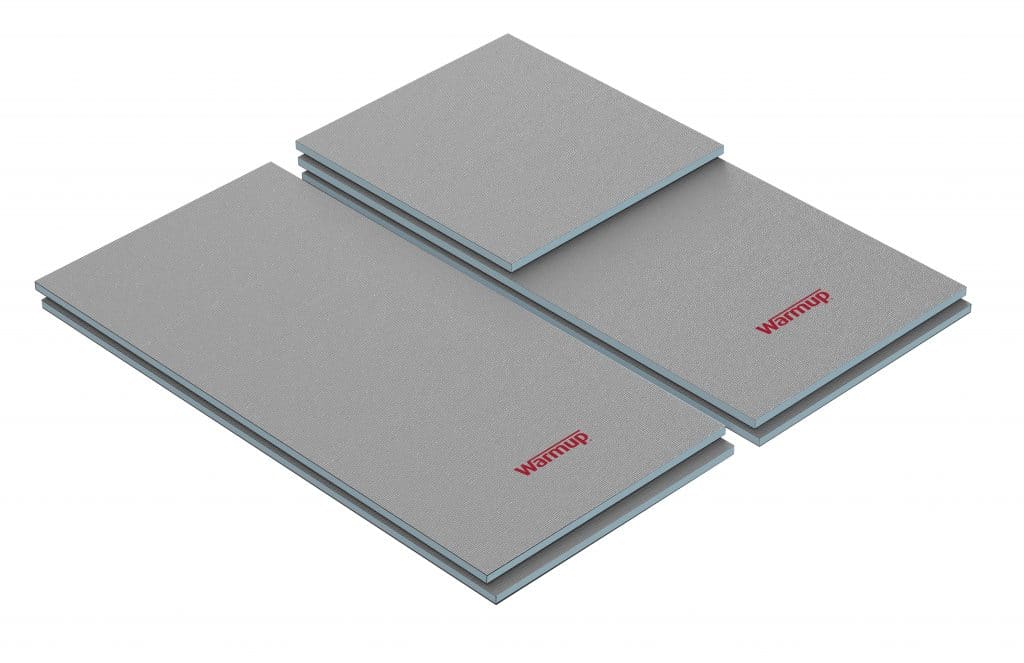 Insulation Boards
For 8 SQ/M
£161.19 RRP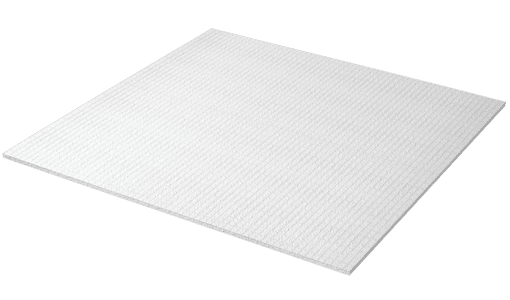 Insulated Underlay
For 8 SQ/M
£77.50 RRP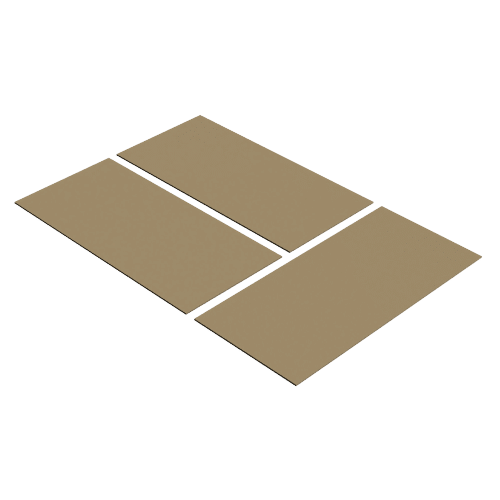 Dual Overlay System
For 8 SQ/M
£174.35 RRP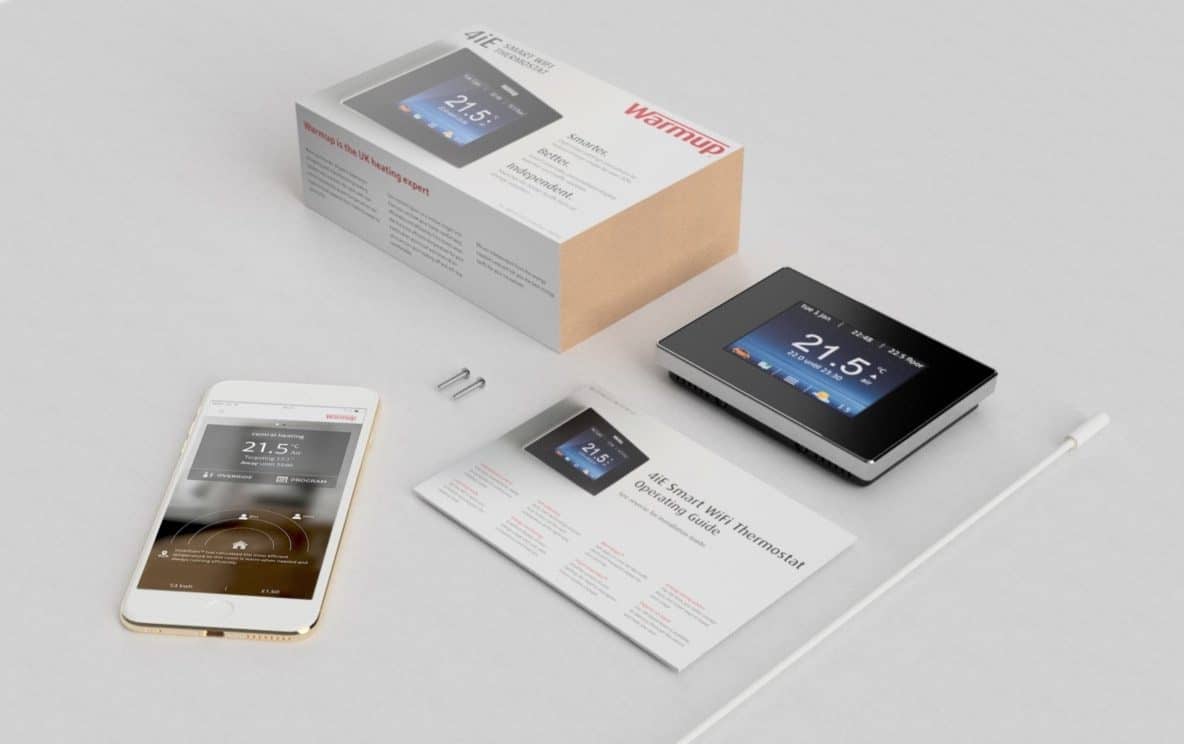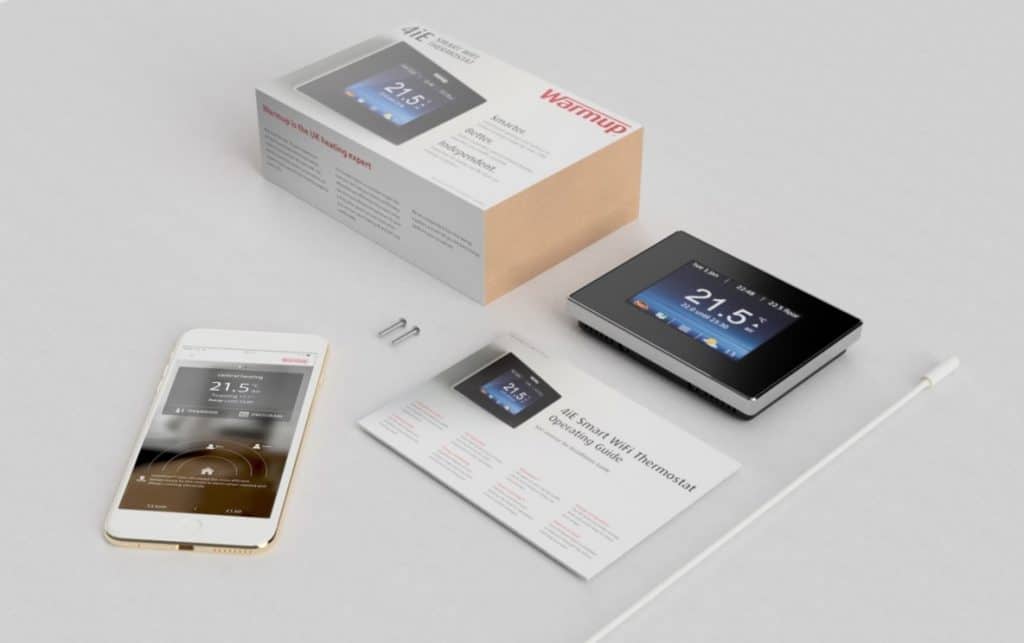 4iE Smart WiFi Thermostat
For 8 SQ/M
£141.87 RRP
Total Cost for Bedroom UFH System:
£807.41 + VAT