Halls are often overlooked when it comes to design and heating solutions. For most people, it's simply a transition area from one room to another, or from the front door to the interior of your home. However, we spend a lot more time in the hallway than we imagine – so keeping this space comfortable is important. In this guide we'll explore how an underfloor heating system can bring radiant warmth to the communal spaces in your home. You'll discover:
How much a heating system will cost for your hall
Why UFH is perfect for bringing warmth to your entrance way
The best floor heating systems for corridors
Maximising the efficiency of floor heating in your home
How to buy a new hall heating system
How much will underfloor heating cost for my hallway?
Having a warm and inviting entrance foyer or hallway to come home to after a long day at work is a great feeling and Warmup's floor heating systems offer a discreet, energy-saving heating solution for halls of all sizes.
Below, you can find a prepared quote for a complete hall floor heating system. Using our quick online quoting tool, you can purchase this package as it is or customise it with the details of your project for a bespoke quote. A more in-depth quote is available to view later in this article.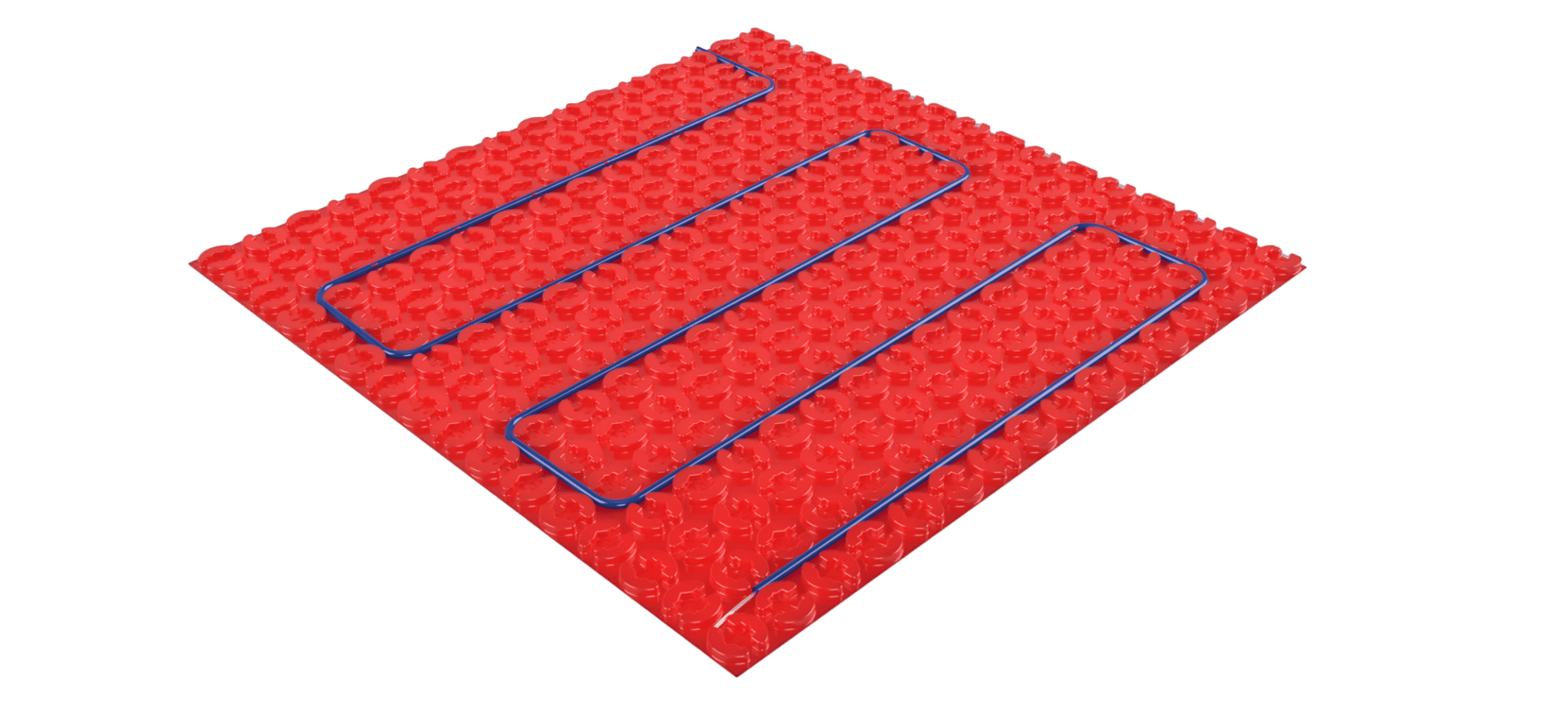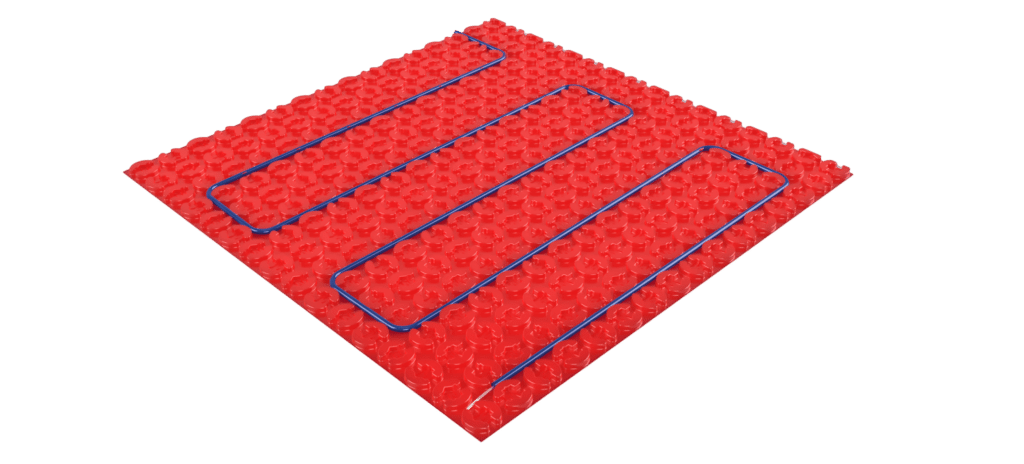 Total Cost for Hallway UFH System:
For 8 m²
£766.02 + VAT
Will UFH enhance the comfort of my corridors?
Many hallways utilise inefficient heating systems that do not provide enough warmth for the space and letting your hallway remain underheated can make the other rooms in your home less comfortable, as the heat in the connected rooms is drawn out to warm up the cold halls. So, it's a great idea to consider a new heating solution for these areas to keep your entire home cosy and comfortable all year round. The low running costs of underfloor heating mean you could enjoy significant savings on your energy bills too.
Selecting the best heating solution for your hall
Warmup's electric systems are a great idea for hallway renovation projects. Electric systems offer fast installation times and their low-profile design means they will have little-to-no impact on floor heights.
Many entrance halls typically feature stone or tiled flooring to provide a contemporary indoor-outdoor interior design theme so for this quote package we'll choose a system perfect for these floor finishes. The DCM-PRO Heated Decoupling System was designed for hallways and landings with tiled floors as its innovative technology can help protect tiles from potential damage caused by environmental temperature changes that can cause fractures and breaks in the tile and grout. DCM-PRO also offers a flexible installation method with a choice of membranes and you even specify it for low-wattage projects – for instance if your home is powered by solar energy.
Looking for a heating solution for bigger hall renovation projects or a new hallway as part of your construction project? The VLo Ultra-12 Low-Build System is a popular water floor heating system for these kinds of projects. It is designed for use with floating screeded floors and can be used with both heat pumps and traditional boilers.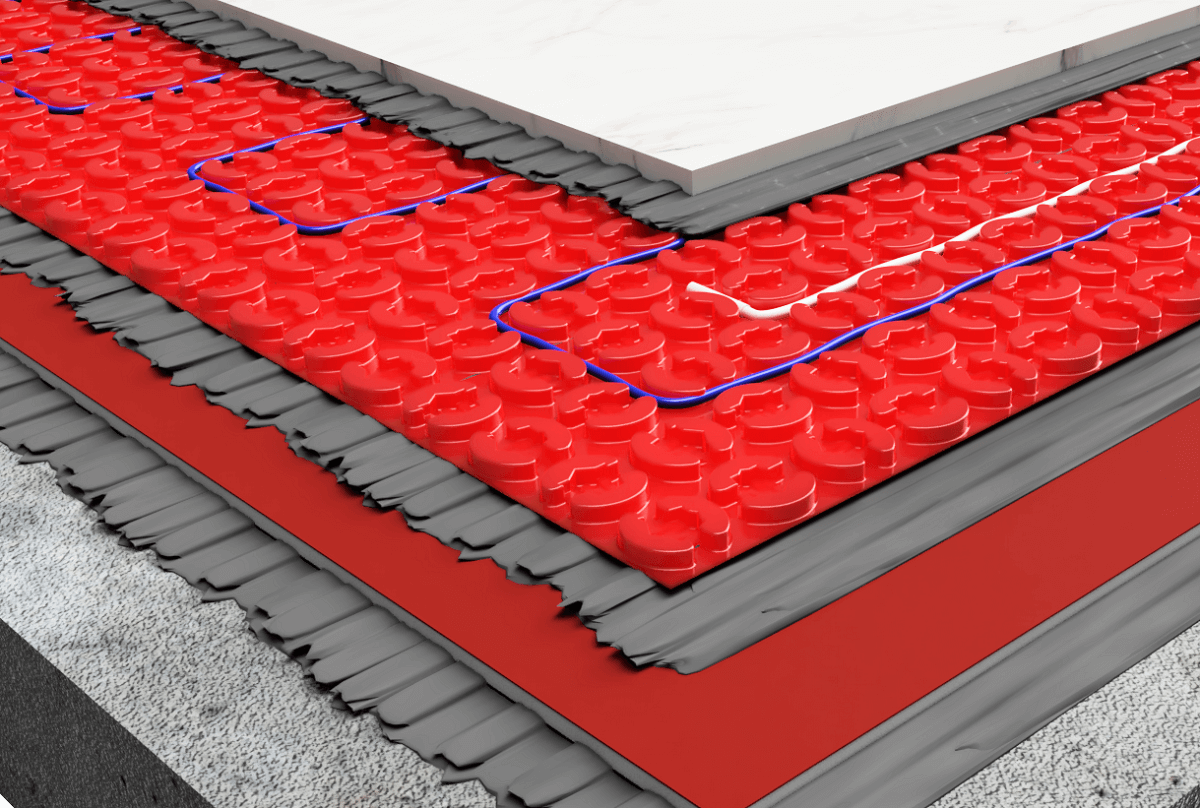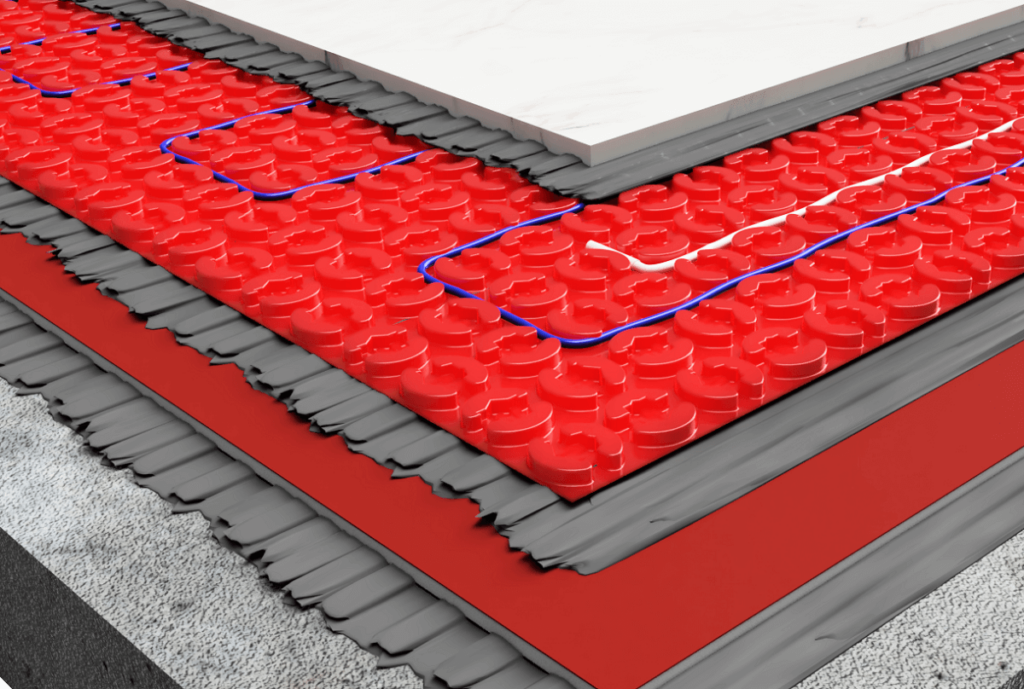 How to fill out the project details for your heated hall quote
To complete your hallway floor heating quote, you'll need to input a few basic details of your project including the heated area size of the room and the floor type. Because corridors are typically longer and slimmer than other rooms, it should be simple to work out the heated area of the space – for this example UFH package, we've specified a total size of 8 m² for a hallway floor heating area that is 1 metre wide and 8 metres long.
Maximising the energy-efficiency of underfloor heating
All floor heating systems should be installed with good quality insulation to enhance the performance of the heating technology. Your new system should also be controlled with a thermostat for increased energy-efficiency and enhanced savings on your bills. The 6iE Smart WiFi Thermostat is our latest innovation in UFH control. Its premium design features a Smartphone touchscreen and can facilitate automatic heating while helping to save you up to £400 a year on your bills.
How to purchase your new hallway floor heating system
Below you can find an in-depth quote with clear prices for a hall floor heating solution using the individual components we've explored in this guide. Click 'Complete or Customise This Quote' to use the online quote tool where you can enter your project details to find the perfect heating solution for your needs.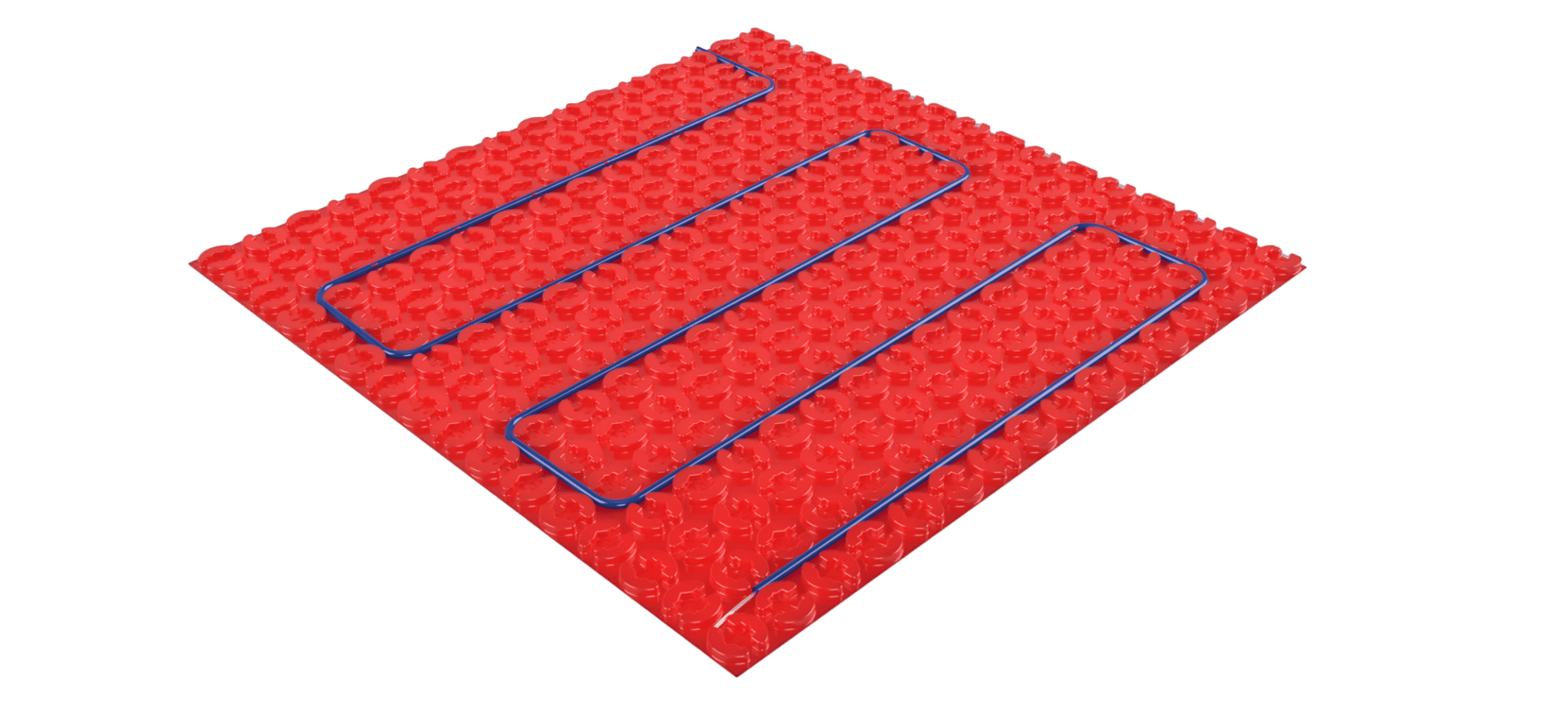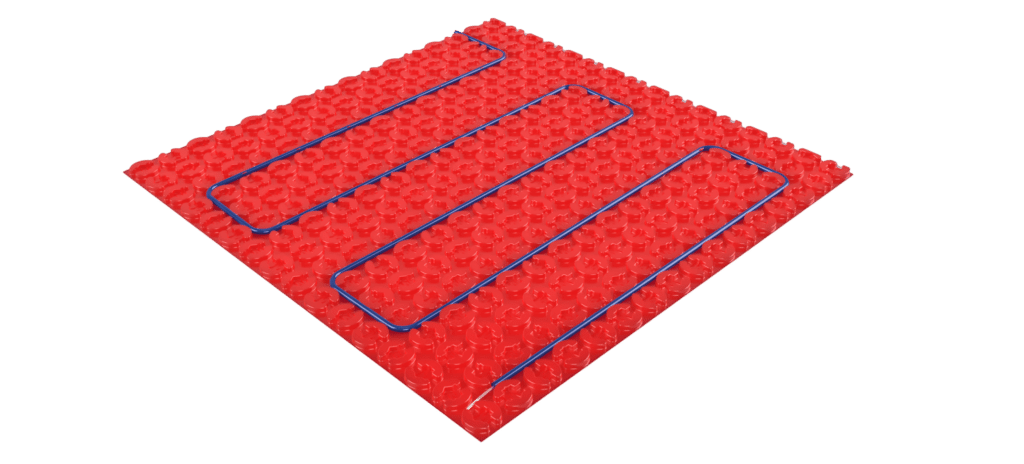 DCM-PRO Heated Decoupling System
For 8 m²
£423.39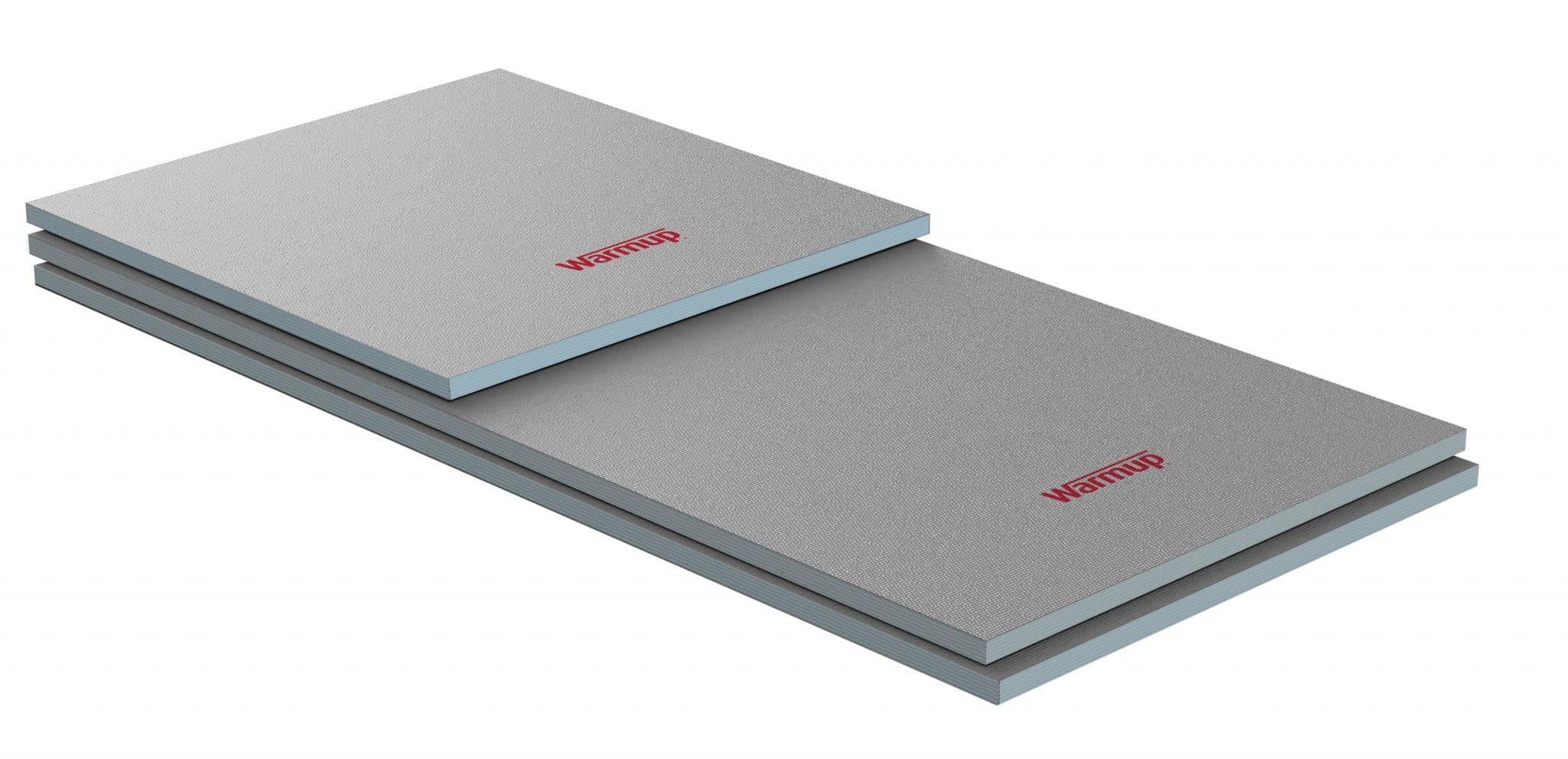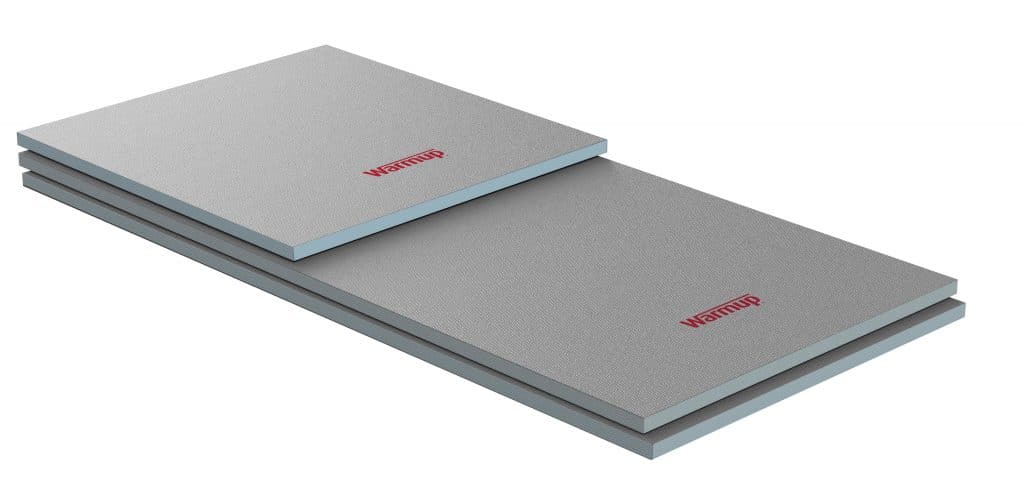 Insulation Boards
For 8 m²
£187.19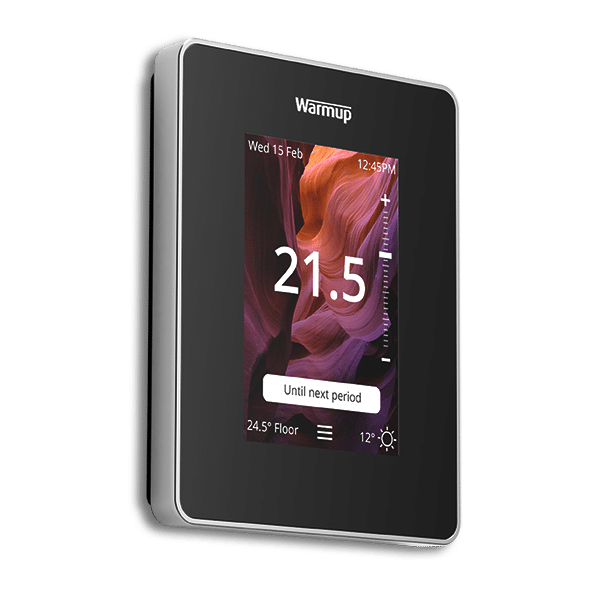 6iE Smart Wifi Thermostat
£155.44
Total Cost for Hall UFH System:
£766.02 + VAT
Once you've submitted your quote, we'll email you a detailed breakdown of your selected products which you or your UFH installer can bring to your nearest Warmup retail partner to purchase. Warmup's systems feature market-leading warranties and installation guarantees and we provide 24/7, 365 days a year customer support for true peace of mind.