Electric underfloor heating is a great way to improve your home's sustainability and because electric systems use mains-connected electricity, it is understandable that you may have some queries about the safety of installing these systems. In this guide we'll review the many ways in which Warmup's electric floor heaters have been designed with your safety in mind. You'll learn:
Why there is no risk of shock with floor heating
The safety accreditations of our technology
Top tips for safely installing electric floor heating
How floor heating can help ease allergies
The peace of mind provided by our warranties
Is it possible to get a shock from electric floor heating?
Worried about the chance of an electric shock when installing underfloor heating? Don't be. Our collection of electric floor heating systems go through a rigorous research and development process, resulting in a truly safe product with almost no risk of shock. Moreover, every heater is individually tested at 5000 volts before it is shipped.
How are the electric heating cables designed for safety?
Warmup heating cables feature four different layers:
The innermost layer features two internal wires that are twin conductors, meaning that the magnetic fields cancel out reducing interference and potential for induced currents in other household electricals.
The second layer is for the inner insulation of the wires and is made of advanced fluoropolymer.
The third layer is covered with Earth Braid which is a copper sleeve that makes the wire flexible and more durable. Earth Braid has a higher conductivity rating than conductor wires in the case of a short circuit, which means that the power will be safely conducted down the sleeve, rather than shocking any item (such as a drill, in case someone drilled through the floor, for example) that could accidently pierce it.
The outermost layer of the cable is again constructed of advanced fluoropolymer, making sure that the cable is extremely safely insulated and will redirect any possible electrical current leakage away from the floor finish.
What accreditations do Warmup systems feature?
The wires in Warmup's electric underfloor heating systems meet the highest safety standards and are designed to conform with electrical regulations not only in the United Kingdom, but in Europe and the rest of the world. Subsequently, the Warmup underfloor heating has numerous test certificates from electrical test houses from around the world. Warmup holds test certificates for: BEAB, VDE, FIMKO, UL, CSA and ETL.
Our testing process submits the heating system to numerous scenarios, making sure the product performs at its best and is physically durable, electrically safe and operates as designed.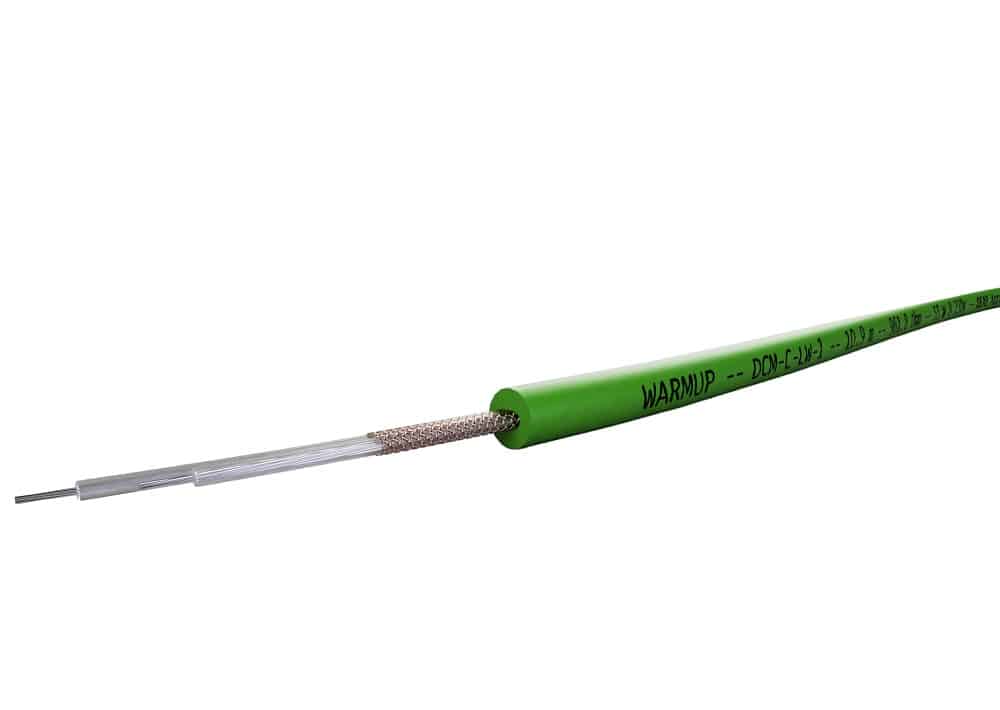 What should I keep in mind when installing an electric system?
/underfloor-heating/literatureElectric underfloor heating offers rapid installation times and are perfect for all kinds of home renovation projects. When installing an electric system, a Residual Current Device should be used to guarantee that the system is working properly. An RCD will test if there is any imbalance in the flow of the current in the wire. If there is, the device will shut down the current flow preventing any chance of an electric shock. In short, RCDs ensure the system will cut off if there were any breakages or anomalies. All Warmup products are designed to comply with The British Standards Regulatory Guidelines for Installation of Electrical underfloor heating (Article BS7671, Section 753). Warmup provides comprehensive and detailed installation manuals so you can follow these guidelines with ease.
Always remember to have your system installed by a fully qualified engineer and tested by a certified Part P electrician.
Is it safe to install UFH in a wet room?
Floor heating is a particularly popular heating method for bathrooms. The gentle warmth produced by floor heaters dramatically increases comfort levels and brings a real sense of luxury to cold tiled bathroom floors after a relaxing shower. One of the questions people may have regarding installing an electric system in a bathroom is whether the system will be safe; considering that water and electricity can be a dangerous combination. The simple answer is yes, electric underfloor heating is a very safe form of heating due to Warmup's state-of-the-art technology which prevents any accidental harm to you before, during or after installation.
Is floor heating good for allergies?
A further safety bonus of electric underfloor heating is that the heat radiating from the floor does not only increase comfort levels but also improves the air condition of a room compared to other heating systems. Conventional heating methods focus on heating the air of a space which increases the movement of dust and therefore can cause breathing problems for allergy sufferers whereas underfloor heating uses radiant heat technology to directly warm the people and objects in the space directly; keeping the air fresh and clean. Traditional heating systems also reduce the humidity of the room, making the air dry and uncomfortable. Floor heating is therefore highly recommended for allergy sufferers.
What support does Warmup offer in case something goes wrong with my installation?
Warmup's floor heating systems are proven to be a safe and clean way to heat your home and all our systems feature market-leading warranties including our renowned SafetyNet Installation guarantee, which protects you against any accidental damage to your heating system during installation.
If you ever have any concerns about your UFH system, please get in touch with our technical team and we'll be happy to assist. You can also find comprehensive troubleshooting advice on Warmup Support and informative how-to video guides on our YouTube channel.