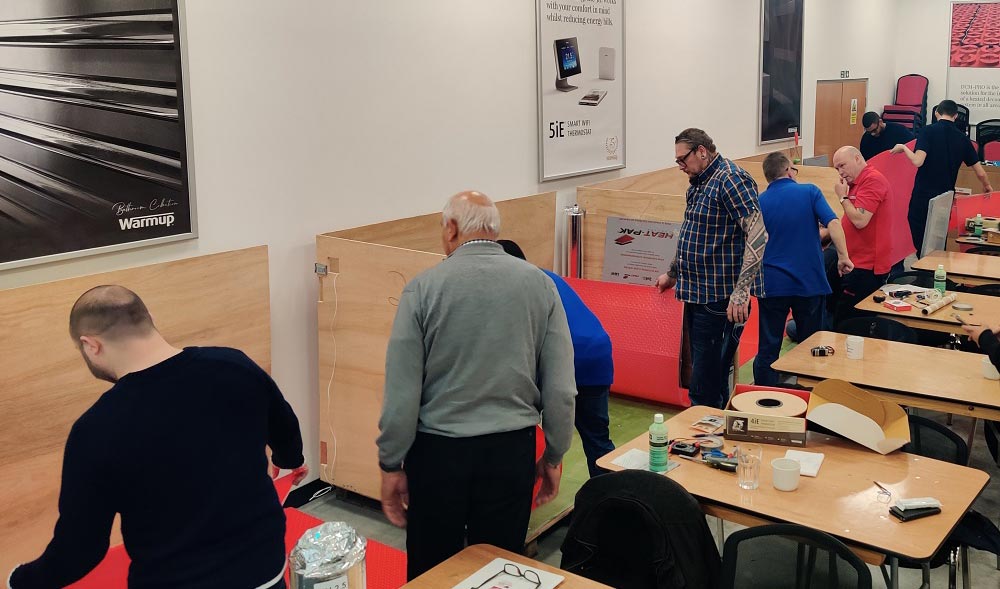 If you're an underfloor heating installer or if you're looking for someone to fit a Warmup heating system in your home, Warmup are developing a network of accredited installers to install our heating solutions across the country. The Warmup Pro platform offers education for our installers through online and in-person training programmes including our comprehensive floor heating installation training days.
Thinking of installing a new Hydro heating system?
Find out more about installing water underfloor heating systems
What are the benefits of becoming an accredited Warmup Pro Installer?
Thinking of becoming an underfloor heating installer? Or are you already fitting Warmup systems in homes across the country and want to master your skill?
If so, then the Warmup Pro programme is for you. With Warmup Pro you can become part of an elite community of floor heating installers and get enhanced support from Warmup. Joining Warmup Pro will get you access to our Super SafetyNet Installation Guarantee, exclusive rewards and you'll be able to test new products and feed back to Warmup directly about all our heating solutions too. You'll meet other floor heating installers and we'll also help you reach new customers by matching our homeowners looking for installers with Warmup Pro members working in their area.
How can I attend an upcoming training day?
Warmup Pro is primarily aimed at qualified electricians, tilers, plumbers, M&E consultants and installers already working with underfloor heating systems. The training programme is currently split into two sections; Level 1 is an online course that will walk you through the basics of floor heating installation and Level 2 is our in-person training day. Once you have joined Warmup Pro and passed Level 1, you can book your place on an upcoming training day.
Our training days take place in locations across the UK and will give you a clear, confident understanding of how to install Warmup underfloor heating.
Which underfloor heating systems will I learn to install at the training day?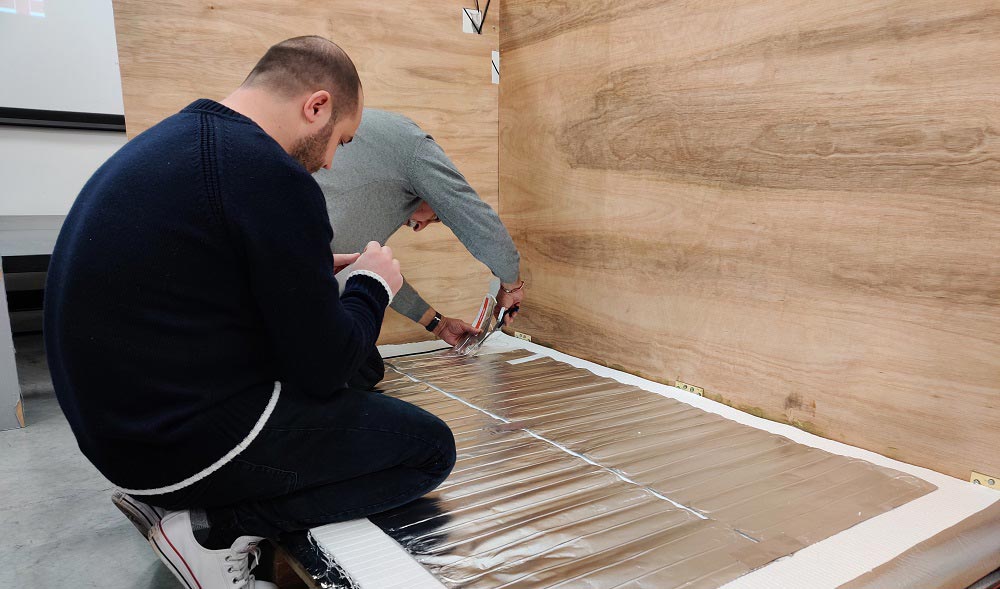 Over the course of the day-long training session, you will be taught by members of the Warmup team how to successfully install a range of Warmup's electric underfloor heating systems.
You'll be working in small teams on a bespoke rig in which you will complete step-by-step installation of the Loose Wire System, the DCM-PRO Heated Decoupling System, the StickyMat System and the Foil Heater. Our team will offer assistance and personal guidance throughout each system's installation and will answer any questions you may have. They'll show you the tricks of the trade and make sure you're fully confident in your abilities.
At the end of the training day your work will be assessed by our team of experts and if completed to a satisfactory level, you will pass Level 2 and become a member of Warmup Pro.
Will I learn about Warmup heating controls as well?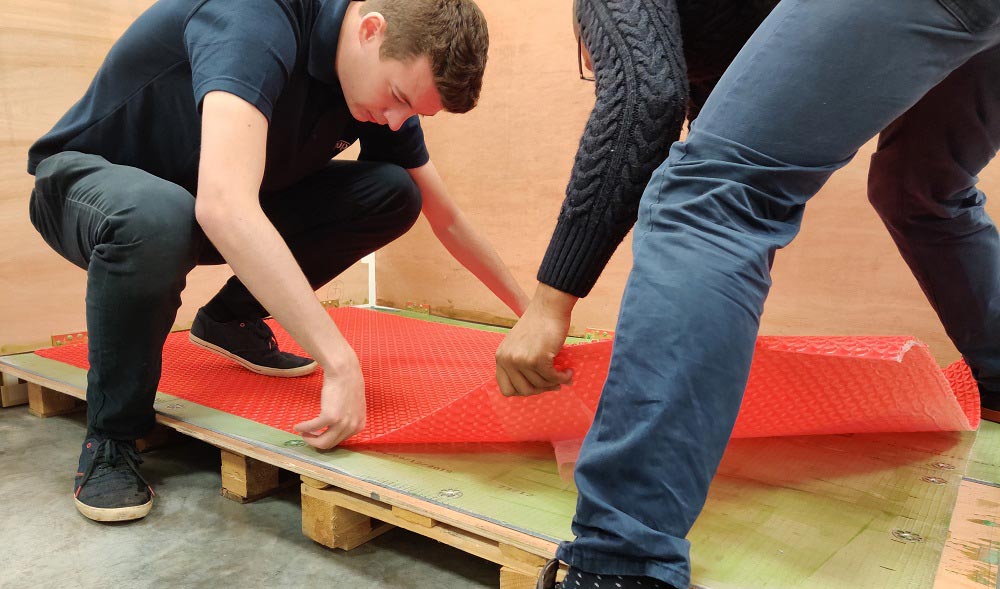 Yes, you will. We'll walk you through some of our most popular underfloor heating controllers including the 4iE Smart Wi-Fi Thermostat, the 3iE Energy-Monitoring Thermostat and the Tempo Programmable Thermostat. You'll learn about the benefits of each thermostat and how they work to provide intuitive, easy-to-use control for our range of floor heaters.
What do some of our attendees say about the training day?
Great day, really enjoyed it and picked up some great advice
Really enjoyed it guys! Really informative and not a question left unanswered
Fantastic days training, thank you very much
When are the next Warmup Pro training days?
Register on pro.warmup.co.uk to see the upcoming training dates for 2020 and keep an eye on the Warmup Pro Instagram account too. We'll be holding sessions across the country and you can get in touch if you'd like us to explore holding a training day in your area.
Can Warmup

 help me book a Warmup Pro Installer to 

fit

 my

 new

 floor heating system?
Yes, we can. We're developing a system to match our network of installers with homeowners based on their location but as we continue our work on delivering this, we invite you to contact us and let Warmup know your underfloor heating installation needs. We'll try our best to suggest an appropriate installer for you.