Warmup's new VLo line of low-profile water underfloor heating systems are our latest advancement in energy-efficient heating. In this guide we'll walk you through each of the three VLo systems, informing you on which system is best for your home. You'll discover:
Why the VLo line is perfect for refurbishment projects
The benefits of the Ultra-12 System
The innovative design of the Nexxa-12
Why the Econna-12 is great for joisted floors
The best way to control a VLo system
The Best Water Floor Heating Systems for Renovation Projects
Here at Warmup, we believe in making the specification of underfloor heating easier and simpler than ever before. Our new VLo line of low-profile hydro floor heating solutions make installing UFH an intuitive, hassle-free process. Each system been designed with renovation projects in mind, where a low floor build-up is required due to restricted room sizes and ceiling heights.
The VLo line features three different hydronic floor heating solutions, with each system built for a specific application. The VLo Ultra-12 Low Build System is for use with uninsulated floors, the VLo Nexxa-12 Castellated System for insulated floors and the VLo Econna-12 Joisted Floor System is designed for use with joisted floors. The VLo line offers great value for money and can improve your home's energy performance. With the ability to be used with traditional heat systems and heat pumps, all three systems will provide energy-saving warmth for your home and provide low long-term running costs. Discover more about the cost-savings of floor heating in our expert guide.
The VLo Ultra-12 Low Build System – A Versatile Hydro System
The Ultra-12 is an upgrade of Warmup's popular Total-16 Low-Profile System. It is the perfect choice for both off-plan projects and for retrofitting in home refurbishments, adding only 18mm to the floor height. Offering a screedless installation, the durable and lightweight VLo Ultra-12 features in-built insulation, making it a great all-rounder for use in all UFH room types.
The Ultra-12 also features an aluminium diffuser for even heat spread and its cleverly designed panels have innovative decoupling attributes too, which helps protect the final floor finish from any potential damage caused by lateral subfloor movement. This makes this system perfect for use with tiled and floating floors.
The VLo Nexxa-12 Castellated System – Ideal for Insulated Floors
The VLo Nexxa-12 Castellated System is ideal for renovation projects that either already feature sufficient levels of floor insulation or new high-quality insulation material can be purchased and fitted alongside the system. Allowing a quick installation, the Nexxa-12's heating pipe can be fitted by hand within the unique castellated panels which allow an optimal and individualised heating layout before a layer of screed is applied. This means you can specify exactly where you require heating, easily navigating fixed objects in the room such as bathtubs or large floor cabinets.
With fast response times and excellent heat output with low water low temperatures, the VLo Nexxa-12 is suitable for use with all floor finishes and is a great way to bring the luxury of underfloor heating to your home.
The VLo Econna-12 Joisted Floor System – Perfect for Period Home Renovations
If you're undertaking a period home refurbishment project, then the VLo Econna -12 would be an excellent choice. The Econna-12 has been designed for use with timber suspended and battened floors, leaving the void between them free for insulation material and other plumbing and electrical services.
The system allows quick installation times due to its dry installation method and one-piece panel design. The 22mm slimline panels feature a built-in layer of diffusion foil which helps to facilitate an even and consistent heat distribution, ensuring no hot or cold spots. The Eccona-12 is also TRADA tested and certified for its structural performance.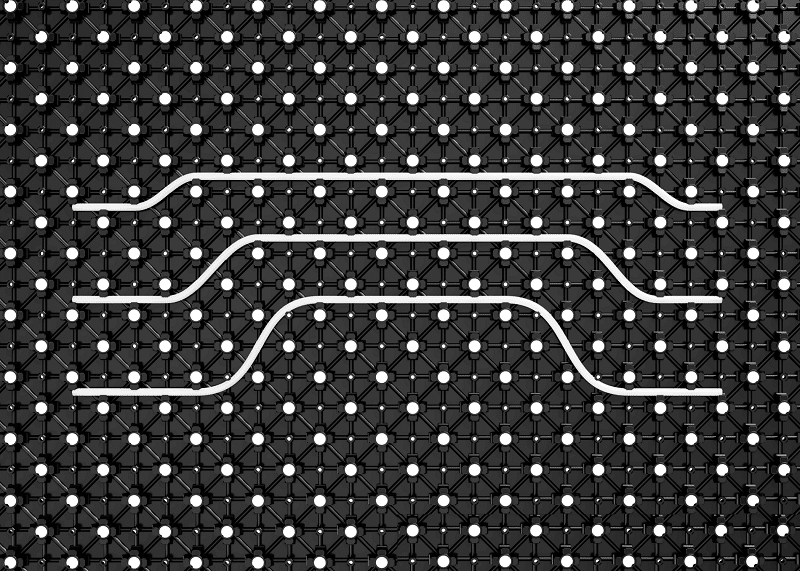 How Do I Control a VLo System?
The VLo line can be operated using one of Warmup's award-winning Smart underfloor heating controllers . Smart controllers can dramatically improve the energy-efficiency of your new floor heating system, reducing energy usage by up to 25%. The Konekt Wireless Controls can provide automatic, precision heat for the VLo hydro systems, allowing you to enjoy the pleasure of heated floors with little-to-no programming. You can find the best heating controller for your needs in our informative Thermostat Buying Guide .
The Best Way to Purchase a Warmup System
Warmup's clear and simple online quoting tool is the easiest way to find the best system for your requirements and discover exactly how much it cost for your home. You can purchase a wet system directly online and get it delivered to your project or use our online Store Locator to find your nearest Warmup stockist to buy a system in person.
All VLo systems feature our market-leading warranties and the advanced technology of the VLo line is supported by our innovative digital tools and globally trusted 24/7/365 technical assistance. So, if you ever run into a problem with your heating, we'll be here to help.