Cathedral Santo Domingo – Spain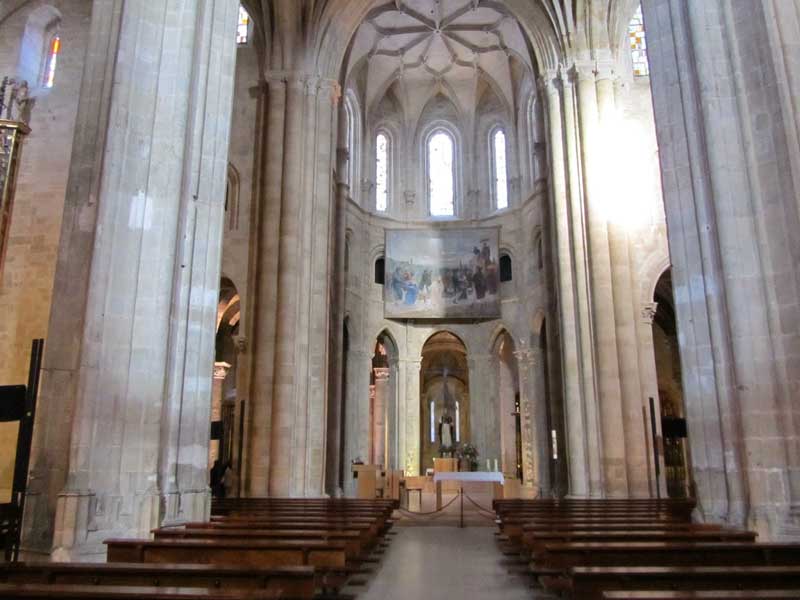 Catedral Santo Domingo – Spain
◩ Project Type
Public
◩ Project location
Santo Domingo de la Calzada, La Rioja, Spain
◩ System specifications
200W/m² heating mats
Foil heaters
2cm thick insulation boards
Warmup® XSTAT thermostats
◩ Client
◩ Heating system
Electric Underfloor Heating
◩ Project size
Catedral Santo Domingo de la Calzada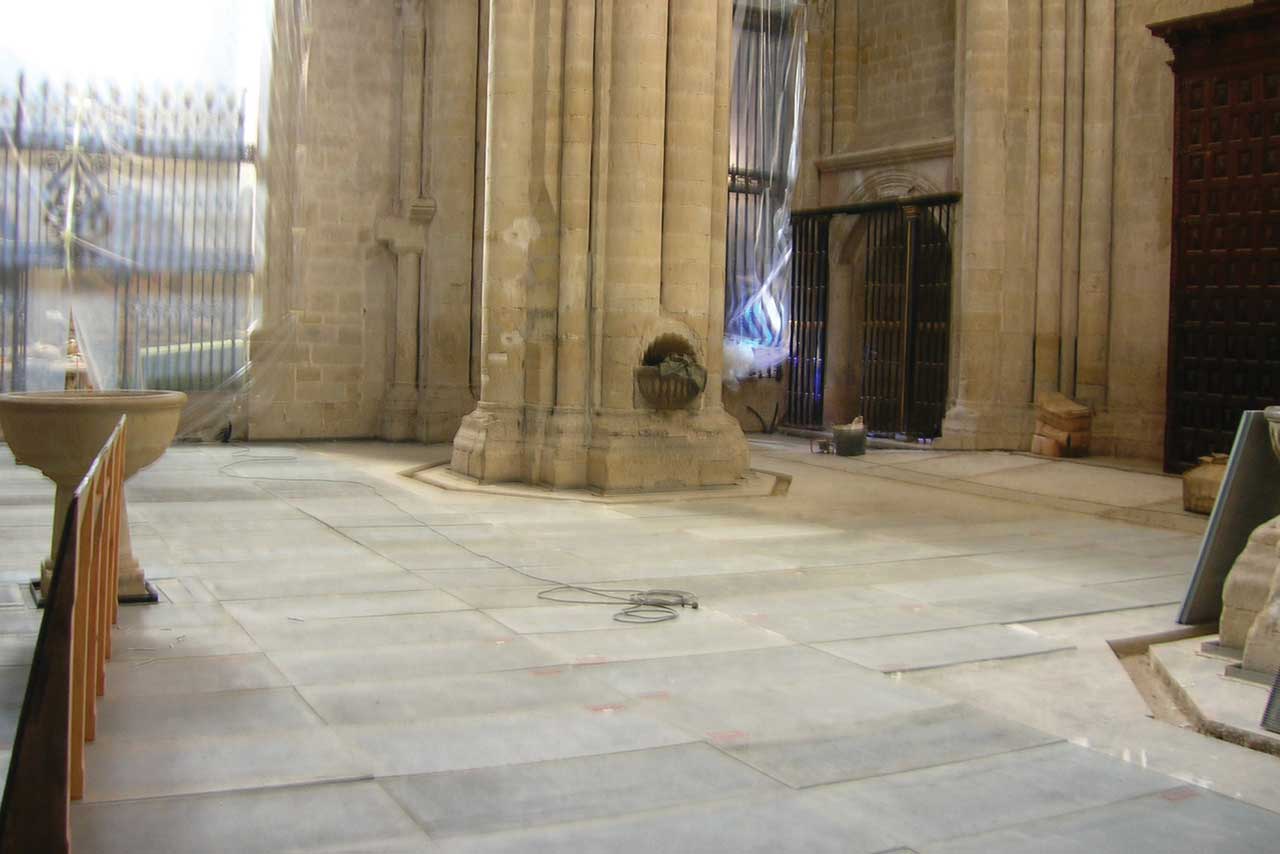 The Challenge
As part of its refurbishment, the cathedral required new stone floors. With high ceilings and a substantial area of 900sqm to heat on a part-time basis, a highly responsive heating system had to be installed.
The Solution
Taking into consideration the high ceilings and heat distribution, a full heat-loss calculation was conducted. Based on the results and the requirement for a system with extremely quick response time, Warmup quoted the 'fit for purpose' 200W/sqm under-tile heating mats. The heating mats were laid upon 2cm thick extruded polystyrene insulation boards to enhance thermal efficiency. For areas with laminate platforms, the Warmup Foil Heaters were also selected for their highly responsive heating feature. Once installed, the heating was controlled with multiple Warmup XSTAT thermostats, specifically used for precise zonal operation.
The Result
Two of Warmup's highly responsive heating systems were installed over 900sqm under stone and laminate floor finishes. Visitors of the cathedral are now benefitting from the comfort of congregating on warm, radiated floors all year around.
Product information
Find out more about the UFH products used in this project.
Have any questions about Warmup?
If you're interested in specifying floor heating in your next project, get in touch with us today.
Related Projects
Discover more inspirational projects from around the world