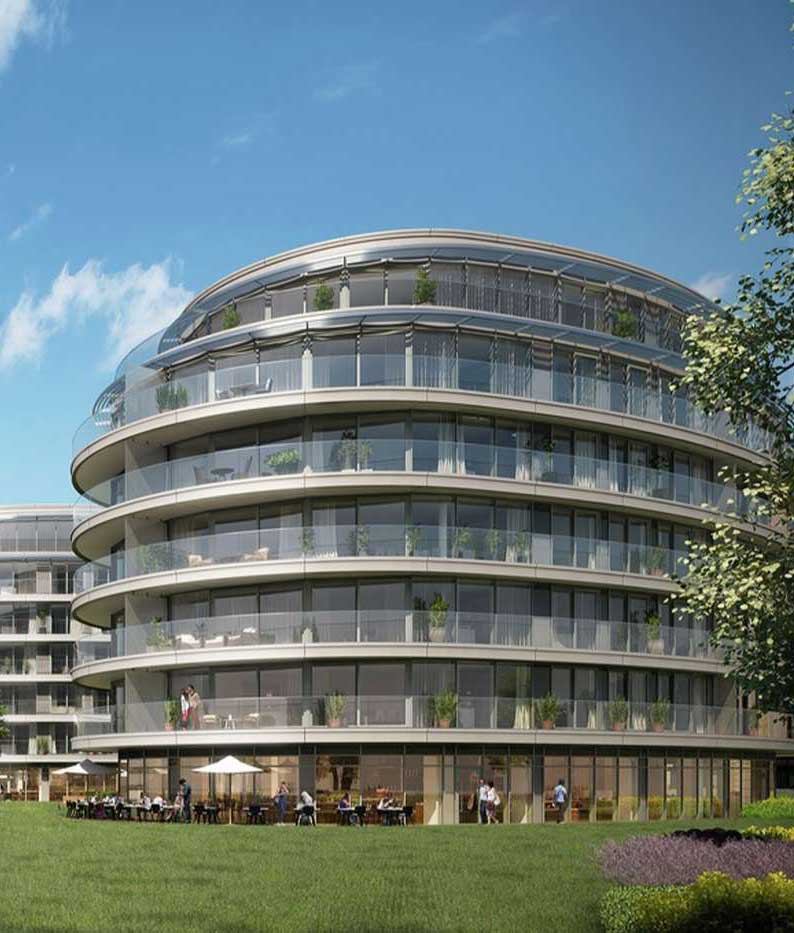 Fulham Reach, F, G and H Block
◩ Project Type
Residential
◩ Project location
London
◩ System specifications
StickyMat system
Wall heaters
Dual overlay
Insulated underlay
Tectora system
◩ Client
Berkeley Homes
◩ Heating system
Sticky Mat
◩ Project size
368 Bathrooms and 1 penthouse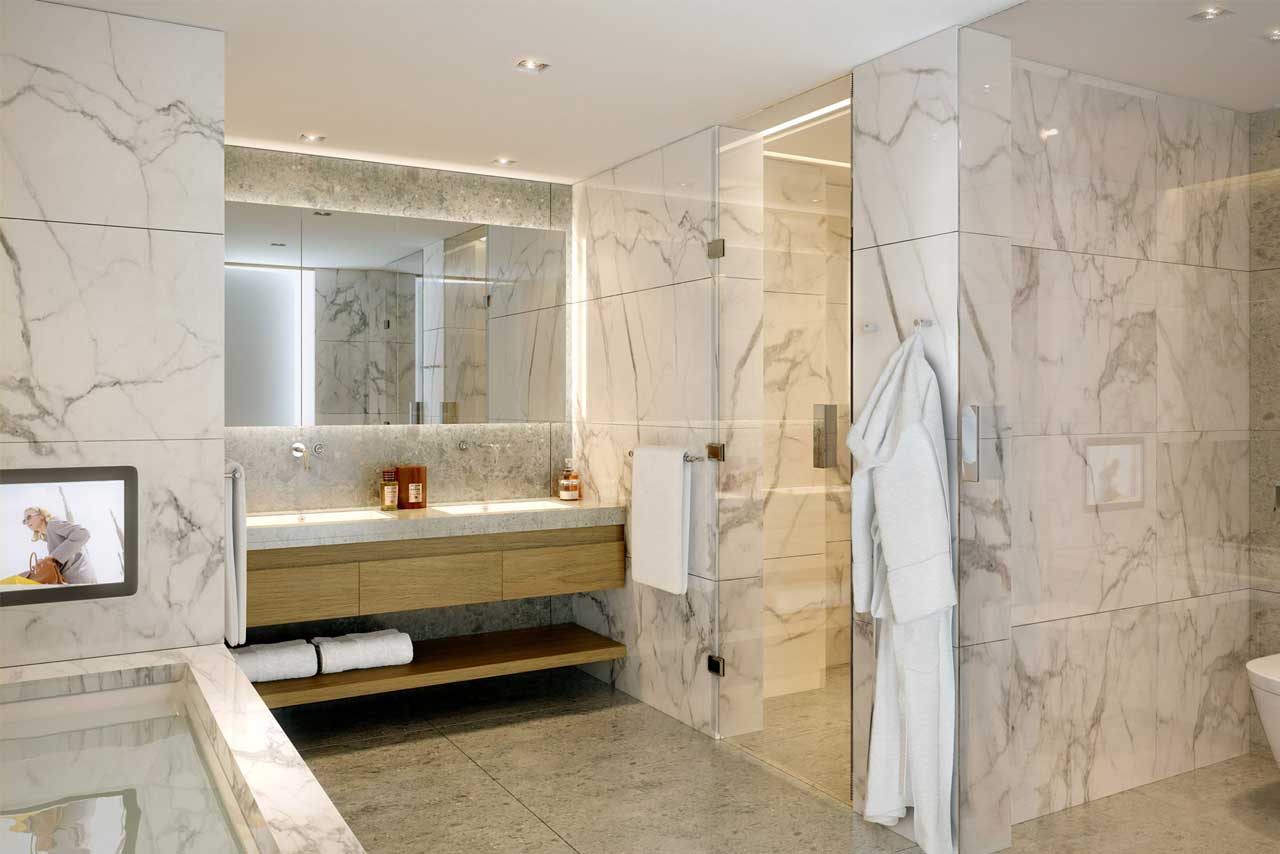 The Challenge
With tight tolerances available, Warmup had to redesign the level 6 heating system in conjunction with St. George to meet requirements. In addition, to design, supply and install electric floor heating to bathroom floors and walls up to level 5. Thereafter, design, supply and install hydronic systems to level 7 penthouse apartments over Danskin Beam and Batten floor.
The Solution
200W wall mat installed to enable use of non-heated towel rail in bathrooms. In the penthouse level 6, Tectora suspended system replaced the designed overboard system to meet available tolerances. StickyMat system and wall heating was used in all bathrooms throughout the block with Warmup Tectora system installed over Danskin floor on the level 7 penthouse.
The Result
Design accepted and signed off by St. George and incorporated in all future developments. Floor and wall heating installed throughout bathrooms in premier and platinum apartments.
Product information
Find out more about the UFH products used in this project.
Have any questions about Warmup?
If you're interested in specifying floor heating in your next project, get in touch with us today.
Related Projects
Discover more inspirational projects from around the world