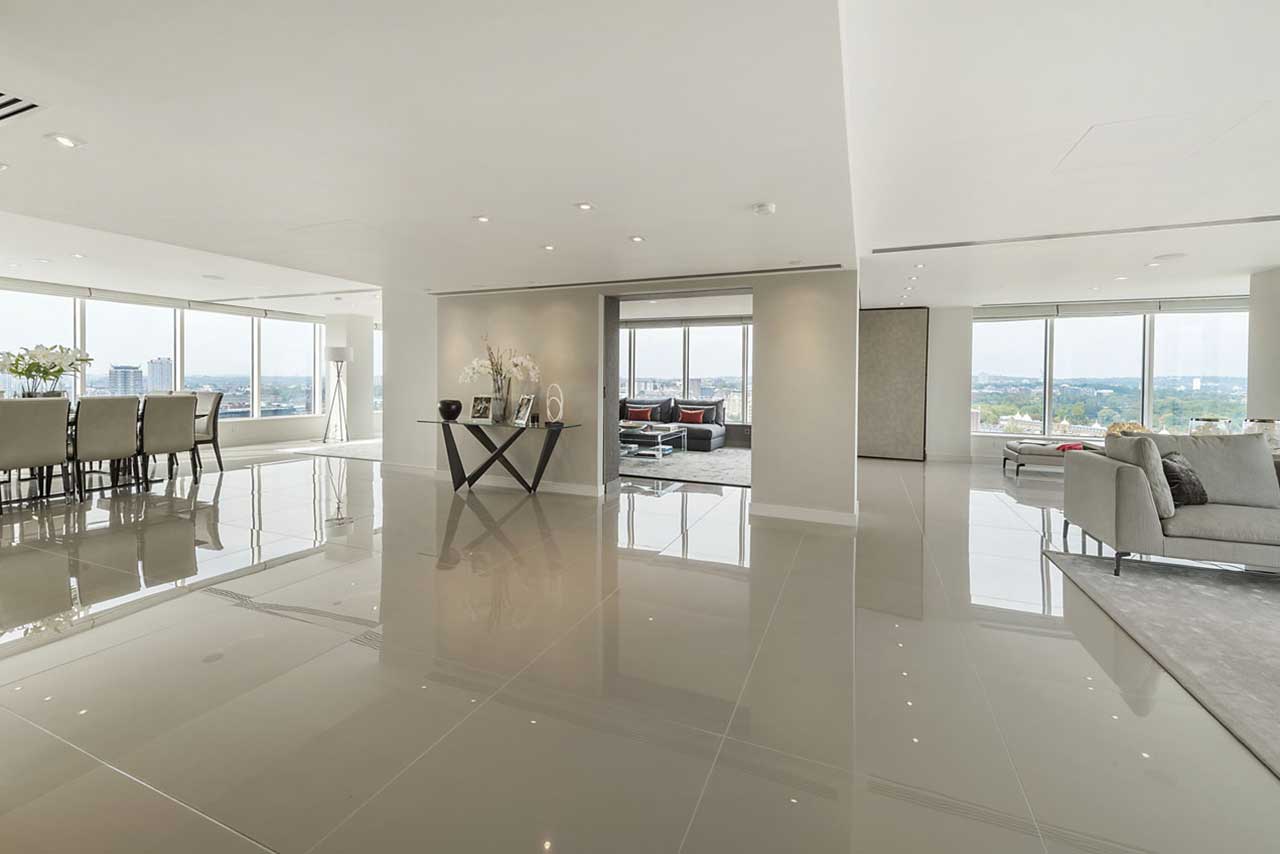 Marathon House – London
◩ Project Type
Residential
◩ Project location
Marylebone, London
◩ System specifications
Warmup 140W/m² Foil Heater
Warmup 7mm Dual Overlay Boards
Warmup 6mm Insulated Underlay
◩ Client
End User
◩ Heating system
Electric Underfloor Heating
◩ Project size
305sqm – A penthouse apartment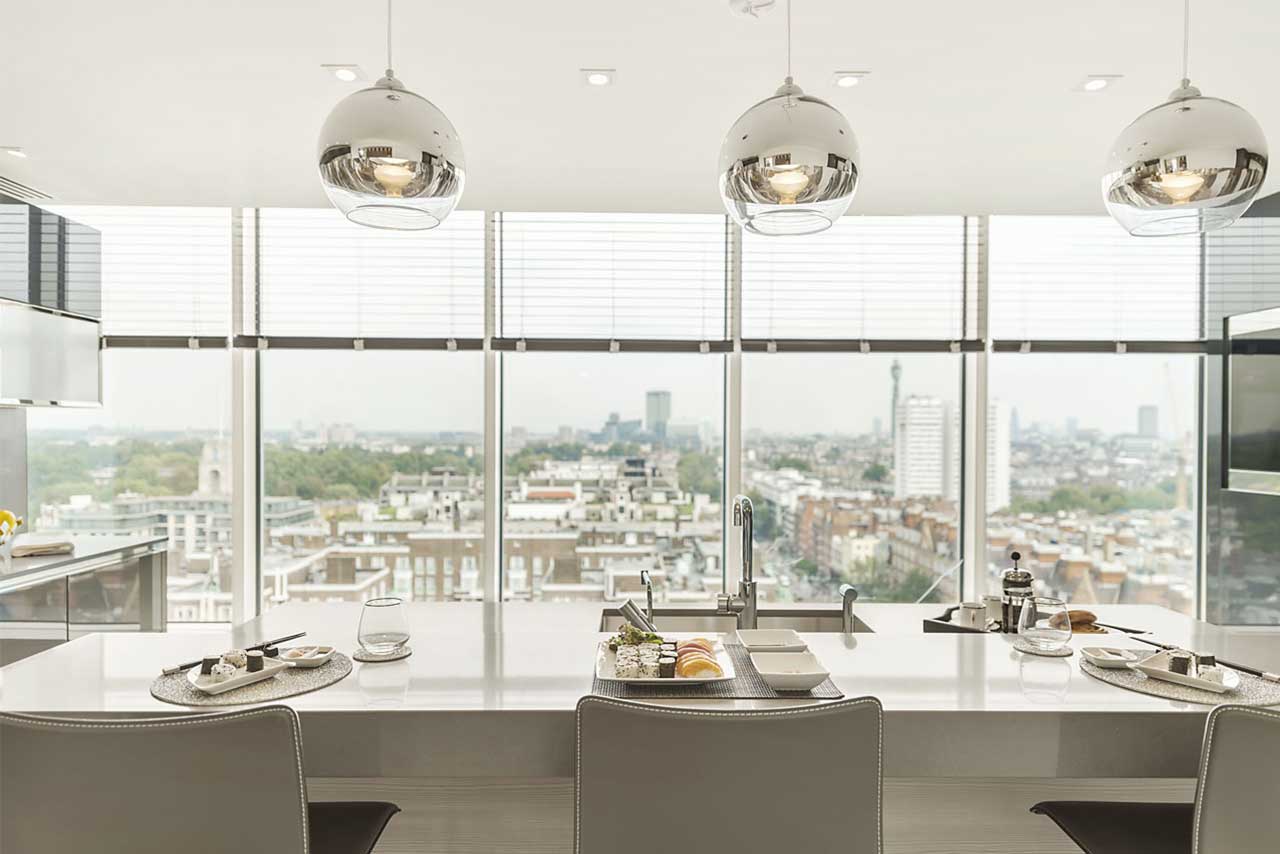 The Challenge
To provide an underfloor heating system in a low build-up renovation project for a range of constructions in a high specification penthouse apartment. The primary source of heating and the only viable option suggested was the HVAC system. However, the client required a comfortable heating alternative. With no gas permitted on the premises, coupled with the very low build-up requirement, the variety of solutions was restricted.
The Solution
Having been involved from the planning stage, Warmup were able to consult, advise and provide a solution that fulfilled the challenging requirements of this project. Very low build-up floors were achieved by using Warmup's PFM with 6mm Insulation boards in the bathrooms, foil heating mats with a 6mm insulated underlay and 7mm dual overlay boards for all other areas.
The Result
A seamless, same level, heated floor was installed throughout the apartment to provide more comfort and quality for the occupants. Designed to keep all the floor levels the same height and provide sufficient heating to accommodate the property's heat losses, Warmup delivered an invisible, silent and efficient system and "invaluable" service to the client.
Product information
Find out more about the UFH products used in this project.
Have any questions about Warmup?
If you're interested in specifying floor heating in your next project, get in touch with us today.
Related Projects
Discover more inspirational projects from around the world