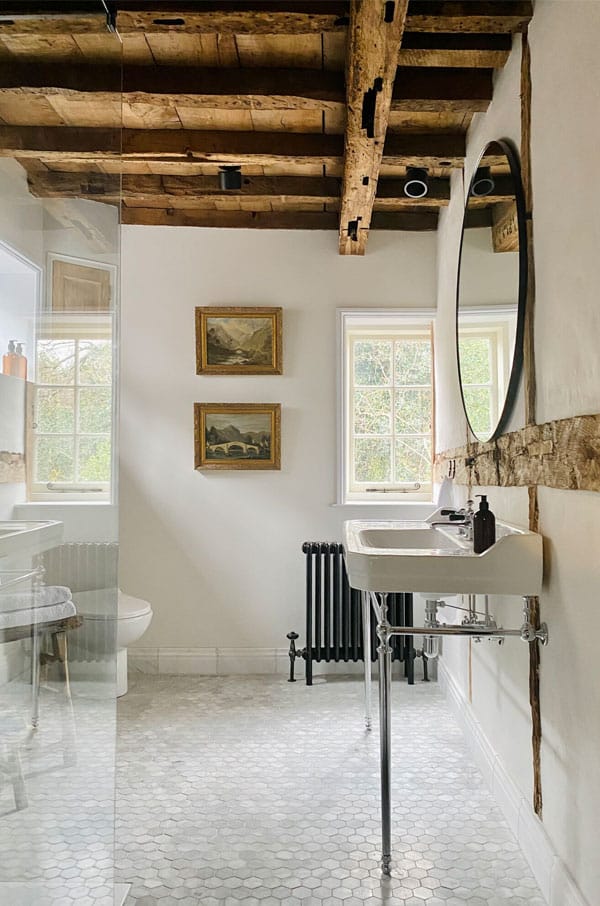 My Tiny Estate
◩ Project Type
Residential
◩ Project location
Warwickshire, UK
◩ System specifications
DCM-PRO System
4iE Smart Thermostat
Insulation Boards
◩ Client
My Tiny Estate
◩ Heating system
Electric Underfloor Heating
◩ Project size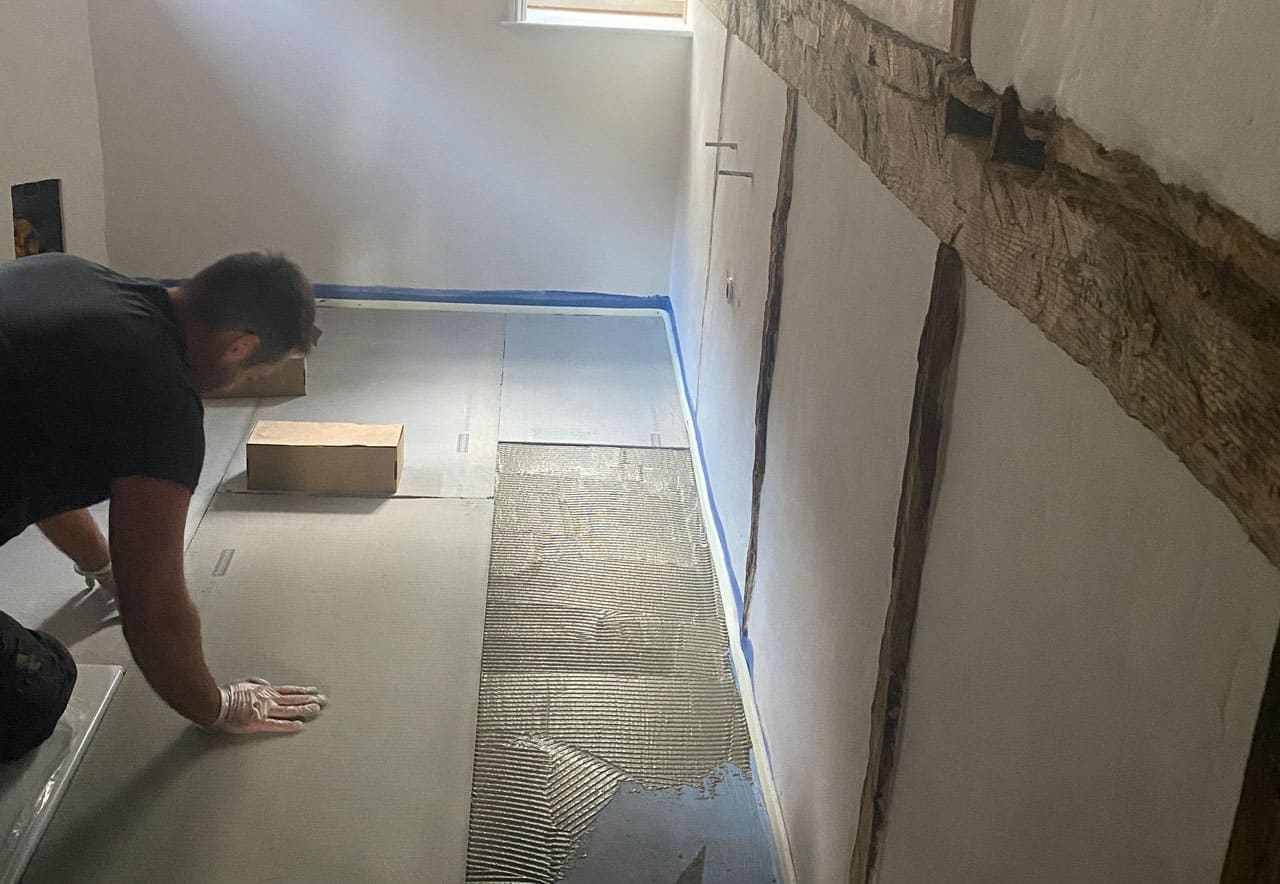 The Challenge
Dean and Borja are chronicling their ambitious renovation of a country estate in Warwickshire through their popular blog and Instagram account My Tiny Estate. As part of the first phase of the project, the property developer duo set their sights on transforming the 'Servant's Bathroom' in one of the 300-year-old cottages. Due to the historic nature of the bathroom, there was no existing heat source, so a Warmup underfloor heating system was specified as the primary heating solution. The chosen heater would also need to offer a simple installation method that would be sympathetic to the building's environment.
The Solution
As a single-zone bathroom renovation project with fixed ceiling heights, an electric floor heater was decided upon as these systems would offer rapid installation times with little floor build-up. The new floor finish of luxurious mosaic marble tiles meant a decoupling layer would also be required to offer complete protection in case of subfloor micro-movements. Our DCM-PRO Heated Decoupling System was chosen as the best low-profile option as it would protect the floor tiles whilst providing a bespoke heating solution; the system's heating cables could be easily manoeuvred around the bathroom's fixed features. The 4iE Smart WiFi Thermostat was installed to control the heater and offer automatic heat functionality, so the new bathroom will always be at the perfect temperature.
The Result
Warmup's underfloor heating has brought radiant warmth and a touch of modernity to this inspirational project – helping to transform a neglected bathroom into a luxurious space with elegant, historical features. "We've used Warmup for many years; it's a fantastic brand that has always been very reliable." – Borja de Maqua, My Tiny Estate
Product information
Find out more about the UFH products used in this project.
Have any questions about Warmup?
If you're interested in specifying floor heating in your next project, get in touch with us today.
Related Projects
Discover more inspirational projects from around the world