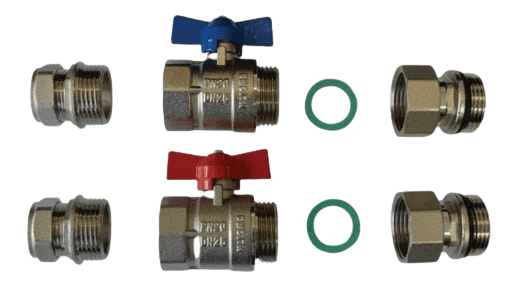 Colour-Coded for Ease of Use
The kit has been specified to fit the WHS-M-S3-XX manifold range when equipped either with or with out the WHS-MS3-MIX mixing unit. With the WHS-M-S3-VALVES isolated, the manifold can be filled, drained, pressure tested etc, without affting the primary circuit.
Each of the valves is supplied in three pieces for ease of use and versatility. The 1" union screws into the manifold or mixing unit, allowing the red or blue valve handles to be correctly orientated and the optional 22mm adaptor allows the valves to connect to either 1" G Male or 22mm primary supplies.
Get a Free Quote and Order Online Today
Use our online quoting tool to find the best hydro underfloor heating system for your project and purchase it directly from Warmup.