A great way to cut down on inflating living expenses this winter is by improving your home's energy performance. In this article, we will explore some of the most effective and easy ways to conserve energy usage in your property and how underfloor heating can help save you money. You'll find out:
How Smart technology can help save energy
Why UFH is more efficient than traditional heating methods
The benefits of insulation for conserving energy
How utilising simple tricks in your home can save you money
The easiest way to switch energy tariffs
1. Use Smart Thermostats to Improve Energy-Efficiency
As Smart home technology becomes more advanced and more user-friendly, you can transform your heating system to help it become smarter too. A Smart Thermostat can optimise your heating system, ensuring it runs at its most efficient without wasting energy and Warmup's range of Smart Thermostats for both central heating systems and floor heaters make controlling your heating effortless.
A good thermostat, and preferably a Smart thermostat equipped with WiFi connectivity, utilises energy-saving technology to reduce energy wastage and save you money on your heating bills. The 6iE Smart WiFi Thermostat for underfloor heating can help save up to 25% of your energy usage by learning the most efficient way to heat your home. It offers automatic heat functionality, meaning your home will always be at the perfect temperature, at the correct time for your needs, automatically. And through the use of the MyHeating app, you can even control your heating system remotely from wherever you are. Read our informative Thermostat Buying Guide to find the right heating controller for your home.
2. Monitor Your Energy Usage for a More Sustainable Home
A sustainable home is one that is energy-efficient, with little-to-no energy wastage. With the rising cost of utility bills, a great first step to take to help improve your energy conservation is to monitor your energy consumption. Many Smart thermostats allow you to monitor your energy usage, seeing exactly how much energy you use and when you use it the most. Conserving energy usage doesn't mean keeping your heating or electronics turned off to save money but instead considering simple things like timing your thermostat to heat your home only when you are in residence or coming home.
3. Choose the Best Underfloor Heating Solution
Underfloor heating is a more efficient way to heat your home and we offer a wide collection of electric and water floor heating systems for all types of rooms, floor types and projects. Warming the room from the ground up means that underfloor heating heats the people in the room directly as opposed to a central heating system which just heats the air. Therefore, no energy will go to waste. UFH also requires much lower temperatures to reach the same comfort level provided by conventional radiators, which also uses less energy. Another notable benefit of UFH is that the innovative technology helps warm up a room much quicker than central heating, providing evenly distributed heat across the room with reduced energy consumption.
A Warmup floor heating system installed with a Smart controller and insulation could dramatically enhance your home's energy performance whilst also helping to save you up to £400 a year on your energy bills. Use our online quoting tool to find the best affordable UFH system for your home today.
4. Install High Quality Insulation
One of the key aspects to pay attention to when seeking to reduce your energy usage is to prevent the warmth provided by your heating system from escaping your home. Good quality insulation installed within your walls, floors and ceilings keeps this heat loss to a minimum and ensures that no energy used by your heating system goes to waste. Using Warmup insulation with your underfloor heating system also improves the responsiveness of the heater and facilitates quicker heat-up times too – meaning your home can warm up quicker and therefore consume less gas or electricity to operate. Find out more about how to reduce heat loss in your home in our expert article.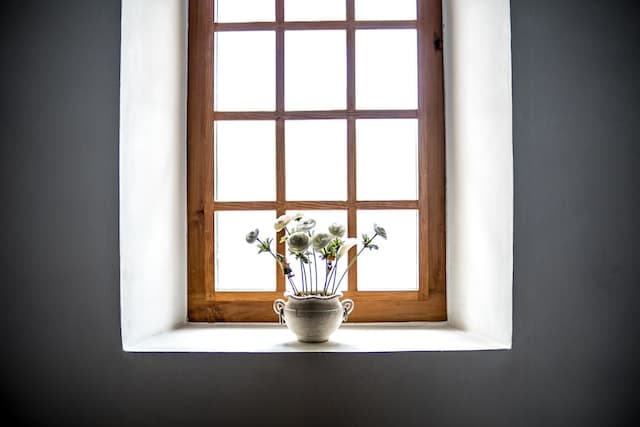 5. Little Changes Can Make a Difference
Investing in new technology and materials for your home is a great way to save energy but there are smaller ways to improve your property's efficiency too. Let's take a look at some clever hacks that could reduce your energy usage:
Consider investing in double glazed windows and make sure they are well sealed.
Draught-proof doorways to prevent cold air from flowing in from outside.
Think about hanging heavy curtains over your windows as they can dramatically reduce heat from escaping the room on cold nights.
Assess your floors and skirting boards, making sure they are free of gaps and holes.
Think about the layout of your room too. Beds and seating areas should be placed away from windows and doors, instead being positioned in warmer areas of the home.
6. Make Sure You're On the Best Energy Tariff
One of the best ways to keep on top of your energy bills without any changes in lifestyle is to change energy suppliers. Your current supplier may have had a competitive deal for you to join, but once it expires, you are usually switched to a higher standard rate by default. High competition in the market means that today it is easy to switch energy providers and you can even find providers who operate in a more sustainable manner, with a focus on green, cleaner energy. The AutoSwitch app by Warmup makes switching providers hassle-free. Available for iOS and Android devices, AutoSwitch searches the marketplace on your behalf and automatically switches you to the best tariff for your needs every year. Using AutoSwitch could save you an average of £210 annually.