Whether you're thinking about installing floor heating as part of your upcoming renovation project or already enjoying the hidden warmth of a Warmup underfloor heating system in your home, a common query is 'What maintenance is required for an underfloor heating system?'
In this guide we'll answer all your questions, exploring:
Advice on the maintenance and care of underfloor heating
How to look after electric heating systems
When to service water systems
The average lifespan for floor heaters
How to organise a repair of your UFH system
Does Underfloor Heating Need to be Serviced?
Alongside being a more environmentally friendly heating solution for your home and offering big savings on your energy bills, floor heating provides the great advantage of little-to-no maintenance or upkeep. Put simply, you can expect the benefits of radiant heat for many years with little worry of the heat going out unexpectedly.
Unlike traditional central heating systems, electric underfloor heaters do not need frequent servicing; once installed by a fully qualified engineer they should offer easy-to-control heat with no hassle. Wet systems, also known as hydronic or warm water underfloor heating systems, require an occasional quick review to confirm they are fully operational and may at times need a professional servicing just to ensure everything's working at an optimal level.
Whilst we're confident in the long-term durability of our systems, like all technologies there can be occasional issues affecting the workings of your heater that may need resolving. If you're currently experiencing any problems with your Warmup system, get in touch with us and we'll be happy to help. Also check out Warmup Support, our specialised knowledge base offering troubleshooting advice and technical support.
Electric UFH Maintenance and Care
Our wide range of electric floor heaters offer quick installation times and provide long-lasting energy-efficient heat with almost no maintenance required.
To ensure easy-to-use, maintenance-free heat, the most important thing is to make sure the system has been installed correctly – most problems that users may experience with their electric systems are the result of an inadequate installation. We always recommend you choose an installer who has worked with UFH before to fit the system and a fully qualified electrician to connect the system to the mains electricity source.
All Warmup systems can be intuitively controlled with one of our award-winning Smart Thermostats, allowing easy day-to-day monitoring and upkeep of your heating system. Get a quick quote today if you're considering an electric system for your home.
Maintaining a Wet Underfloor Heating System
As we learnt earlier, hydronic systems don't necessarily require regular servicing but you should check the system now and again to guarantee everything is in working order.
The underfloor heating manifold acts as the heart of your heating system, connecting the heating pipes and ensuring accurate temperature and pressure outputs. Via the manifold you can easily review the operational status of the system, check the pressure of the system to make sure it isn't exceeding the recommended levels and review the flow rates of the water with the flow gauges. Read our article on UFH Manifolds to find out more about the workings of our manifold.
Another benefit of a wet UFH system is that unlike purchasing a new boiler or radiator for a central heating system, when installing a hydronic system you'll be provided with brand new heating pipes, so you won't be relying on your property's original pipework (which can be over 100 years old). Warmup's PEX-A heating pipe can be used with almost all our hydronic heating systems and comes with a lifetime guarantee, meaning should anything go wrong, we'll replace the parts for free.
If you're looking for an underfloor heating contract or cover or you think your system may need a professional servicing, contact us for advice. As part of the UFH servicing, the engineer may carry out a pressure test and the system may be flushed or assessed for a suspected leak or air locks. Thinking about purchasing a hydronic system? Get an instant quote today.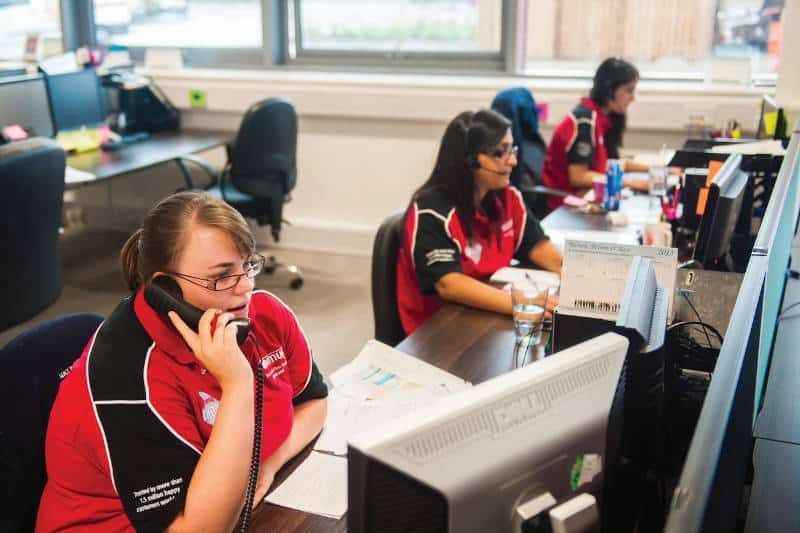 How Long Will UFH Last?
Many of our heating solutions come with lifetime guarantees and feature world-class accreditations, so you can feel confident that you'll have a lifetime of warmth for your home with Warmup.
Floor heating provides sustainable, low-maintenance heat for your home no matter the size or scope. UFH is ideal for small home refurbishment projects using your existing boiler or mains electricity or you can install a more expansive heating system as the main heat source for a larger new-build project using ground / air-source heat pumps or biomass boilers. Find the most suitable system for your home.
What If I Need to Repair My Heater?
If your floor heating system fails at any point, contact us for 24/7 assistance and technical support. In some circumstances, an engineer or electrician may need to be called out to your home to run diagnostic tests and fix the problem. In such cases, we may be able to recommend an engineer working in your area or connect you with one of our Warmup Pro Installers, a network of the industry's best practitioners.
If a home visit is required and you do need a new heater, rest assured that your product warranty should cover you for any replacement parts. Warmup's renowned SafetyNet Installation Guarantee also protects you in case of an accidental damage to the system during the installation process. Find out more about repairing underfloor heating.
Thinking of installing a new Hydro heating system?
Find out more about installing water underfloor heating systems