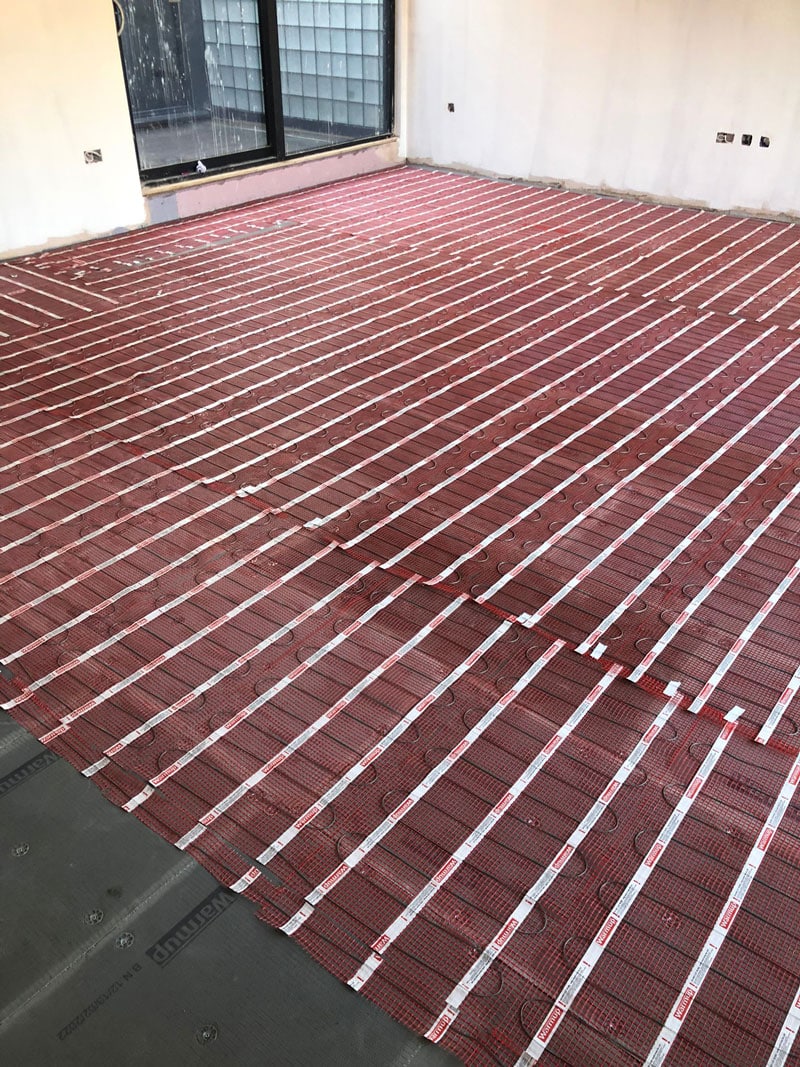 Kings Court, Bath
◩ Project Type
Residential 
◩ Project location
Bath, UK
◩ System specifications
→ StickyMat System
→ Insulation Boards
→ Tempo Programmable Thermostat
◩ Client
◩ Heating system
Electric Underfloor Heating
◩ Project size
708 Sq/M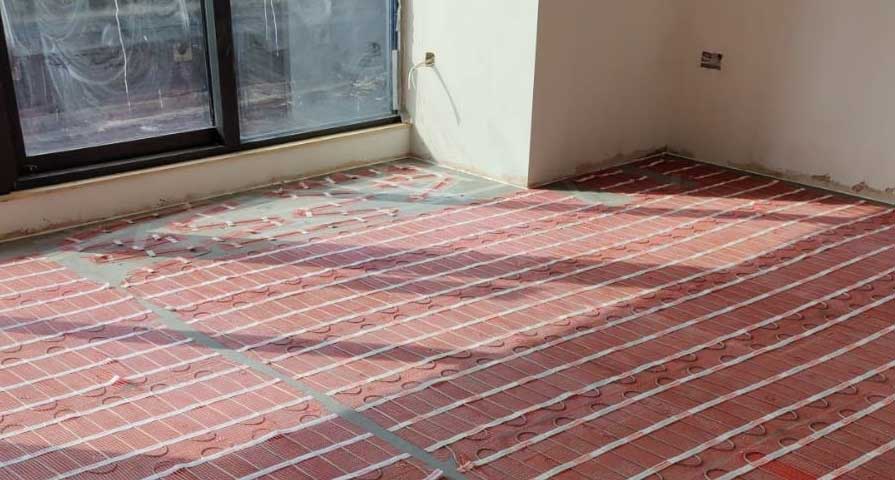 The Challenge
Kings Court is an elegantly designed development of eight apartments in the historic city of Bath. The property developers required a bespoke heating system that would be both sympathetic to the high-spec design direction of the project whilst providing a low carbon, easy-to-use heating solution for the new residents.
The Solution
With each apartment requiring its own dedicated heating system, zoned-based UFH was required for this project to allow personised, radiant warmth. And due to the fixed ceiling heights of the building and because this development featured low levels of heat loss, an electric floor heating system was decided upon as the optimal heating solution. Warmup's StickyMat System was specified due to its ultra-slim construction and speed of installation. The StickyMat is ideal for use in regular-shaped rooms in both new-build and renovation projects. Its advanced design means it can be directly adhered to the subfloor and it can be used with wide variety of floor finishes. The StickyMat System facilitated a zoned-heating approach for each apartment with the Tempo Thermostat being installed alongside for accurate heat control.
The Result
Kings Court's new floor heating solution will reduce the entire property's carbon emissions and provide lower energy costs for the residents. With discreet, radiant warmth available at the touch of a button, this project marries contemporary design with technological innovation for a collection of homes that offer pure comfort and style.
Product information
Find out more about the UFH products used in this project.
Have any questions about Warmup?
If you're interested in specifying floor heating in your next project, get in touch with us today.
Related Projects
Discover more inspirational projects from around the world