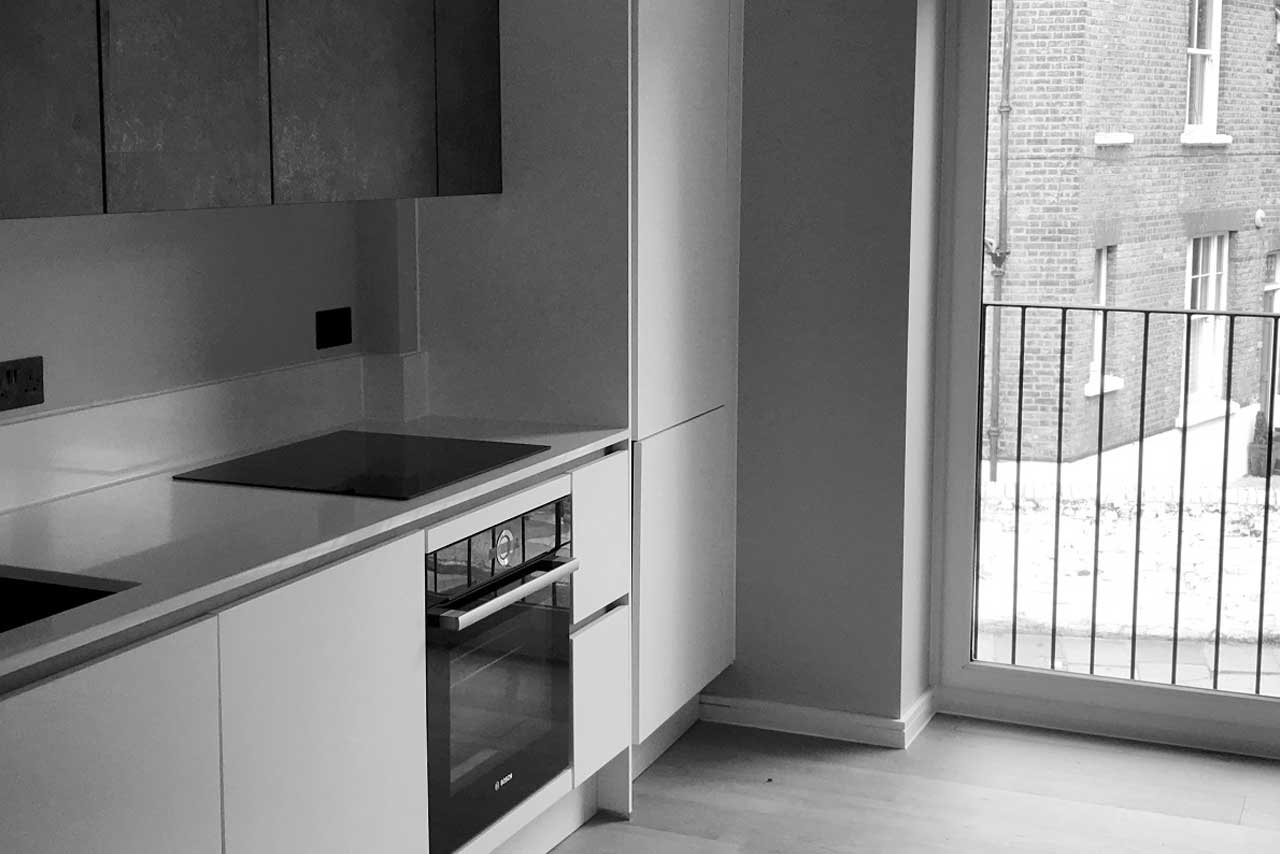 Gunnersbury Lane, UK
◩ Project Type
Residential
◩ Project location
London, UK
◩ System specifications
Nexxa Hydronic System
4iE Smart Thermostat<
◩ Client
Hira Construction D&B Ltd
◩ Heating system
Hydronic Underfloor Heating
◩ Project size
500sqm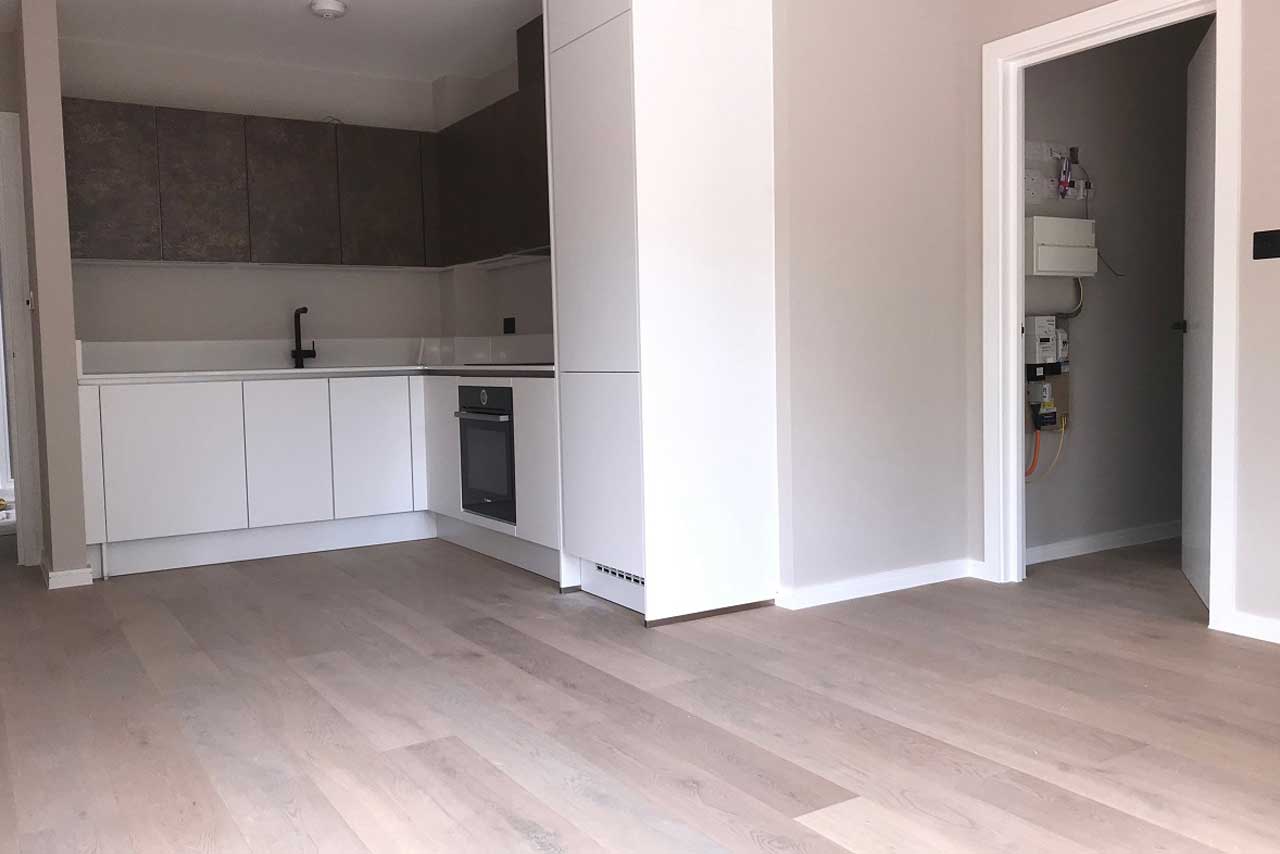 The Challenge
Located in picturesque West London, 79 Gunnersbury Lane is an exclusive collection of two and three-bedroom apartments. As a new-build project, the contractors were able to consider a contemporary heating solution right from the design stage and specified Warmup hydronic floor heating as the primary heat source throughout the development.
The Solution
Due to fixed ceiling heights and subfloor construction methods, certain restrictions applied that helped us narrow our focus on choosing the best heating solution for the project. Our Nexxa Panel System proved to be the ideal choice; specifically designed for floating screeded floors and with a low-profile design, the system and its accompanying insulation would have negligible impact on floor build-up. To help reduce floor build even more, Warmup installed the system with a lower level of screed than is typical – just 30mm – whilst retaining the same level of efficiency and safety.
The Result
The new residents of 79 Gunnersbury Lane will now enjoy a lifetime of energy-efficient radiant warmth, all controlled by their own personalised 4iE Smart WiFi Thermostats for accurate, automatic heat control.
Product information
Find out more about the UFH products used in this project.
Have any questions about Warmup?
If you're interested in specifying floor heating in your next project, get in touch with us today.
Related Projects
Discover more inspirational projects from around the world