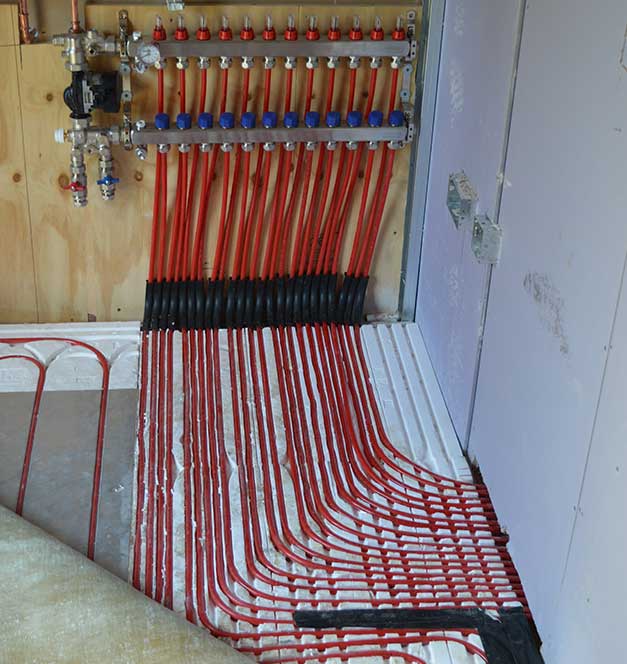 The Kite Centre, UK
◩ Project Type
Assisted Living
◩ Project location
Hereford, UK
◩ System specifications
Total-16 System
Warmup Insulation Board
4iE Smart WiFi Thermostat
S3 Manifolds
◩ Client
Neptune Building Services Ltd
◩ Heating system
Hydronic Underfloor Heating
◩ Project size
200Sqm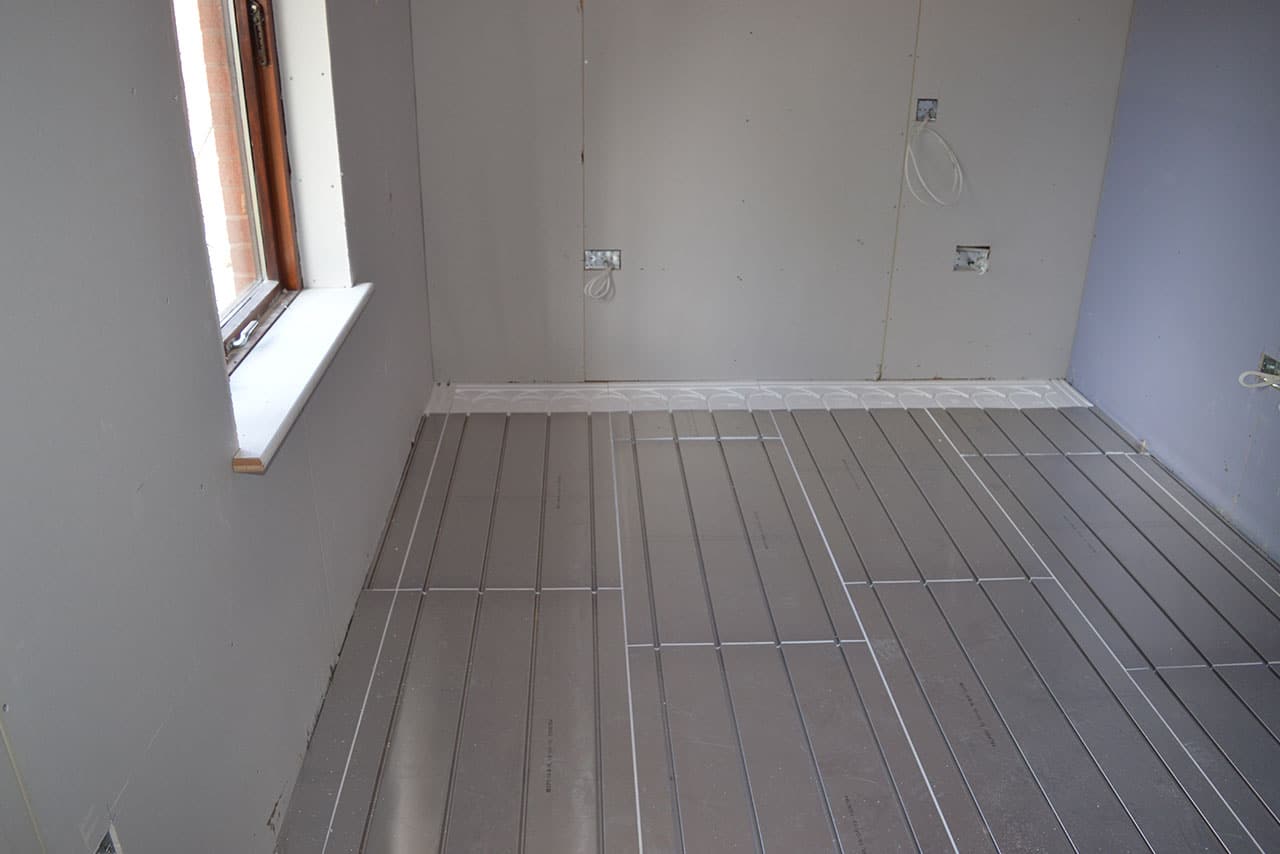 The Challenge
The Kite Centre is an assisted living facility in the Hereford countryside that has been undergoing a large-scale renovation of an existing structure; a Warmup energy-efficient underfloor heating system was specified throughout to improve the environment for the staff and residents. The centre featured a variety of room types; bedrooms, shower rooms, living areas and offices with different flooring requirements throughout. Our challenge was to ensure that the floor levels were consistent to allow easy wheelchair access to each room. In each shower room the floor finish had to be sloped towards the drainage area.
The Solution
Due to the large heated floor area of the project – over 200 M/2 – a hydronic floor heater was chosen to provide a consistent level of warmth throughout the centre. Our Total-16 System was installed throughout with our Insulation Boards, as its low-profile 16mm system build-up would not only have a negligible effect on floor levels but would also allow the sloped finish needed in the shower rooms. Warmup's 4iE Smart WiFi Thermostat was installed for accurate, easy-to-use control of the floor heating system for the end-user and with its partnered MyHeating app, the user can manage all heating schedules remotely from their smartphone, tablet and computer.
The Result
Product information
Find out more about the UFH products used in this project.
Have any questions about Warmup?
If you're interested in specifying floor heating in your next project, get in touch with us today.
Related Projects
Discover more inspirational projects from around the world