Harcourt House
◩ Project Type
Residential
◩ Project location
London, UK
◩ System specifications
Warmup Clypso system

S3 Manifolds

Tectora joisted floor system

Sticky Mat 360
◩ Client
Underfloor and Wall Heating
◩ Heating system
Underfloor and Wall Heating
◩ Project size
5,478 sqm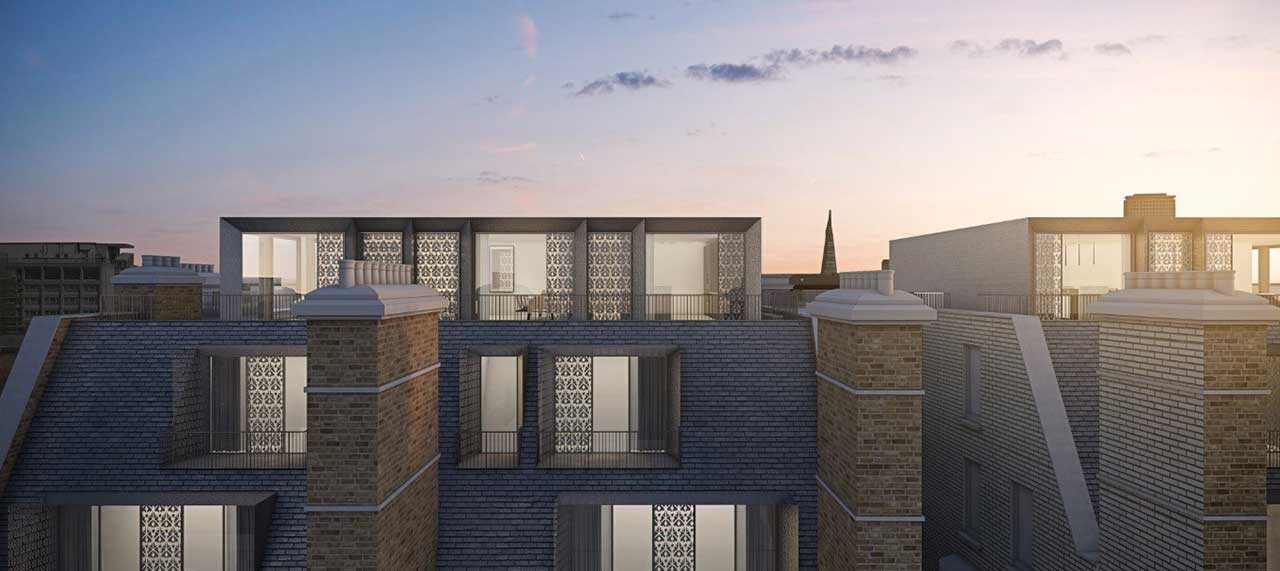 The Challenge
Originally developed as a residential mansion block in 1907 before being converted into offices, the Edwardian Grade II listed Harcourt House is undergoing a major redevelopment to transform it into 25 luxury apartments and penthouses. Though technically a refurbishment project, large areas of the development were newly constructed within the existing structure. Warmup worked with the main contractor to provide the heating solution for both the refurbished and new build areas.
The Solution
With over 5000 sqm of floor space to radiantly heat, a combination of hydronic systems was decided upon to provide the most efficient heating solution. Much of the existing floorspace to be heated utilised a joisted batten floor construction so we opted to use the Tectora Hydronic System which is specifically designed for this subfloor type. In the new build areas, we commissioned the tried and tested Clypso System which offers ease of installation within a screeded subfloor. Alongside floor heating, our StickyMat 360 Wall Heating System was installed to heat the bathrooms throughout the project. All heating systems are controlled with a Building Management System.
The Result
Marrying classic British architecture with a contemporary heating solution, Warmup's floor and wall heating systems will provide a lifetime of automatic, energy-efficient warmth to the new residents of this premier London building.
Product information
Find out more about the UFH products used in this project.
Have any questions about Warmup?
If you're interested in specifying floor heating in your next project, get in touch with us today.
Related Projects
Discover more inspirational projects from around the world