Today, the Department for Business, Energy & Industrial Strategy announced that Warmup PLC have won the Queen's Award for Enterprise: International Trade 2020, the most prestigious business award in the UK that recognises and celebrates business excellence.
On the recommendation of 10 Downing Street, Her Majesty the Queen personally approves of the winners of the prestigious award. Now in its 56th year, the Queen's Award is well timed to celebrate the export achievements of Warmup in its own 26th year of business.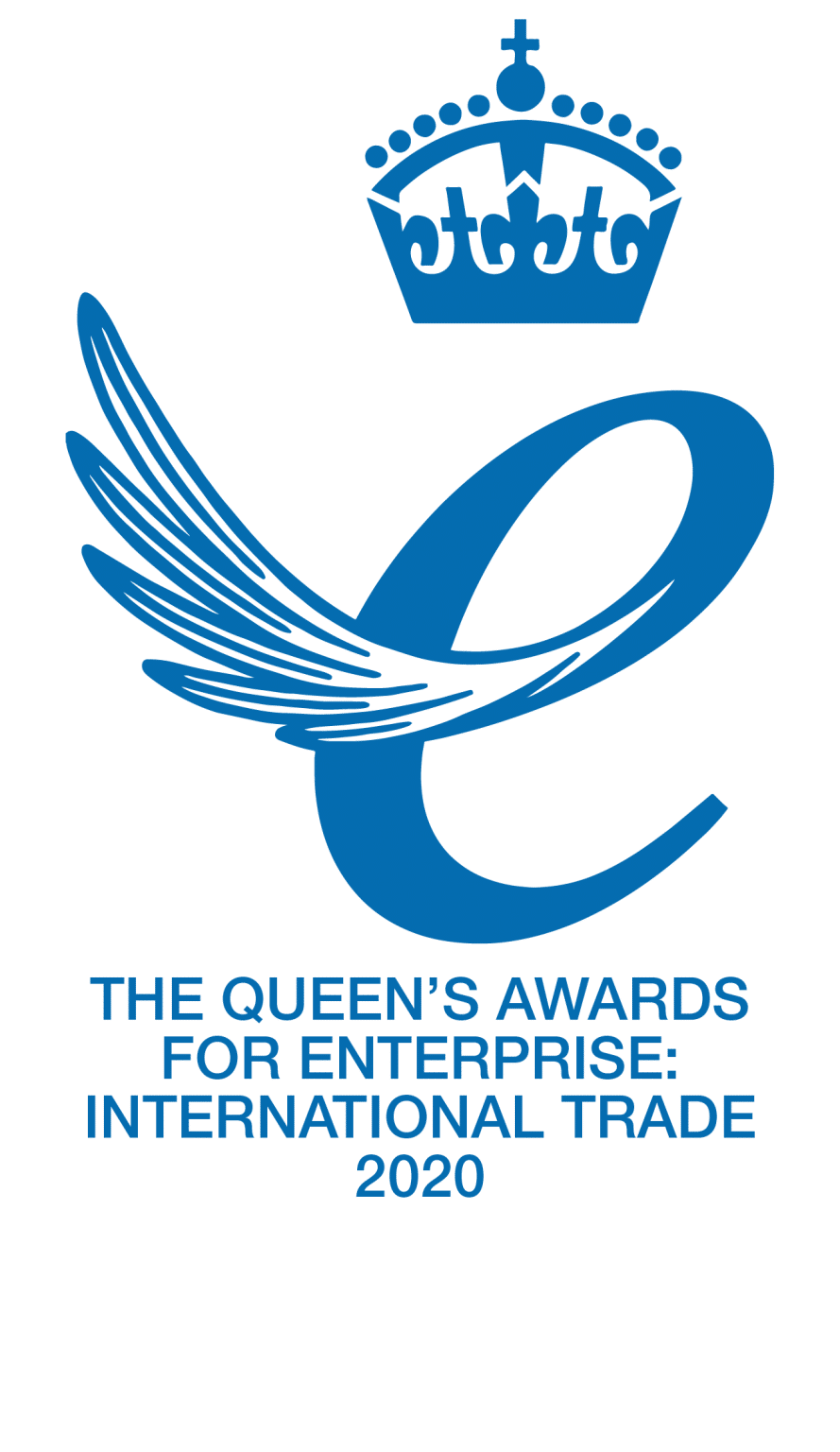 Warmup started in 1994 from the basic premise that we had the solution to a problem no one thought they had. How to heat a floor without raising floor height. To do this we engaged in years of research and trial and error to design a 2mm wide resistor wire that was powerful enough to heat a floor and the room, but tough enough to withstand the rigours of being placed under a tiled, stone or just about any kind of floor in a construction environment. It also had to be affordable, easy to control, easy to install and cheap to run.
Floor heating as a concept of course has been around for thousands of years, like the wheel or even fire. However, how you work with the concept greatly affects the cost and effectiveness and crucially the longevity of the resulting system.
Within just 4 years of starting the business we had begun exporting to Germany. We then established our own US business in 2003, together with Spain, Portugal and France at the same time. Twenty exporting years seems to have gone by in a flash.
Now in its 26th year, Warmup own and operate its business in 14 countries and exports under licence to more than 56 other countries. Over 2.5 million systems have been sold to those countries.
Export business now makes up approximately 50% of turnover and provides a diversity of business together with constant new ideas that dramatically adds to the overall value of Warmup PLC the UK principal business.
Exporting required a certain level of confidence to initiate and considerable investment to build business momentum. Getting established in overseas markets can never be said to be easy, quick or without need of luck and patience. However, the benefits are many and various. Growth in revenue and profit is well understood. However, along the way, often surprisingly, enhanced learning occurs as the notion of best practice becomes honed using the many different experiences and knowledge that is accumulated along the way. All countries Warmup operate in have offered a unique set of insights that add value to the others.
Warmup remains a special British business that has sought to combine excellent common values together with those recognised as being typical of our best entrepreneurial practices; i.e. innovation with product quality and reliability and unquestioned service.
Warmup founder and CEO, Andrew Stimpson commented:
"This award recognises the talented people who have worked unceasingly for those twenty five years to do difficult things; like secure international regulatory approvals, hire great teams, get to grips with varying laws of everything from HR to IP, win competitive struggles against local incumbents and to above all live up to the high standards set by the Warmup brand name. On behalf of the whole of Warmup I would especially like to thank all those great people who contributed, including Spencer, Howard, Ken, Arnau, Jean Michel, Antonio, Regis, Marco, George, Mike, Edwige, Jason, Paul, Anibal, Erdil, Jonas, Steve, John, Dhiran, Michael, Viktor, Simon, Ronan, Antony, Lars, Josiah, AJ, Sophie, Lesley, Graham, Ash, Dave, Kev, Dorna, Adriana, Estela, Pier and Harry. Those not with us who we must mention include Jack, Charles, Damon, Nick, Simon, Ralf, Alex, Sharon, Marty, Munira, Andres and John and Barbara, and of course, Sheila. I am sure what will come next will be even more impressive."