Our collection of water underfloor heating systems are perfect to install in all kinds of projects, from large-scale new-build constructions to smaller home renovations. In this article, we'll look through some of our favourite Case Studies to show you how these energy-saving heating solutions could bring sustainable warmth to your own home. We'll explore:
How water UFH is great for off-plan specification

The ease of retrofitting a water system in a home refurbishment

How you can use water and electric systems together in your project

The benefits of the VLo line of low-profile floor heating systems
Water floor heating brings a touch of luxury to these new-build city apartments
Underfloor heating offers true versatility; whether you're looking for a new heating solution for just one room in your home or specifying a zone-based heating system for an entire apartment building, we offer a range of electric and water floor heating systems designed for your exact requirements.
Larger new-build developments benefit greatly from a water floor heating system as the installation requirements of these systems can be taken into account during the design stage of the project so you can include the dimensions of the system within your architectural blueprints. One such project was this stylish collection of nine apartments. Warmup's Global Projects Division worked with the project's developers to provide zoned floor heating for each of the units, so each apartment can control its own section of the heating system. The Contura Floating Floor System was specified for this development because it would work perfectly with each apartment's wooden floating floor finish whilst also allowing for a 'dry' installation method, meaning no screeding was required.
A chic Brighton bungalow is enhanced with Warmup UFH
Social media influencer Kerry Whelpdale has been sharing her home renovation project across her channels with her many followers and when it came time to choose a new heating system for her bungalow, she knew that underfloor heating was the perfect choice. Working with Warmup, Kerry and our team of experts decided upon the Total-16 Low-Profile System as the optimal system. The Total-16 System features a system-depth of just 16mm so it wouldn't have an impact on the home's restricted ceiling heights and Kerry's choice of high-spec ceramic floor tiles were ideal to use with this water system too.
Kerry's new heating system will not only provide discreet warmth throughout the space but due to its energy-efficient technology, it will assist her in saving money on her heating bills too. These savings will be maximised by the use of Warmup heating controls; in Kerry's inspiring home, Element WiFi Thermostats were installed to provide accurate temperature control and automatic heat functionality, ensuring that the home is heated to the right temperature, at precisely the right time, for Kerry's needs, automatically.
"Underfloor heating is an ambient heat

so

there's

no hot spots

.

It's

warm everywhere which means you can keep it on a lower heat

" – Kerry

Whelpdale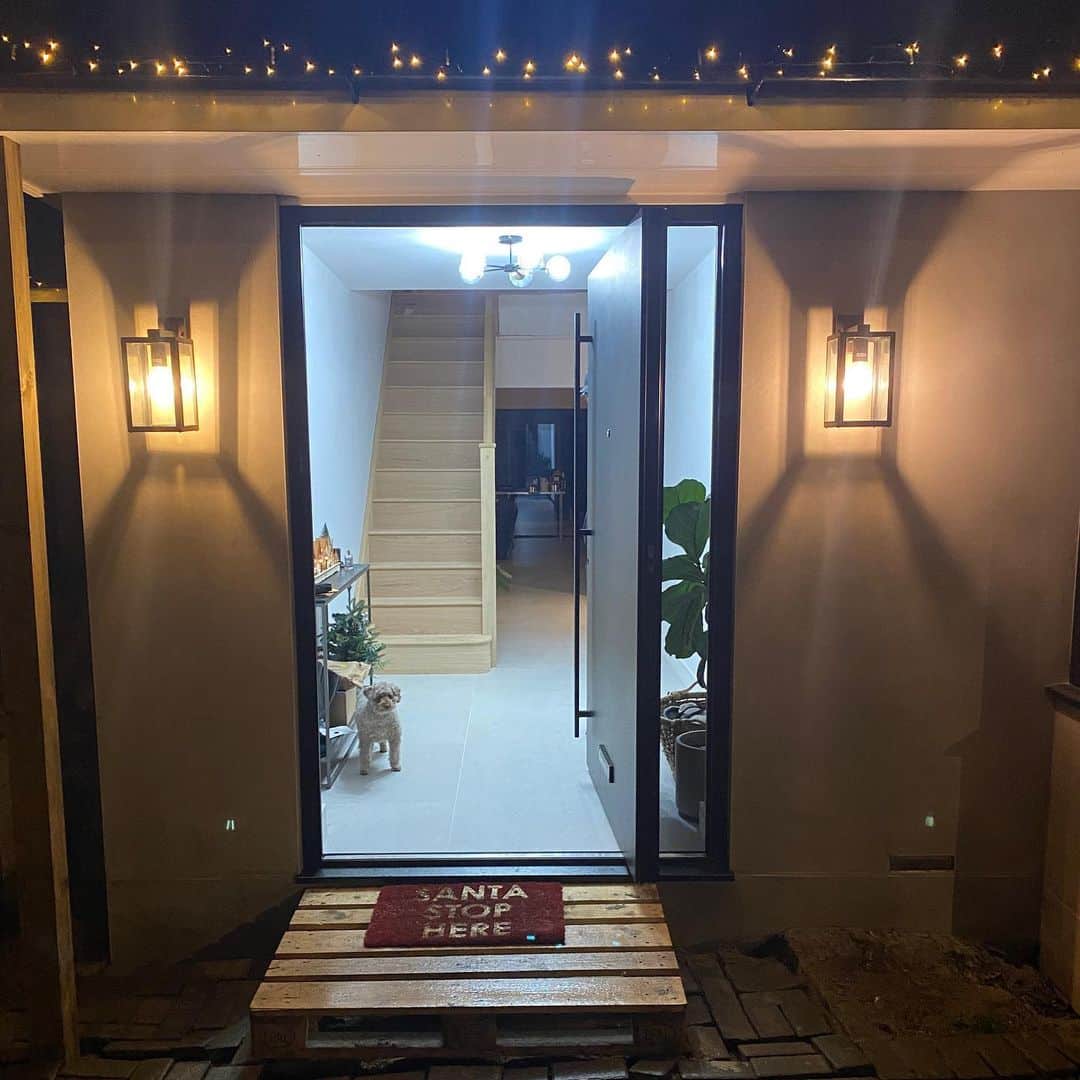 Grade I listed period home is modernised with a hybrid underfloor heating solution
This elegant Grade I listed building in London was being thoroughly updated by its new owners who were in need of a new heating solution that would both adequately heat the many rooms of the property and be sensitive to the building's historic nature too. Working with the project's architects, Warmup designed a multi-faceted heating solution featuring both water and electric underfloor heating systems; with water systems selected to heat the living areas of the property whilst the electric systems would bring warmth to the bathrooms.
The Econna Joisted Floor System was chosen for the upper levels of the building as it offered a smooth installation over the existing floor joists and the popular Clypso System was specified for the basement of the property where a deeper layer of screed was necessary. The elegant bathrooms are heated by the popular StickyMat electric system which is ideal for taking the chill out of cold bathroom tiles.
The VLo Line of low-profile water underfloor heating systems – perfect for home renovations
The VLo Line is Warmup's latest innovation in low-profile water underfloor heating systems and are the perfect heating solution for home renovation projects where a low floor build-up is required.
The VLo line is comprised of three different products, with each system designed for a specific application. The VLo Ultra-12 Low Build System is for use with uninsulated floors, the VLo Nexxa-12 Castellated System for insulated floors and the VLo Econna-12 Joisted Floor System is designed for use with joisted floors. The VLo Line can be used with traditional heat sources and more efficient heat pumps, providing a low-carbon heating solution for your home with equally low long-term running costs.
If you're inspired by these case studies and thinking about installing floor heating in your home, you can get a free instant quote today. Enter a few details of your project and we'll help select the best heating system for your needs and tell you how much it will cost to buy. Our water underfloor heating systems can be purchased directly from Warmup online and delivered straight to your door. Looking for even more inspiration? Follow Warmup on Instagram to see more beautiful homes that we're helping to transform.