Underfloor heating is known for its reliability, with little-to-no maintenance required. However, as with all technology, errors can occur – whether these happen as part of the installation process or whilst in operation. We've put together this guide to explain how your floor heating system can be tested to ensure it performs at its best and how potential underfloor heating problems can be easily fixed. You'll learn more about:
Ensuring your floor heating performs at its best
Our range of troubleshooting resources
How Warmup Smart Care provides rapid assistance
Fixing a fault with your system
The benefits of Warmup's warranties
Make sure you test the heating system before, during and after installation
We pride ourselves on the durability of our underfloor heating systems but we understand that mistakes can happen whilst installing them, for instance the heating wire or pipe could get damaged as you're fitting the system which may cause problems later on – especially if it has not been tested according to the manufacturer's instructions. We advise testing the system before it is laid down, once it has been laid down and most importantly, before tiling or applying final flooring on top of the system.
All UFH systems should be fitted by a qualified installer. In the case of electric underfloor heating systems, your installer should test the system by using a multimeter to check the resistance, which tests the integrity of the heating to ensure it has not been damaged during installation. The system will also need be switched on to see if it heats up (for no longer than 10 minutes). Most problems will be revealed at this stage and should the system be fine before laying the floor covering, there is very little chance of the system developing a fault once the finished flooring has been laid down.
The same is true of our water underfloor heating systems; unless the pipe is physically damaged during installation, once it's been covered, there is little chance of the pipe failing with the system only requiring the occasional check to make sure it's running at its optimum level.
If you or your installer note that the system is not operating correctly at the installation stage, you are covered by Warmup's SafetyNet™ installation guarantee under which any Warmup product damaged can be replaced to for free (see your warranty for details on this).
Getting help with your underfloor heating system
Should a fault develop after installing your new heating system, we're here to help. For immediate troubleshooting advice, you may be able to find everything you need on our Warmup Support online portal. Here you'll be able to view informative technical support for many of our products.
For common queries and frequently asked questions about our range of UFH systems, heating controllers and insulation materials, check out our UFH Questions and Answers section. Simply enter your query and we should be able to find you the solution you're looking for.
Also, if you need another copy of an installation manual or technical specification document for your system, you can view and download them here. Looking for a /thermostats/wiring-diagramswiring diagram for your new Warmup thermostat? We've got you covered there too.
Expert troubleshooting assistance with Warmup Smar Care
Warmup Smart Care is the next generation in customer service, providing real-time help for your floor heating needs. If your heating system isn't working as it should, for instance if your room isn't reaching its target temperature, the Warmup Smart Care team can help diagnose the problem remotely, often within a matter of minutes – without the need of a home visit from an engineer.
Utilising secured data from your Warmup Smart thermostat (including the 6iE and 4iE Smart WiFi Thermostats and Element WiFi Thermostat), the dedicated customer service agent can review your device's settings and your heating system's behaviour to not only troubleshoot but to enhance your home's energy performance too. We'll be able to explore your energy usage, suggesting ways to reduce energy wastage which can help save you money on your energy bills.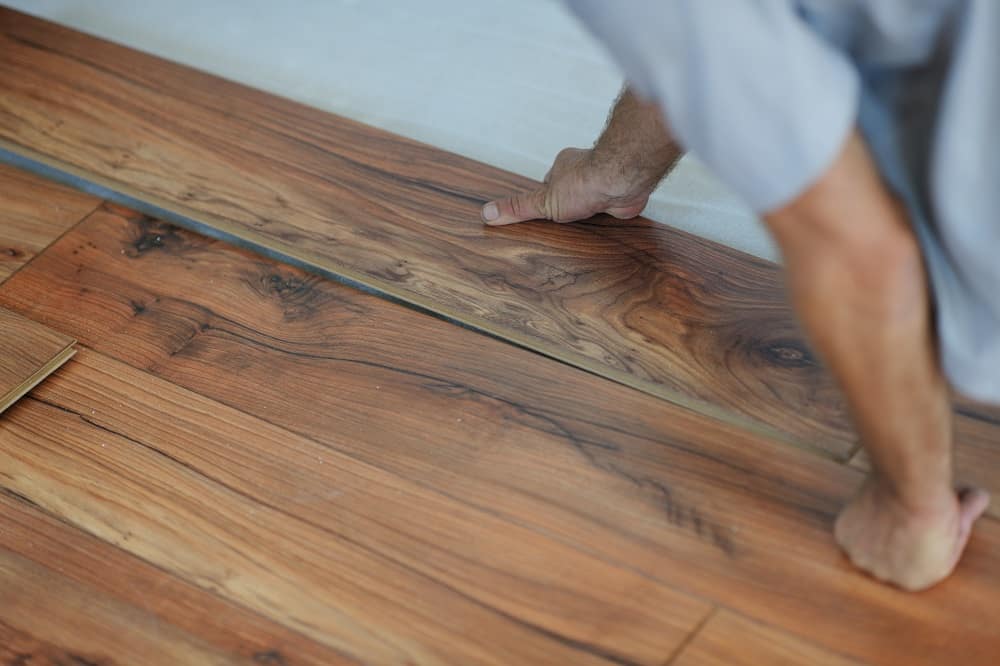 Finding and fixing UFH system faults without damaging floors
If you do find yourself in the position of needing an engineer to visit your home to assess a problem with your heating system, there are ways of finding out where the fault is without having to lift the entire floor. We can detect a faulty heater by using a thermal imaging camera and specialist testing equipment which is used to locate the exact point of fault. The damaged cable or pipe is then accessed by lifting the floor for that area only and fixing the damaged part. This means that you can have complete confidence in our system and that there is minimal damage to your flooring should a repair be necessary.
With tiled floors, the broken tile can be replaced with a new tile. For other floor types, a flooring installer will be contacted to ensure that the fault can be accessed with minimum damage to the flooring. When installing an underfloor system, we always recommend keeping some spare flooring aside in case such a repair is ever required.
The importance of warranties and guarantees
It is important to check the warranties that an underfloor heating manufacturer provides and the time they have been trading for when getting a system. Even if a manufacturer selling online claims that they offer long warranties, these will be no use if the company does not exist when the warranty may be needed.
Founded in 1994, Warmup are the world's best-selling floor heating brand and we provide a Lifetime Warranty on many of our heating solutions and the SafetyNet™ Installation Guarantee is included with all our systems. We offer 24/7/365 technical support so should something go wrong with your system, we will be able to provide expert help.