Hydronic underfloor heating systems are perfect for bringing sustainable warmth to your home whilst providing significant savings on your energy bills. In this guide we'll look at the best ways to manage your water system with our Konekt range of wireless controls. You'll learn everything you need to know, such as:
The benefits of Smart controls for hydronic systems
What are the components of the Konekt system?
How the Konekt wireless controls increase energy-efficiency
Can you use the controls with central heating?
Where you can buy the Konekt controls
Why use Smart controls with water underfloor heating?
Underfloor heating is a popular heating method for the contemporary home, and we offer systems for both new-build and renovation projects. Water systems (also known as wet or hydronic floor heating systems) use low-carbon technology to gently heat and cool your home by pumping heated water through pipes installed beneath for your flooring. The energy-saving technology of these solutions help to create a truly comfortable living space whilst providing significant savings on your bills.
Using Smart controls with your new heating system is a great way to maximise on this energy-efficient technology. The Konekt Wireless Control System is our latest innovation in water floor heating control. Its Smart technology allows you to set-up personalised and automated heat schedules in different parts of your home (also referred to as heating zones), so you can enjoy room-by-room comfort with accurate temperature control. Using the Konekt to manage your heating system will also increase its cost-saving performance.
What do the Konekt controls do?
The Konekt Wireless Control System is comprised of several different components working in unison, with each product acting as a specific heat management tool for your home.
Warmup's Konekt Wireless Smart Hub is the heart of your Smart hydronic system, acting as the main interface between the server and other Konekt devices in your home. Pairing it with the Konekt Smartphone app facilitates remote control from wherever you are.
Warmup's Konekt Thermostat provides precise heat control for your wet underfloor heating system. Its easy-to-use interface makes setting your optimal comfort temperature simpler than ever. It also offers an intuitive boost function which allows you to heat up the room quickly with the push of a button.
The Konekt Wiring Centre provides full room-by-room control for your Warmup system. The Wiring Centre offers control for up to 10 heating zones and more than one wiring centre can be used for larger properties.
The Konekt Boiler 2-Channel Switch can be used as a heat demand relay, allowing you to switch between heating sources such as a boiler and heat pump, providing a more efficient heating solution.
The range of Konekt Wireless eTRVs use Smart technology to provide automatic heat control for central heating-based radiators. Their advanced design can help reduce typical energy usage by up to 30 %.
Konekt's heating controls allow a low-impact installation method, with little intrusive building work required and you can use with new or existing UFH systems alike. Looking to find out more information about installing a hydronic floor heating solution? Read our expert guide to discover all you need to know.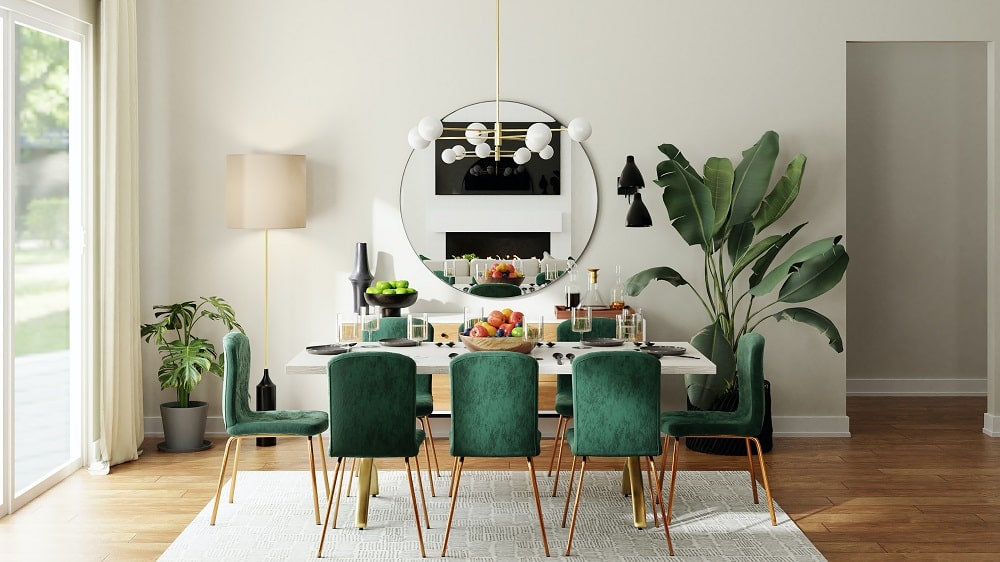 Will the Konekt system help save me money on my energy bills?
Underfloor heating is up to 40% more efficient than central heating systems and with this increased efficiency, you could enjoy substantial savings on your energy bills. Controlling your heating system with the Konekt controls will maximise on the energy-saving technology of floor heating and help to reduce your home's running costs whilst cutting carbon emissions too.
Smart multi-zone thermostats such as the Konekt system help to ensure that your home is heated at the right time and at precisely the right level of comfort for you and your family. This zoned heating approach means only the rooms that are occupied are heated, with the rest of the home kept at a lower level of warmth. The controls can facilitate this automatically, with no need to set up a heating programme, or you can directly manage your home's temperature from wherever you are using the Konekt App. This type of advanced technology dramatically reduces energy usage and in turn, can reduce the costs of your bills.
Can I control my central heating system with the konekt range too?
A Konekt-controlled water floor heating system installed with a heat-pump in your home could provide savings of over £700 a year. Find out more about saving money with underfloor heating in our informative article.
Can I control my central heating system with the konekt range too?
Absolutely – the Konekt system features a series of products that can be used with central heating systems. Combining the konekt Wireless Smart Hub, Boiler 2-Channel Switch and Wireless eTRVs to create a mini-range of controls will allow you to bring some of the enhanced efficiency of floor heaters to traditional radiators. Specifically, you will be able to convert your central heating system into a zoned heating system and enjoy room-by-room warmth with increased energy performance.
Using a Smart Thermostat to control your central heating system will also improve its efficiency, saving you up to an additional 25% on energy, compared to more basic thermostats.
How do I purchase Smart hydronic heating controls?
The Konekt range of wet underfloor heating controls offer great value for money. You can purchase the Konekt Thermostat for as little as £74.77 ex. VAT, the Wireless Smart Hub also for £74.77 ex. VAT, and a Wireless eTRV for just £49.50 ex. VAT.
All Warmup heating systems and controls can be purchased in-store at your nearest Warmup retail partner. Use our Store Locator to find your nearest shop. You can also use our easy online quoting tool to find the best water floor heating system for your needs, purchase it directly and even get it delivered to your house. Simply enter some basic details about your project including which room or rooms you're renovating, and the size and finish of your floor and we'll show you the perfect UFH solution and tell you exactly how much it will cost to buy. Our collection of hydronic systems be purchased from as little as £25 M/2.