Home / Troubleshooting / StickyMat System
Can I connect one Warmup heater to another in series?
Warmup electric underfloor heating systems do not connect to each other in series, they are connected in parallel.
If wiring more than two heaters into one thermostat then this needs to be done via a junction box. This is because you simply will not be able to fit more than two heaters directly into the thermostat.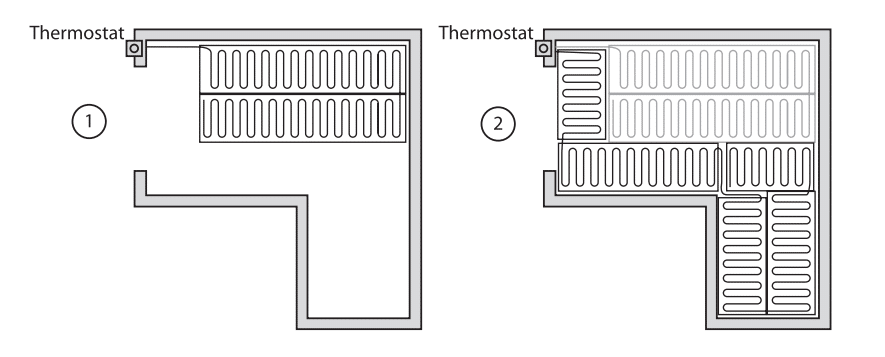 Please note, if your heaters exceed 16 amps then they need to be wired via a relay/contactor as our range or Warmup thermostats can only have up to 16 amps wired directly into them.