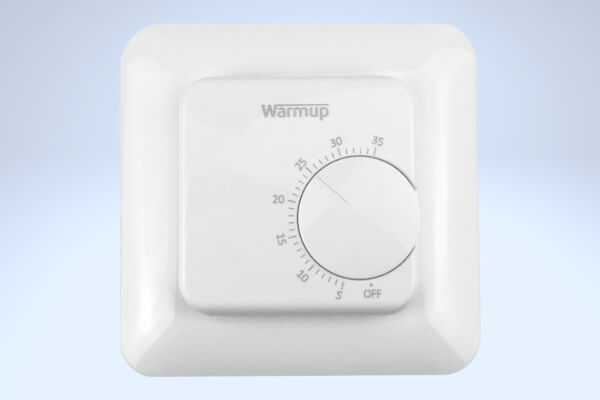 MSTAT Manual Thermostat
Home
/
Thermostats
The upgraded Warmup MSTAT is a manual thermostat that can be used with either underfloor or central heating. Setting the comfort temperature is easy with MSTAT, simply turn the dial and let the thermostat do the rest.
If your floor is not heating, you should contact your electrician to do proper troubleshooting. Click "Read More" for details. 
If you installed your thermostat over 3 years ago and it seems to be functioning the same, however your floor is no longer heating up, call your electrician. Click "Read More" for details.
Electric Systems
Thermostats